Sponsored Ads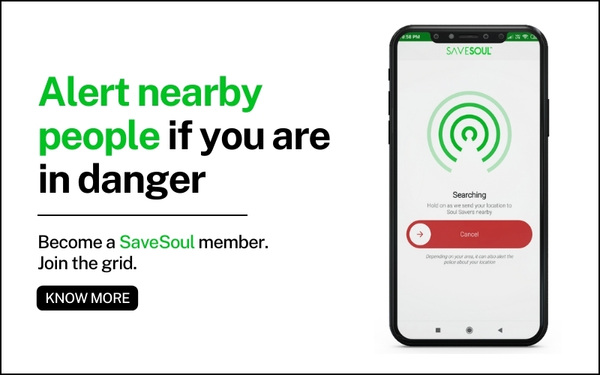 The passion for writing is there in many souls. Sometimes, the journey of becoming an author or the creative mind behind an audio-visual production gets hindered due to lack of time or grammatical errors or even something else. There are plenty of ways to correct our mistakes but, it's hard to get CREATIVE help.
Script A Hit was born to aid people who are creative inside but are struggling to perform outside. All you've to do is submit the idea in the form of a synopsis on their official website. That will be processed and published with the help of professionals, and your dreams become your reality. Have a more insightful view on the start-up through our interview with Jaishankar Krishnamurthy, Founder, Script A Hit.
Give a brief info about your startup?
Script A Hit is a unique platform for individuals to realize their dreams of becoming an author or the creative mind behind an audio-visual production – be it a movie or an OTT series. It is a start-up being funded by investment from friends and relatives.
All that a person who has an idea has to do is to submit the idea in the form of a synopsis on the official 'Script A Hit' website. Signing up is free. Submissions in English and Tamil are currently accepted. If a person's idea is shortlisted, they then sign a co-development agreement and receive a signing fee. Script A Hit then gets into the process of manuscript development with a team of professional writers. Once the manuscript is ready, we pitch it to established publishers and entertainment platforms. Finally, if the manuscript gets published, the original idea submitter will receive author or concept credit in the case of visual media. They also receive a share of the advances, royalties and other receipts.
What made you start your startup and what problem does it solve?
Script A Hit is the result of my personal experience: I aspired to write a novel for 4 decades but somehow could never complete penning a single book. Being married to a successful writer, Krishna Udayasankar, who is also the co-founder of Script A Hit, and who has published many bestsellers, I pitched to her a plot, which she then worked on using her exceptional skills. Now, my first book, FARSIDE, co-authored with Krishna is forthcoming from Penguin Random House in November 2021.
I have also completed my second novel in collaboration with another writer. The book, MIND GAMES, is currently being pitched to various publishers by the reputed Redink Literary Agency.
For my third book, I engaged a writer to bring to life the concept of an intriguing financial thriller to life. I now have three complete manuscripts, with a fourth in the works, in a span of less than two years.
As a result of these experiences, I realized that there are many individuals like me who may not have the time or skills to write, or the resources to convert their unique ideas into novels. Script A Hit is a one-of-its-kind platform for such people to realize their dreams of becoming an author or the creative mind behind an audio-visual production – be it a movie or an OTT series.
Tell us about yourself, your previous jobs/ventures? What were you doing before this startup?
I am a finance professional and a qualified Chartered Accountant and hold an MBA from Richard Ivey School of Business, Canada. I have over 25 years of experience working in India, Dubai and Singapore. My last job was working as Associate Director for Oil & Gas with Ernst & Young, one of the big four Audit & Consulting firms in the world.
Where is your start-up based? Why do you think that is the best place for you?
Our start-up is based in Bangalore. But as our platform is fully based online, we can be anywhere and for everyone!
As a startup founder, what are you paranoid about? What keeps you awake at night?
As with every startup, what drives us is a faith that we have something of value to offer to the world. Submitters too have shown this same faith in us, and we have received some wonderful ideas through the website. What keeps me up at night is the thought that we now have to make good on our value proposition and keep the faith that submitters have shown in us by sharing their ideas with us.
Who are your competitors and how are you better than them?
At this point, we do not have any competitors. Indeed, we see ourselves as complementors to the world of publishing and content creation.
How hard is it to have a work-life balance as a startup founder and how do you manage it?
Managing a startup from home – especially in these times of work-from-home – can sometimes be a challenge because the lines between work and life do get blurred. This is all the more so when what we consider "work" is as much a project of passion as it is a business. But on the flip side, it feels less like "work" when you enjoy it.
Have you raised funding? If yes, then we would like to know the details. If no then please tell us if you are looking to raise.
Script A Hit was founded by four partners and a fifth has recently joined us. So far, the five of us have invested INR 4 million and have commitments for additional INR 6 million. We have not raised any external funding as yet.
What's the biggest misconception people have about you? Why do they have that? What's the reality?
Some people think that we are a company engaged in ghost writing and vanity publishing, which we most definitely are not. Unlike ghost writing companies that charge the ideator for turning an idea into a book, we pay the person submitting the idea. We flesh the idea out in a writers' room, and then, we also pay the person who is using their skills with language to express the idea.
The manuscript that is created through this process is then presented to traditional publishers and production house, and not published or produced by us.
In short, we are curators of the value chain or process that is involved from idea to output, and seek to bring in the best resources at each stage to ensure that novel ideas are turned into stunning content.
What gets you excited about this company?
The diversity of ideas that we get to read and hear are as stunning as they are exciting. People from across India and the world, of different social and professional backgrounds have been submitting ideas to us – We have over 100 submissions to date, including some from Canada and Australia. It is truly exhilarating to see the untapped creativity out there!
Tell us how a day in your life looks like? Your schedule for a day right from the time you get up till you hit the bed at night.
My day usually starts with taking care of my canine-children – they are the first priority (and lovingly make themselves so!). My work day is filled with a variety of activities related to Script A Hit – from reviewing submissions and curating content to managing the media outreach, the content creation pipeline and many other such activities. Of course, in between all of this, I also try to find time to work on my own ideas and books, as well as share in being a homemaker and parent.
My evenings are usually spent with my family – typically my spouse and I would binge watch (and argue over) some latest web series. I also like to read, so that fills up the rest of my time.
Tell us about your team and how did you meet each other?
We have unique advantage of having on board an accomplished writer, Krishna Udayasankar, who has optioned all of her novels to date to content producers, including the likes of Disney Hotstar and Phantom Films. She has also been engaged to write screenplays for web series, which are currently being pitched to leading OTT Platforms.
Also on board is Neha Lamba Grover, formerly of Star TV and now working with HCL Technologies in their Media Telecom sector in the US, dealing with a broad content-production client base. She brings both her contacts and considerable expertise in the audio-visual content production to the table.
These, combined with our vision unique vision, make us a game-changer brand in the world of literary and audio-visual entertainment.
As to how we met: Serendipity, I suppose. Krishna is my spouse. The other partners are my friends from my undergraduate and postgraduate study, as well as later years. Neha is my friend's spouse.
Author