Sponsored Ads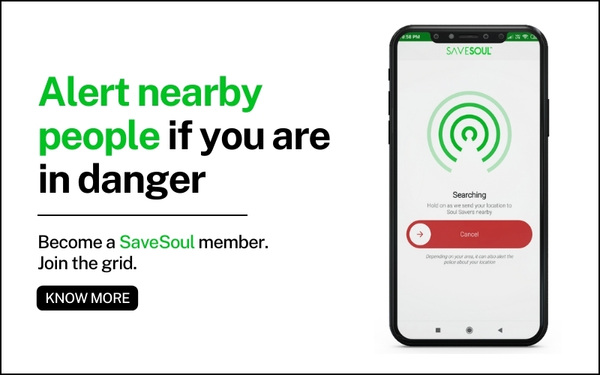 Xpheno is a Bangalore based startup founded in 2016. Kamal Karanth A and Anil Kumar ET are the two founders of the company. Xpheno focuses on providing the specialist staffing facilities to the companies.
"We felt the space of specialist staffing facilitation was underserved. With 12 million workforces joining the labour market every year there are only 14 large companies in the Indian staffing market", says Kamal.
We got an opportunity to talk with  Kamal, the co-founders of Xpheno and Let's look at his journey as an entrepreneur and see how he is working to achieve his dreams come true. I am sure his story will inspire you.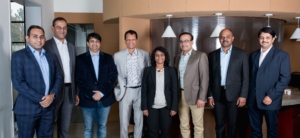 Give a brief info about your start-up?
Xpheno means Extend your Expression. We believe work is a product of people's expressions and by getting specialist talent to work Xpheno influences organisations productivity. Xpheno puts niche IT, Engineering, Consumer, Lifesciences talent to Full time and project-based assignments
What made you start your start-up and what problem does it solve?
We felt the space of specialist staffing facilitation was underserved. With 12 million workforce joining the labour market every year there are only 14 large companies in the Indian staffing market. Most of these are MNCs focussing on their global customers in India. The large Indian players have large non-specialist operations. There wasn't a large specialist staffing player focussing on the Indian Opportunity. We wanted to become the largest specialist staffing company in India. This is going to be 50% of the total 20 billion staffing market value of tomorrow.
Tell us about yourself, your previous jobs/ventures? What were you doing before this start-up?
Me and Anil (Co-Founder) are Child hood friends, we grew up as neighbours playing cricket, we nurtured our friendships through our teens. Destiny made us peers at Ma Foi in 2001 where we worked for about 8 years. Anil's last role at Ma Foi was as India's VP of IT Staffing and I as head of APAC based though I worked mostly in APAC region those days. 2009 to 2016 we both worked as competitors. Anil was MD of RGF Select and I was the MD of Kelly Services. It was fun poaching
Where is your start-up based out of? Why do you think that is the best place for you?
Since we both were based out of Bangalore, it became our natural choice.  Incidentally, Bangalore is also the HQ for the majority of staffing companies and home to some of the marquee start-ups.  Some of the largest GICs are hosed in Bangalore. I dare say that the best of Recruitment talent is in Bangalore. For a specialist staffing company like ours, we will never run out of quality talent for sure.
As a start-up founder, what are you paranoid about? What keeps you awake at night?
So far it's been a reasonably smooth ride. I can only say that it would be a fear of the unknown at best for now. Honestly, we have been sleeping well. Touchwood!
Who are your competitions and how are you better than them?
Most of our competitors are boutique players who have niche operations. They are either single Industry or single city focussed or some of them have a handful of customers and serve them well. Our aim is to be the largest specialist staffing firm, So we would have multi-city, multi-Industry focus. Each city and industry we have different competitors. Most of them may not even have a significant brand recall. Our journey has just begun, We need to be better them.
How hard is it to have a work-life balance as a start-up founder and how do you manage it?
Balance is in the mind. As founders, we work 6 days a week but never found it stressful so far. We both are disciplined with our time and switch off on Sundays. Furthermore, we have no reason to complain as this has been our own calling. But our families do whine sometimes comparing our C-suite employment days where we possibly had more time with them.
Have you raised funding? If yes, then we would like to know the details. If no then please tell us if you are looking to raise.
So far we have been self-funded and not rushing to raise money yet. We shall embark upon a series 'A' next year and look to raise about 5-6 million USD. We want to be deliberate about this choice. We want investors who believe in this industry and committed to take Xpheno to the logical growth than who sits on the opposite side post and seek only returns
What's the biggest misconception people have about you? Why do they have that? What's the reality?
Most people (clients & peers) think that they have seen it all and nothing new can be offered by us, it's hard to dispel this image right now. As recruitment Industry hasn't given any new experience in the last decade or so.But, slowly with each customer and time we will incrementally demonstrate superior experience and eventually technology edge. The magic will come with time. Watch this space.
What gets you excited about this company?
The first 20 customers we billed came outside our network which meant we had a compelling story. Every aspect of the making of Xpheno is in our hands, which is exciting. We are democratising the career choices for Talent which gives great kicks. The pace in which we are integrating technology to the talent enablement is next to none.
Tell us how a day in your life looks like? Your schedule for a day right from the time you get up till you hit the bed at night.
Kamal: I get up 5, Hit the Gym, drop my daughters to the school bus and catch my Ola by 8 where I browse through the newspapers. Work mostly starts by 830. Till 930 I spend time on my weekly blog and my social media musings. 930 starts with team huddle where all of us talk about our previous day achievements. My work is mostly focussed on marketing, Investor relations, Finance & Sales. 80% of my time goes into talking/meeting new customer prospects. I carry lunch from home like most of my colleagues, 1 PM sharp is our lunchtime if I am in the office. While in Bangalore, the average day ends at 730-8. During my Ola back home I speak to friends and relatives. Dinner is by 830-9 and I hit the sac before 10 after telling my wife if there is any good news for the day. If it's a bad day I go to the next door Inox catch up with a movie.
Anil: like me, is also an early starter but inclined to Yoga.  Health is a high priority for us and sticking to a disciplined routine is important. We both don't like to drive in the notorious Bangalore traffic and use this time to catch up on reading or making work calls.  We both do our best to meet at least one client a day and we keep our professional networks active by regular interactions
Tell us about your team and how did you meet each other?
Many of our team members reached out to us as soon as we announced our venture. As staffing is a small Industry people know each other well. Some of them reached out to us via LinkedIn, some through common ex-colleagues and before we realised we had 20 people. The first 6 leaders we recruited came with an average experience of 15 years in Staffing Industry. They hired the rest of them. We believe that model will continue.
Know a great startup story or want to share your own? Write to us at contact.bangaloreinsider@gmail.com and we will get back to you. For more updates follow Bangalore Insider on Facebook.
Author