Sponsored Ads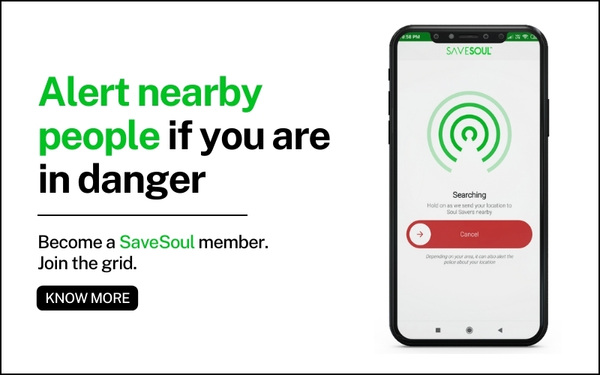 This women's day, Bangalore Insider brings to you the stories of 14 women entrepreneurs and achievers who, by their tireless efforts are leaving a mark in their respective fields. From entrepreneurship to fashion, from sports to entertainment, these women are an inspiration to the millions of people who have set out on a path of growth with dreams in their eyes.
We had a chat with these amazing women entrepreneurs and achievers about their ventures and projects, how they started, the challenges they faced and how they plan to march ahead. It's a must read for all the people who are looking to stand apart and make a true difference in this world through their work.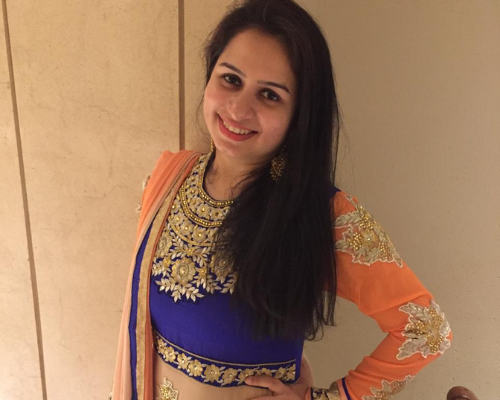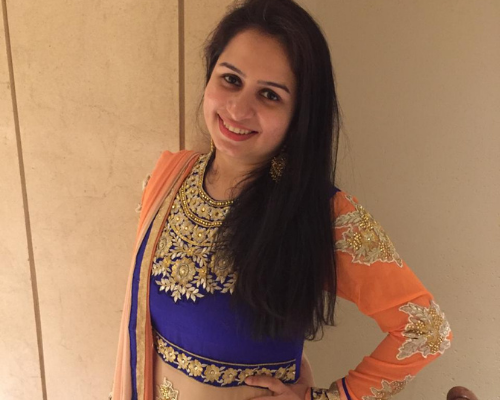 Pooja Bhatia,
Co-Founder of Learning Through Fun.
Mompreneur, Pooja Bhatia born and brought up in Mumbai, started working at the age of 21. Co-founded Learning Through Fun in 2019 with her husband, Siddharth Bhatia. She has beautifully raised her daughter Sarah who is aged 6. Realizing the scarify of good content in the market, they conceptualized and founded Learning Through Fun to add value to children and encourage early learning fun, engaging and entertaining without screens. She is currently also a successful content manager at Amazon India and has previously worked with Sony Pictures and PWC.
What is your venture into? Tell us a bit. 
Learning Through Fun is a stop shop curriculum-based activity book brand which steadily became one of the fastest and most preferred activity book brand by parents and enjoy by kids. As we believe in engaging, entertaining and educating young children, all the books are specially designed to ensure that kids have fun while learning in the process. Each book has 24-28 pages keeping in mind the attention span of young children is limited.
How did you get in this industry? 
After seeing our 6 year old daughter struggling to enjoy her time studying, we realized the scarcity of good content available in the market for kids. With our research, we got into the industry to provide workbooks that add actual value to children rather than loading them with mundane content.
What is your biggest source of motivation? How do you keep yourself working on it day after day?
I think my daughter has been my biggest source of motivation, seeing her being so confident and her love for all things creative, keeps me on my toes with work and juggling between her day. It all helps me get me through tough days or days where things don't go my way.
---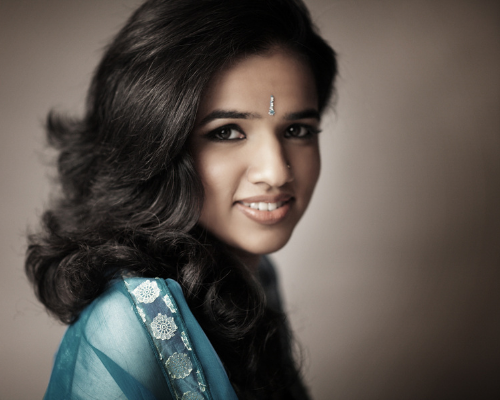 Bindu Subramanium, Founder, SaPa in Schools.  
What is your venture into? Tell us a bit. 
SaPa – the Subramaniam Academy of Performing Arts is dedicated to building the next generation of passionate musicians with ongoing classes in Carnatic vocal, violin, percussion, and more. It is built on the fundamental idea that musicians are made and not born, and that quality music education should be available to everyone – not just children from musical families.
In 2014, my brother Ambi Subramaniam and I co-founded the SaPa in Schools program. It uses music as a gateway to teach children 21st century skills like empathy, teamwork, and communication, and is committed to building the next generation of responsible global citizens. The SaPa in Schools curriculum includes songs in different languages, activities dedicated to teaching children the basics of rhythm and melody, and storytelling. Its course material teaches children about the role of music in important historical and social contexts, encourages them to appreciate cultural diversity, and helps them draw parallels between music and "real world" topics like math and science. It also includes course components that cater to children's social emotional learning (SEL) needs.
How did you get in this industry? 
I'm a musician, songwriter, and lawyer by qualification. When my daughter was born, I was inspired to create a child-focused curriculum that encourages holistic development using the arts as a gateway. I went on to get a Montessori diploma, and a Ph.D. in early childhood education. Today, I consider myself fortunate to work with a team of talented and inspired people who impact 30,000 children every year.
What is your biggest source of motivation? How do you keep yourself working on it day after day?
I don't just see music as a feel-good element, I see it as a transformational tool. I've had a chance to see this for myself many times: for instance, we conduct an activity called the Name Tango, where each child in the group sings their name out loud and the rest of the group repeats the name. In private schools, this is one of the ice-breakers. But when we conducted the activity at a government school in Pune (pre-pandemic), we saw that it completely changed the dynamics in the room. In the first round of the activity, children were mumbling their names and it was so incoherent that I had to stand right next to them to even be able to hear it. I realised that it was because their self-esteem was so low that they had trouble shouting their name out loud to a group. But when we encouraged them to continue the activity and they heard twenty others sing their name back to them out loud, there was a visible rise in their self-confidence.
This reinforced everything I know about the power of music, and incidents like these motivate me to do all I can to make it accessible to every child.  
---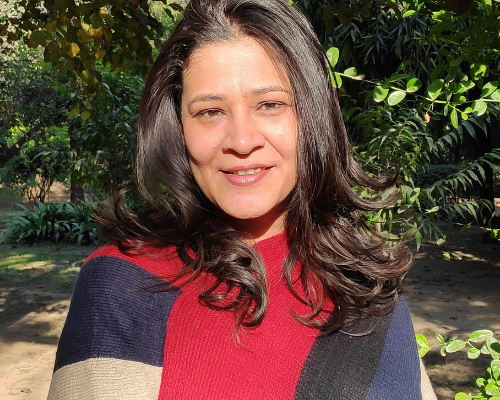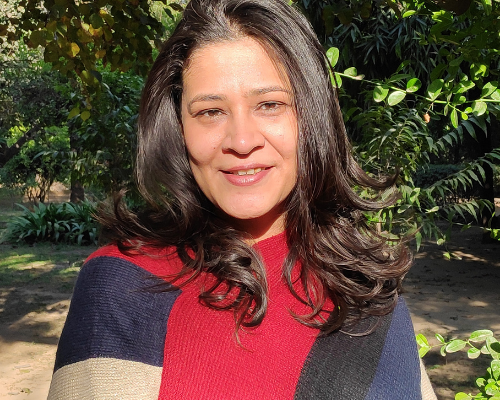 Dr. Geetanjali Chopra, Founder & President, Wishes and Blessings NGO.
Tell us a little bit about your venture?
In order to make the world a better place, to ensure that the underprivileged have access to the luxury that is happiness I set up my NGO 'Wishes and Blessings' in 2014. It is envisioned to be a platform that connects those who need help with those who can help. With this understanding, we never say no to anyone who comes to us, and work across the spectrums of age, gender, class, caste and community. Our flagship projects focus on education, nutrition, care for elders, relief, happiness and we also offer opportunities to customise initiatives in order to meet the requirements of both donor and beneficiary.
Over the last 6 years, we have reached out to over 5 lakh needy people, fulfilling their wishes and bringing them one step closer to happy, stable and bright futures.
How did you come up with the idea?
Growing up, I never envisioned that one day I would set up and run an NGO. While no one in my family was involved in the social sector professionally, giving back to the community was always emphasised. As part of this, I would accompany my grandfather to a school for visually impaired children to celebrate all special occasions. I continued this tradition even after he passed away. Just as he would, I would always ask the children if they had any unfulfilled wishes, and would set out to fulfil them however I could. In 2014, I received an unusual request- Didi, we want to play Holi! This request took me aback, as I could not envision children with visual impairment playing the visual festival that is Holi, but I promised them that they would indeed play Holi. Celebrating this festival changed my entire life. These were visually impaired children; they could not see the colours they were playing with. But their beaming smiles said it all. That was the moment when I realised what I wanted to do; I wanted to bring happiness into the lives of those who needed it the most. Within a month of this epiphany, I established Wishes and Blessings.
What are the future plans for the venture?
The small changes we have been able to bring about so far have only motivated us further to continue working towards building a world with equal opportunities, where everyone can help each other based on their own strengths, desires, and capabilities
Currently, we work in 5 states across India and we plan to venture out even further to reach out to all those in need of aid and support. We do have exciting projects in the pipeline including new shelter homes for the abandoned elderly, education projects for underprivileged children and relief vans. We are in the process of ironing 8out all the details, and hope to launch these initiatives very soon.
---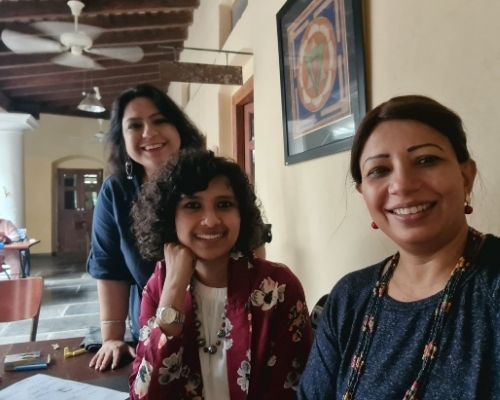 Nidhi Mahesh, We-storytellers
Tell us a little bit about your venture? 
We-Storytellers is filling a critical gap in the way organizations communicate with their internal audience as well as the external stakeholders – customers, investors, influencers and media. We exist at the cusp of marketing expertise, industry understanding, people practice strength and critical content focus. The right mix of these expertise is hard to get. On one hand we act as the extended product marketing team for the organizations while on the other we work on their executive communication and employer branding initiative to build a brand inside out. In less than a year we have been able to successfully launch two productized offerings – Startup Marketing Kit and Bespoke Thought Leadership. We are working with more than 10 global clients and are proud to have won their trust. The fact that all our projects are won on word of mouth with zero promotion is a testimony of the trust our clients repose in us. This inspires us to push the bar higher.
How did you come up with the idea?
I have been a passionate writer and a hands-on marketer. While I was happy to lead marketing initiatives for different companies I worked with, I realized I was too restless to settle down in one place. I started consulting and as the projects increased, I needed a team to deliver. In May 2020, right in the middle of the raging pandemic, We-Storytellers was born to cater to the content needs of technology companies. And, soon we were called upon to support larger objectives and our portfolio grew.
What are the future plans for the venture?
We are seeing good response to our Startup Marketing Kit, a bundled comprehensive offering for startups that gets them market ready in 6 weeks. Our Bespoke Thought Leadership program designed to amplify the social presence of senior executives is also getting popular. We are currently offering introductory prices on both these products. In the new financial year, we would launch our productized offerings for Employer Branding. We-Storytellers Academy is also planned later this year to create and nurture a new breed of business Storytellers. On people front we are looking to expand our team. We are always open for passionate storytellers! 
---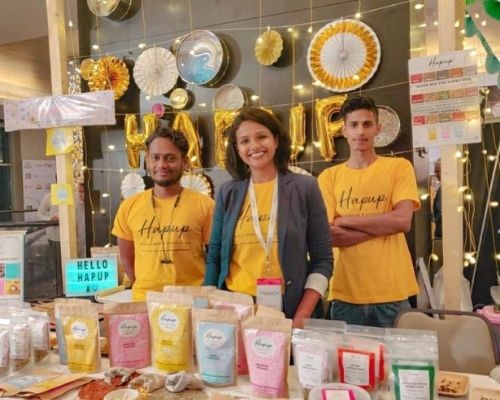 Shruti of Hapup 
What is your venture into? Tell us a bit.
Hapup is a health food brand that makes 100% natural and easy to make baby and children porridge mixes that are suited to Indian tastes. Our healthy mixes are millet based, a traditional Indian supergrain and contain no added sugar or chemical preservatives.
Our mission is to solve the number one worry every mom faces, am I feeding my right?
How did you get in this industry?
My own personal need to find something nutritious for my baby that was not overdosed with sugar or synthetically added nutrients led to the birth of Hapup. We collaborated with leading pediatrician late Dr.P. Sudershan Reddy, food scientists, nutritionists and fellow moms to create our proprietary recipes that were suited to needs of a modern parent. Easy to make and super nutritious our Nutri Mixes combined the wisdom of traditional Indian recipes with the insights of modern food science.
What is your biggest source of motivation? How do you keep yourself working on it day after day?
My sons are the reason I entered this industry and are my biggest source of motivation. As a mom, I believe what I am doing is not just mere business but my responsibility towards building a stronger and more resilient future generation.
---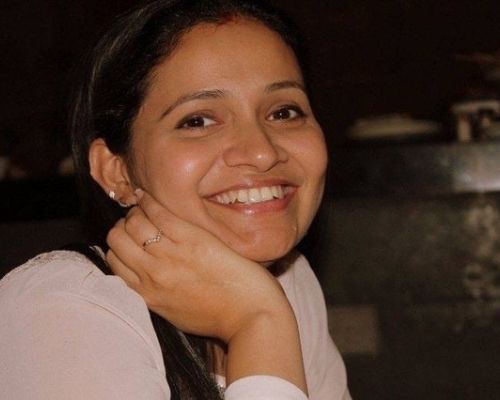 Poonam Desai, Founder, Peekaboo
Tell us a little bit about your venture?
Peekaboo is a home grown brand started with a quest to bring high quality, luxurious but comfortable sleepwear for children in India.
As an idea, Peekaboo was born more than 3-4 years ago. It took another year by the time we were able to launch our Ecom / Online store. We started receiving some very positive feedbacks on our quality & designs for our sleepwear leading to requests for customised products in other categories like kids bedding and bath essentials.
What started out as a sleepwear only brand slowly branched out to include large variety of natural cotton products for babies and children, including personalised nightwear, bathtowels, bedding, gift accessories and much more.
How did you come up with the idea?
Credit goes to my son..
When I had my son, like every mother, his comfort was paramount for us.. more so in our case since my little one had sensitive skin.
Having worked with global brands for kids apparel and shopped some niche international kids brands, I knew exactly what I wanted for my son in terms of quality standards, design and aesthetics including comfort.
The extensive research and long hours put in to find the right products for my son somehow planted this germ of an idea which became Peekaboo !!
We bring a childrens brand with unique designs made with pure cotton, top notch quality and workmanship, to discerning Indian parents who understand the value that we bring especially when it comes to their Childs comfort.
What are the future plans for the venture?
We are working on some additions to our new born categories.
And also on making our products essentially more sustainable by adding organic quality of cotton to the product mix.
Childrenswear segment is one of the fastest growing segments and a niche category in itself. I would say Sky is the limit and at Peekaboo we are just getting started.
---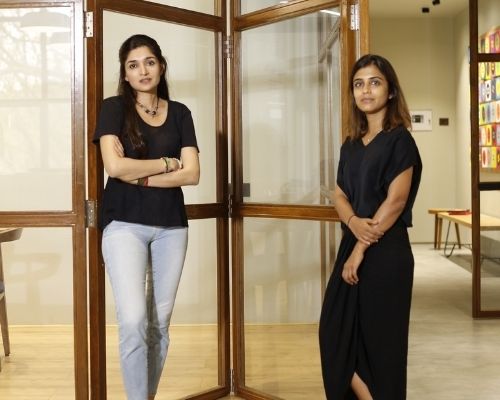 Neha and Dia, Founders, The Corona Quilt Project
About the project:
The Corona Quilt Project presents a diverse array of, site-specific installations, scattered throughout the city. The Corona Quilt Project presents a diversity of experiences, celebrating the strength and the resilience of people. The squares explore themes of home, safety, nature, the environments in which we exist, and the pandemic, each made through unique forms of mixed media and materials. The Project draws inspiration from the vibrancy of Mumbai and seeks to delight and inspire joy with those who experience iit.
How did you come up with the idea?
The Corona Quilt Project was conceived by co founders Dia Mehhta Bhupal and Neha Modi during the initial weeks of the pandemic as a way to connect people, discuss self expression and mental health, and bring communities together .
Quilting is a method of stitching layers of material together. The history of quilting can be traced back at least to medieval times. For this project, we have employed a modern take on quilting — each patch is made up of unique materials ranging from repurposed fabric and gunny bags to tablecloths and paper collages. We encouraged interactive virtual square making sessions, to be mindful of, and to adapt to the restrictions posed by lockdown. These cross border submissions, each expressing an individual's personal journey, are being printed on upcycled fabric and will be a part of the final presentation.
"This movement has connected people of different ages from different cities and countries – echoing the belief that we have all endured this crisis together, no matter our age, gender, occupation or nationality. The presentations are meant to help us move forward, heal and be reborn. The location on the worli-peddar road junction is especially exciting. The locations connect high-traffic areas in Mumbai allowing us to bring this to the public and make this presentation highly visible." – Neha Modi, Co-Founder of the project.
What are the future plans for the venture?
The year-long public program culminates in five separate installations and will kick off in March 2021 with "Rise" by Dia Mehhta Bhupal, a Mumbai/Hyderabad-based interdisciplinary artist.
"My presentations have been inspired by children's drawings and their inner innocence. Rise draws continuities and solidarites between human and nature, artificial and natural, then and now. The concepts chosen embody our current reality and consequences of the pandemic. It's truly humbling to have the opportunity to work on the individual stories that connect and collectively empower the community "– DIA MEHHTA BHUPAL
---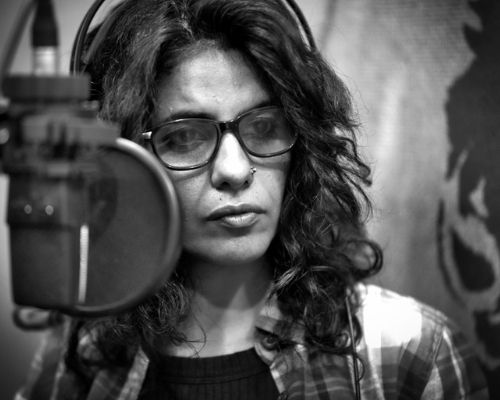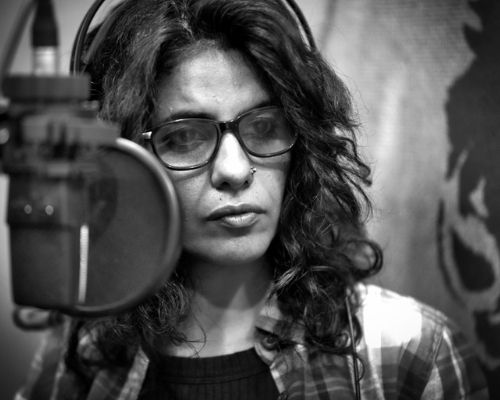 Monaz
Tell us a bit about yourself. How did you get into the world of sound?
My journey in the world of sound (our voice) started when I was very young. I was 8, when I did my first stage performance. Since that young age, I knew that this was my calling. I started loving to add my voice to add life and give meaning to things. I still remember the first time I got on to a stage for a performance and how nervous I was. But what amazed me was, how naturally it came to me and how it all fell together. That is when I realised my calling and I knew that is what I was destined for life.
From the young age I realised how I enjoyed mimicking and how I could play with my voice and sounds. I wanted to enjoy this art and decided to skill myself. I was fortunate to be trained by some of the best in the industry across the world including the legendary George Lucas in Vancouver, Cal Schumacer in Hollywood and some of the very well known experts in Bollywood and Broadway.
What are the different brands that you have worked with?
Voicing has been my life since then and I have been fortunate to lend my voice to some of the biggest brands across the world. Some such brands are Emirates, Mercedez, Volkswagen, Google, BMW, Magnum, M&S, ITC, J&J, Bill Gates Foundation, Spotify, ITC etc.Besides TV Commercials and AVs, I have lent my voice to many other genres in the voice industry. Since then I have come to be known as 'Mo' in the industry. You will hear my voice while flying in the air, while enjoying your holiday in a big hotel, while deciding which diamond to buy for your partner, while travelling on surface, while shopping at a large mall, while getting your regular health check-ups done, while looking to buy that dream house, while deciding on your next new car etc – it is difficult not to find me guiding you.
How did coaching happen? Did the pandemic help in this new endeavor?
I wanted to skill others with this amazing skill and potential to all those people who were keen on following a similar path in their lives. In a competitive world, skilling youngsters and all others who want to pursue a career different from the regular life, I wanted people to skill their voice and give a new dimension to all such aspirants. I started coaching and training people and was so overwhelmed to see that there are so many people who understand the need to develop this skill, be it for Corporate presentations and Town Halls, be it for training to deliver the perfect speech in a beauty pageant, be it for the correct dialogue delivery in a movie or a theatre, be it mimicking for animation, be it for teachers and parents who want to learn the art of story telling etc etc.
The recent pandemic gave me the opportunity to start my training online and I was so happy to see myself taking wings all across the world. I now have students spread out from the West Coast of the USA through Europe and Middle east, all the way to Indonesia/Singapore through India. This is the proud family of Voicesmiths, which is the brand I created with my partner Raj Barua.
Some of my latest successes have been to act as the voice coach of full length feature films in Netflix and other platforms. Very recently 2 of my students have won the coveted VLCC Femina Miss India 2020 crowns. There have been a few CEOs of some of the very large companies who have earned success after going through intense course with me in these trainings. I have had students from all professions be it CEOs, Corporate Employees, Professionals (like Lawyers and Doctors), Businessmen, Startup Entrepreneurs, Models.
---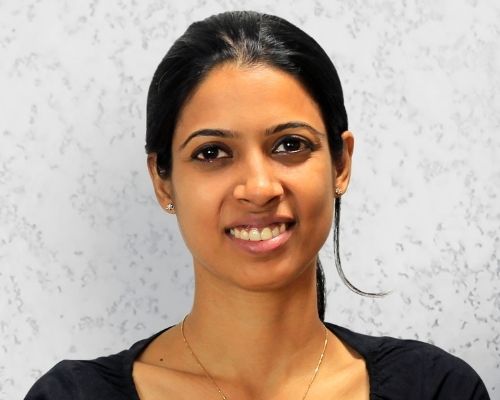 Richa, Founder YourDOST
What is your venture into? Tell us a bit. 
YourDOST is an emotional wellness platform which provides access to experts (professional psychologists & coaches) and self-help tools (personality tests, learning modules, motivational stories and psychoeducational content). With 900+ experts on the platform, users can reach out to them 24×7, for guidance related to COVID-19 related anxiety, relationships, career, academics, sexual wellness, self-improvement and more.
The key aspect of this product is that people are kept completely anonymous throughout the platform. The professionally trained psychologists and coaches at YourDOST can help users cope with difficult times – stress, depression, self-image issues, relationship issues, academic pressure, etc. and also support you in your quest for self-improvement like developing healthy personal relationships, work-life balance, building confidence, dealing with peer-pressure and more.
With the use of technology, YourDOST wants to make expert help widely and instantly available to people looking for emotional and mental wellbeing. YourDOST aims to reduce the stigma in our country attached to seeking help for mental wellness.
How did you get in this industry? 
The idea took birth out of personal experiences. When I was at IIT Guwahati, my hostel-mate died by suicide due to anticipation of bad placement.
None of us had any clue of her suffering before she took the drastic step. I strongly felt that it could have been avoided had she sought some help. That is when I realised that even though we had counsellors & psychologists in the campus, hardly any one was seeking their support.
When I started working, I noticed people around me were stressed due to job pressures and relationship issues. However again, most of these people were not willing to talk about their problems fearing social implications and for the fear of being called mentally ill. I continued working for 7-8 years after college. I truly enjoyed it. But I kept seeing this problem all around me. I kept thinking I can do more and contribute more. This is an idea that would keep coming back to me.
In this period, I discussed the idea with my co-Founder Puneet who had faced similar experiences. He had faced placement pressures even though he was a gold medalist in his batch of NIT, Trichy. We brainstormed together and created our first business idea.
It was this idea that shaped up into YourDOST
What is your biggest source of motivation? How do you keep yourself working on it day after day?
The work that we're doing, the difference that we're making in people's lives, that's my biggest source of motivation. Every now and then, some of our clients will come to us to tell us how we have made an impact in their lives. That's what keeps me going. Let me give you an example. Recently I was traveling out of town. When I was at airport to catch my flight, someone saw my bag with the YourDOST logo on it. They came up to me and said, "You work for YourDOST? I want you to pass on a message to your team for me – You guys helped me so much about 1 and a half years back when I was going through a terribly rough patch. I owe it to you guys. Thank you so much for doing what you're doing"
Nothing can beat the happiness and motivation one gets from such encounters.
---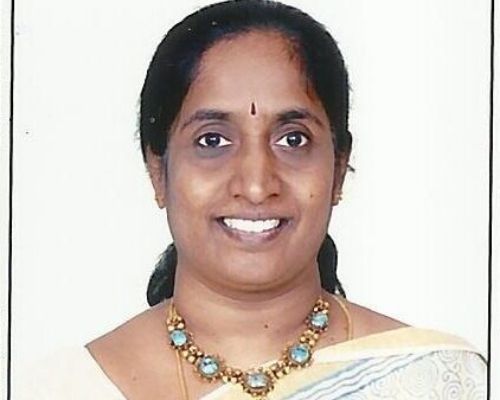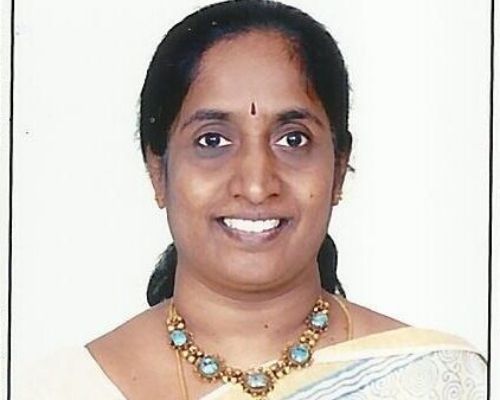 Shoba Satish, Principal Holy Child Convent
About Holy Child Convent:
Holy Child Convent is a premier educational hub in South Bangalore. It is recognised and approved by State Educational Board, Government of Karnataka. Excellent SSLC results have made HCC a sought after school in the area.The idea of starting HCC was to contribute to the society by enlightening and empowering the young learners who are the future leaders and builders of a beautiful society. I believe that meaningful learning happens when education is defined as facing the challenges of the present and the future. Education at HCC is learner centric, the curriculum is based keeping in mind the all- round development of the child. 
We cannot sit back and impart education which is based on rote learning and evaluating a child just through pen and paper. 21st century children have to learn beyond text books, learn right skills and values which would make them future ready and self sustainable. We have lot of exciting programs lined up for our children in the near future like skill based curriculum as we have understood the challenges during this pandemic.
I always connect to Swami Vivekananda's philosophy on education. He said " We want education by which character is formed, strength of mind is increased, the intellect is expanded and by which one can stand on one's feet." 
It was always my dream to do something for the society by involving in the field of education and I feel blessed that I belong to a family of educationists. It is an added advantage as we think and plan together, we are committed towards excellence and HCC will always provide an ideal learning environment where children would connect advanced learning tools and strong values of Indian society.
What are the future plans?
We are planning to have a skill based curriculum which would benefit our students and make them think, act and create their identity as they would choose what they need to learn. This would be apart from academic curriculum. Our focus is on including Agriculture in the curriculum where the high school students learn about organic farming, production, cultivation by experimenting themselves in the fields.
We have Innovation Labs where students are exposed to Coding, 3D painting, Virtual Reality etc and very soon we will expand into other technological aspects. So in a nutshell there are lot of things which we have planned and have already forayed into.
---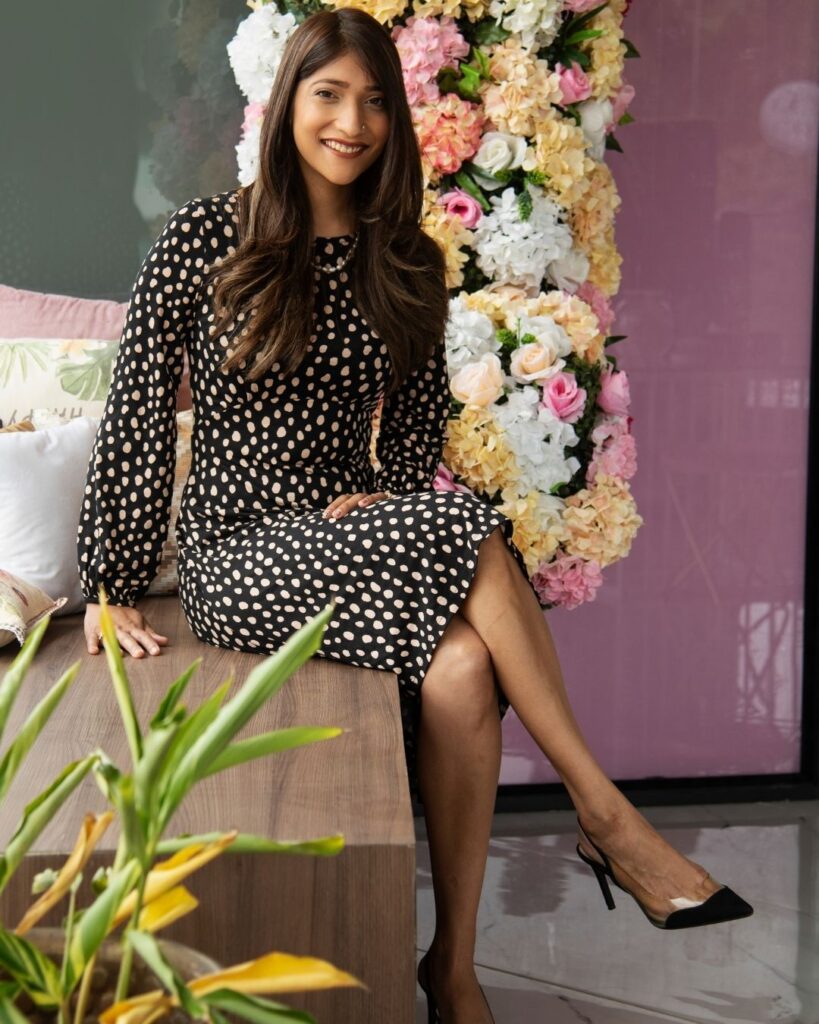 Maude Abraham- Founder , Get Gorgeous
What is your venture into? Tell us a bit.
I started Get Gorgeous when I was 27, 4.5 years ago – the first 1.5 years I spent building the brand as a B2B supplier for all nail enhancement products. Over the next 2.5 years, I became a nail service provider. Get Gorgeous was born to bridge the gap in the market. Quality on-trend nail, lash and hair services. Get Gorgeous prides itself in quality work while being 'chiconomic'. We are a purpose-built set up which can best be described as a beauty bar. We do lashes, brows, nails and haircuts for both men and women. It would be safe to say we're on the top of the game, probably the finest nail artistry in Bangalore.
How did you get in this industry?
Get Gorgeous Beauty Bar was started by me – the founder and nail technician. It began as a B2B beauty product supplier in March 2015, with an investment of just SGD 50 and out of my home. The brand grew from being every popular city salon's go-to supplier to a nail studio on Langford Road frequented by the discerning nail-loving ladies of Bengaluru, who are sticklers for on-point tips and love to experiment with the latest international nail art trends. After attending international professional nail courses – Get Gorgeous bridged the gap in the market. Quality on-trend nail, lash and hair services. Get Gorgeous prides itself in quality work while being 'chiconomic'. We are a purpose-built set up which can best be described as a beauty bar. We do lashes, brows, nails and haircuts for both men and women. It would be safe to say we're on the top of the game, probably the finest nail artistry in Bangalore. In addition, we specialise in repairing broken nails and the reconstruction of nail beds. We have two branches; one centrally located on Lavelle Road and the other at Jayanagar. We also operated out of WeWork, Galaxy for a year and then turned it into a pop-up concept at WeWork locations all over the city.
What is your biggest source of motivation? How do you keep yourself working on it day after day?
Coming from a family of financially independent, successful woman it's always been my dream to make a mark for myself in fashion and beauty. The need to be on top of my game and to ensure my brand is always stepping it up from both a growth and service point of view.
---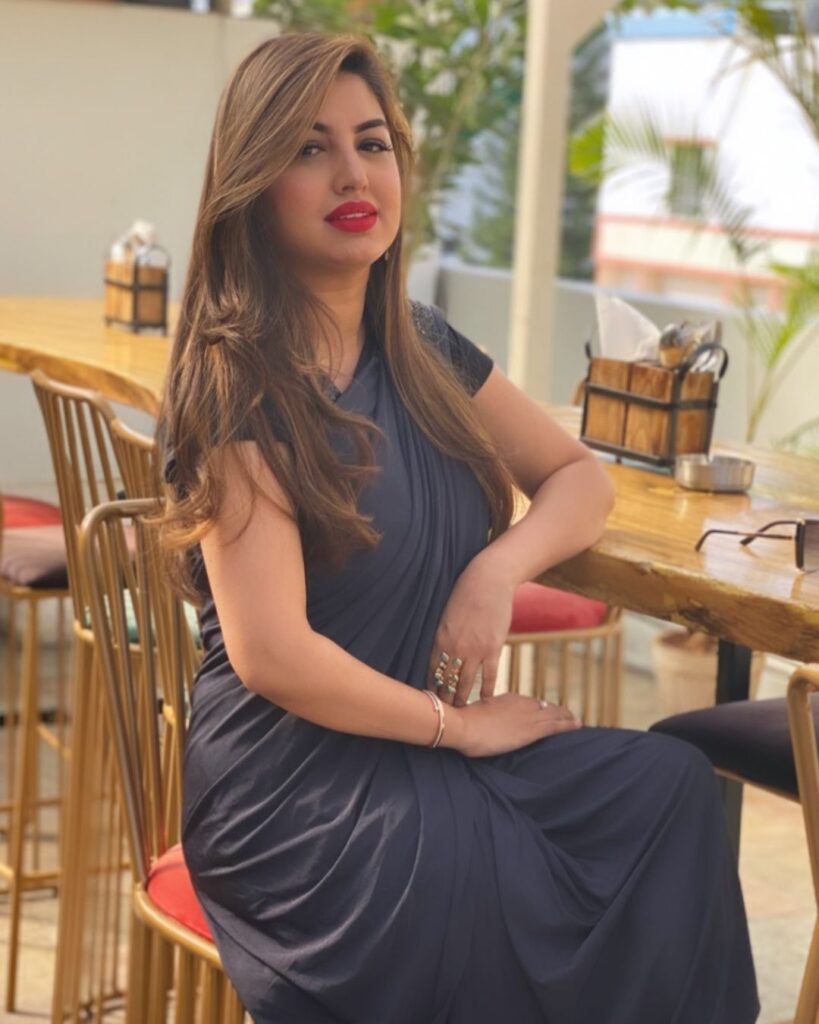 Zohara Shereen, Founder Zohara Shereen Make-Up Academy & Studio
What is your venture into? Tell us a bit.
With a decade of experience in beauty & makeup, I launched Zohara Shereen Make-Up Academy & Studio which offers world-class bridal make-up services & make-up courses. One of the most trusted bridal makeup studio and academies in Bangalore, we bring the best of both worlds in the professional beauty realm – makeup services & academy under a single brand. We aim to inspire people to embrace the beauty within. Our courses focus on enhancing the features of a person and look great with minimal effort. Our modules go beyond the classroom, bringing the industry to the student through celebrity master classes, research outings and professional photoshoots.
How did you get into this industry?
I have always been passionate about beauty & make-up. After training in make-up & hair and working with several celebrities, I chose bridal make-up as my core. The happiness of seeing a bride embark a new journey is unparalleled. Zohara Shereen Makeup Academy and Studio was borne out of my desire to make brides look the best on their big day and guide aspiring bridal makeup artists into excellence using theory, practical experience, and a chance to unleash their creative side.
What is your biggest source of motivation? How do you keep yourself working on it day after day? 
My biggest motivation is my family- my parents & my son. They are my biggest source of inspiration and my strongest supporters as well. My parents are self-motivated individuals. I try to imbibe their positivism into my life. Learning newer things & helping people also gives me immense motivation. The willingness to learn a new trick or trade is what keeps me going. The very fact that I am adding to my knowledge base and imparting it to my students is a big positive for me. I believe that learning should never stop. Given the level of competition that businesses face nowadays, it becomes imperative to constantly reinvent yourself by accumulating whatever usefully comes along the way.
---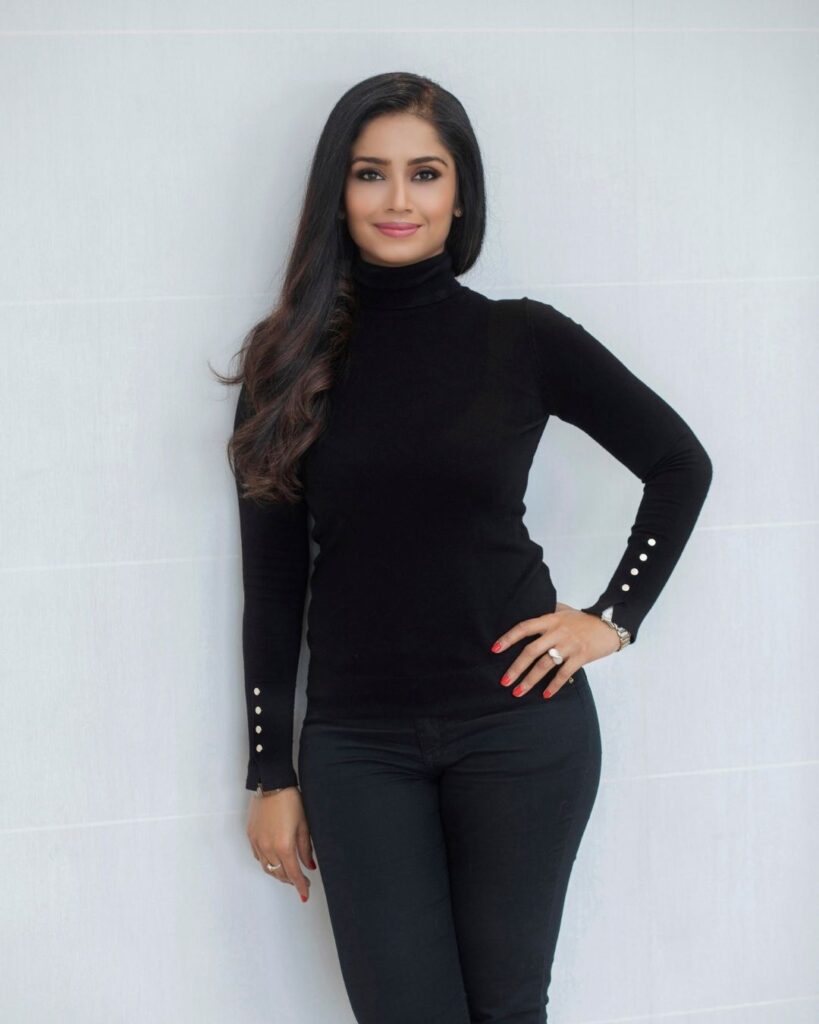 Ramya Naren, Founder, AATMA Pilates Studio
What is your venture into? Tell us a bit.
AATMA is an exclusive Pilates Studio creating personalized fitness training in a luxurious environment. The purpose is to nurture a community of conscious wellness lifestyle practitioners. A brand that is passionate about Intentional living in a fast-paced societal structure through the Practise of Pilates. AATMA Pilates studio deeply emphasizes mindful nutrition habits & lifestyle. The only way to imbibe holistic wellness is to be mindful of what one eats. AATMA is equipped to provide nutritional counselling on request. At AATMA, we believe that total body development is only possible through the balance of nutrition and consistent exercising. AATMA is an exclusive, by-appointment-only boutique Classical Pilates studio, located at the luxurious JW Marriott Hotel, Bangalore, that offers One-on-One private sessions & small group sessions. AATMA was born as a community of like-minded Pilates enthusiasts – a collaborative group of individuals whose common purpose was to learn to transcend to a new way of life through Pilates.
How did you get into this industry?
As an MBA, a former seasoned senior executive of the luxury hospitality industry and a mother of a teenager, the never-ending demands of work-life kept taking away the pleasures of life. Movement always had healing & a grounding impact on my entire being & this inspired me to pursue a globally recognized certification in Pilates. This was my first step to empowering my self and the people around me. I pursued a 12-months Intermediate Teachers Training Certification Program from The Pilates Center (TPC), Boulder, Colorado, is Globally recognized as amongst the finest Pilates Certification Programs. TPC, Boulder, Colorado offers a comprehensive Certification program equipping the Instructor with expertise across all the Classical Pilates apparatus. The Certification helped me gain knowledge and understanding of the anatomy to assist clients efficiently. This program gave me the confidence to guide clients through movement and help them experience a heightened sense of awareness of the body anatomically.
What is your biggest source of motivation? How do you keep yourself working on it day after day? 
My biggest source of motivation is the philosophy of Pilates as taught by Joseph Hubert Pilates. Joseph famously quoted ' Physical fitness is the first requisite of happiness. This simple yet powerful quote inspires us/me to add value to the health & quality of life of as many through Pilates. Pilates fuels my purpose to create a healthier & happier community around me. I hope everyone finds the courage to live with compassion and faith. Pilates teaches you about your body in a way no other practice does.
---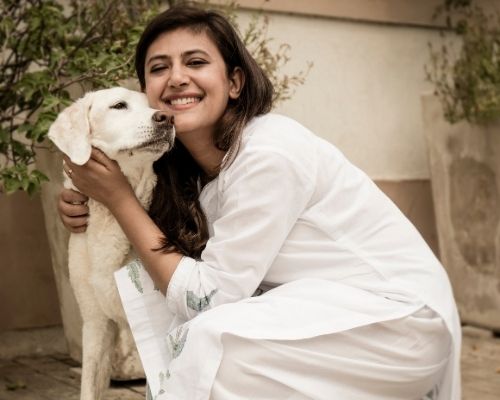 Rashi Narang, Founder & Creative Director, Heads up for Tails
What is your venture into? Tell us a bit. 
Heads Up For Tails is a pet care brand that provides quality products and services. Started in 2008, we are a national retail store with multiple physical outlets spread across the country and an e-commerce website that offers nationwide delivery services. Besides designing our own products, we offer pet parents a collection of premium products curated from several international brands.
Over the last 13 years, HUFT has diversified into Physical stores in 7 metros, Ecommerce, Pet grooming & spas, Pet wellness, Exclusive brand collaborations like with Disney and designer duo Shivan and Narresh and animal welfare via our NGO arm- The Heads Up For Tails Foundation. With 65+ brands and 5000+ SKUs, we have had the opportunity of serving more than 500,000 pet parents across India.
As a 'pets first' company, prioritizing the needs of pets and pet parents is at the core of our being. At HUFT, we believe pets are family. And family deserves only the best.
How did you get in this industry? 
I grew up with family pets and at a young age, developed a strong sense of compassion for other beings. After my marriage, I made a life changing decision – to get home Sara, my dog. Her welfare was completely my responsibility and I decided I am never going to compromise on her well being.
While searching markets for products that would fulfill Sara's needs, I realized that pet parents in India did not have access to products that could improve their pet's lives. Pet products were being designed to either cater to the basic needs of pets or make an owner's life more convenient. So the wish to cater to all the needs of my Sara soon turned into a bigger aim – for all the pets of the country to lead comfortable, wholesome lives.
In 2008, I decided to take on the big task of turning things around for pets and kick-started my own home-based business by renting a small kiosk in a mall in South Delhi. I knew then only that I would never compromise on the quality of products and always listen to what pet parents needed. That was my 'strategy' when I started out Heads Up For Tails and will always continue to be.
What is your biggest source of motivation? How do you keep yourself working on it day after day?
My biggest source of motivation are the pets we cater to everyday and the desire or the passion to keep coming up with innovative, creative solutions that will contribute to making their lives better. Our brand vision pretty much sums up what we are constantly working toward and what keeps me going: For every home to experience the joy of raising pets as family.
---
Author