Sponsored Ads

Handicrafts are the one significant artefact that people of India admire. It's the way through which people can decorate their homes and ensure that it's a better place to live. Thus, Craftsvilla is one place where you can find the latest and greatest of the handicraft that you can find in the country.
It's an online eCommerce space that helps customers to purchase the best of handicrafts the country has to offer. Along with this, the standard of handicrafts is never really is compromised, with the prices at a lesser rate. Craftsvilla doesn't sell only handicrafts, but a wide range of ethnic wear and traditional dresses. Thus, it's a compulsive platform that can satisfy all desires and needs for any traditional attire and handicrafts.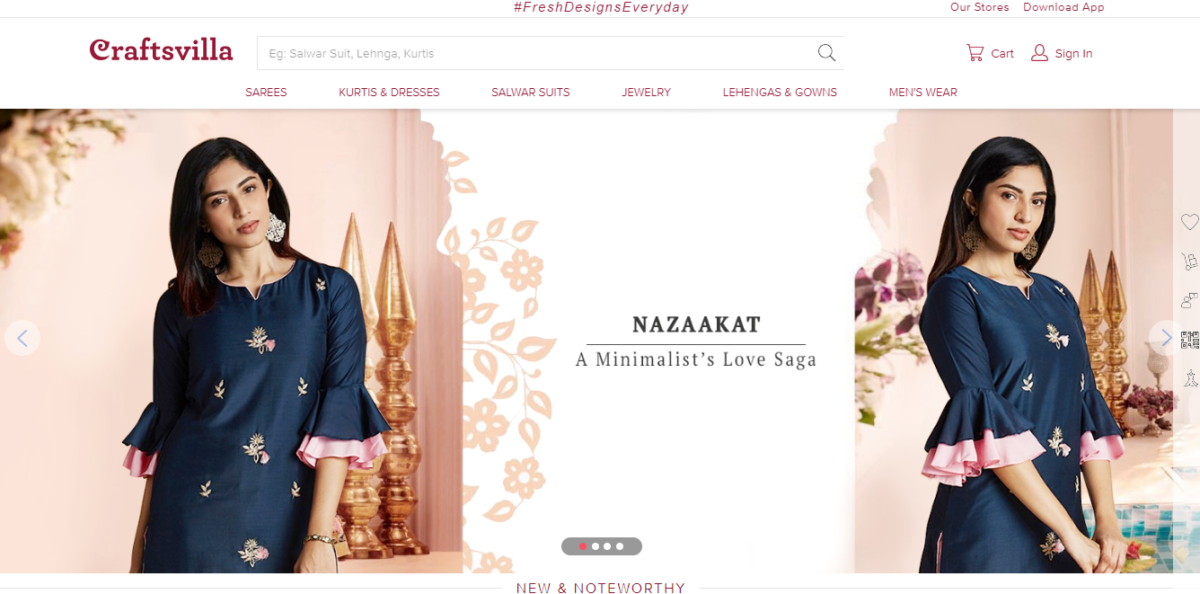 But then along with other items related to handicrafts, it specializes in offering specialized handicraft goods from all across India. Such that if you want to sell with Craftsvilla, then you could see a fair share of profit and growth. Not because of the higher pricing, but because of the larger audience that is targeted towards the eCommerce site.
So, let's explore this space a bit more and see what Craftsvilla is all about and what it has to offer. Let's get started.
Craftsvilla's existence
Craftsvilla became a reality when Manoj's wife suggested the idea of starting a platform for handicraft in the eCommerce segment. He quickly understood the importance as he had worked with Bigshobazaar that deals with Snapdeal and Yebhi. Hence, Manoj realized the opportunity and the powers that came with the platform. As of now, Craftsvilla has become the country's largest online handicraft portal in terms of inventory.
Challenges faced by Craftsvilla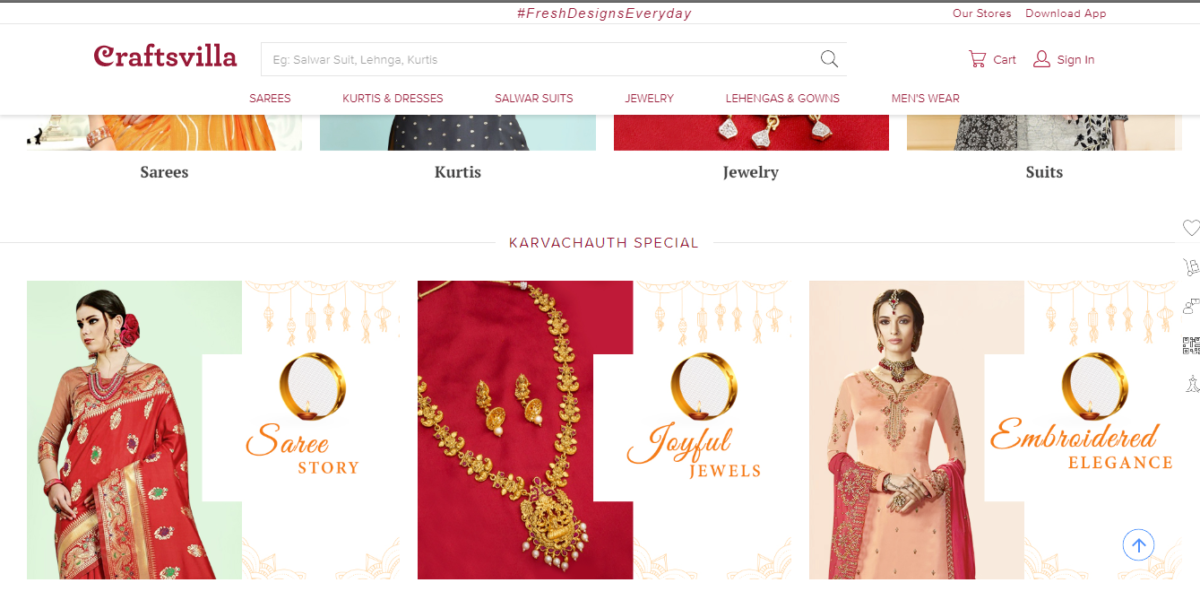 Consistency and assurance from vendors were one of the biggest problems that the company faced. It was because almost all the handicrafts the company sold were from smaller villages in India. And enabling a consistent array of products was a challenge, indeed. Virtually all the artisans agreed to help us out in the venture, and the hurdles of receiving quality products were resolved effortlessly.
Craftsvilla business model
Craftsvilla revenue was mainly out of handicrafts that were sold on the website. They have effective collaboration with well over 1000 artisans from all across India such that adhering to the demand is never an issue. But then targeting a global scale can be tricky. Because of the hype, the demand might not be met, or the customer might not like the products that might be advertised. Thus, the total revenue is off these handicraft models, and the company is setting up NGO handicrafts such that all the proceedings would be going towards NGO's.
Thus, Craftsvilla is an inviting space that can give you the platform of showcasing your real talent and innovation. It's a platform that has gained full recognition and can help craftsman and artists alike to help build their platform by many folds. according to Crunchbase, the company has received total funding of about $58.8 million.
If you are wondering "is Craftsvilla trustworthy?" then you are right. The seller is given the highest importance, and you expect some high turnovers over the items that you might have made to sell on the site.
---
Want to receive the greatest and the latest happening around Bangalore? Subscribe to our newsletter to be updated regularly. If you wish to contact us, then write to us at contact.bangaloreinsider@gmail.com, and we will get back to you, for more updates follow Bangalore Insider on Facebook.
Sponsored Ads