Accommodation options are of plenty in the country where one can stay at a PG or have the best of facilities in a shared room or a flat. But then there aren't many places that provide you with the best in class amenities keeping the millennial touch in mind and ensuring that it suffices to many youths of the country.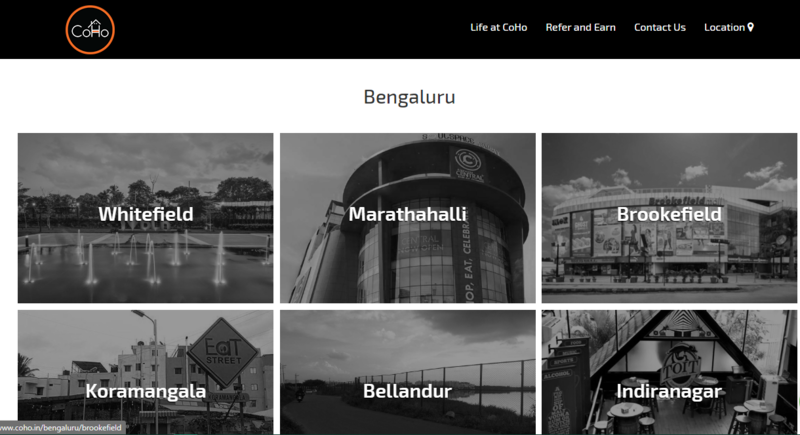 There are certain things necessary for a co-living space to thrive, which are great amenities and WIFI. Keeping this in mind, an alumnus of IIM-A started his own venture "COHO" which nearly bankrupted him twice.
The success story behind Coho stays Bangalore
Uday Lakkar was born in Kolkata and was nearly on the verge of dropping out of school due to financial constraint. But through several jobs and errands, he somehow managed to finish school, finished his college from St. Xavier's college and accomplished course like CA and CS before entering IIM-A. After which he started his first venture "Zolaco.in" which helped in listing brokerage sites and other properties which gave him a plethora of information of the real estate scenario of the country.
Through this platform, making money was a constraint and through the platform, the start of Coho living Bangalore which provides sustainable living options for the youth of the country and ensured that the millennial touch was constant. Later on, he was accompanied by Amber Sajid, who bought in two years of experience in the real estate market. Together they established a successful venture.
The present story
As of now, Coho in Bangalore happens to thrive in various cities while charging 9,000-15,000 rupees a month for shared space and private flats can cost you 25,000-30,000 rupees a month. But all of this includes all the amenities, Wi-Fi connection, room services, and so much more. The company also has tie-ups with other F&B ventures that would undoubtedly give the occupants something new to try out every day. They are spread nationwide and have almost 1800 properties that they have to offer on their application. Profits simultaneously grew, but the company was about the bankrupt and Uday because of the seed investor for the company and saved it from going bankrupt.
The company receives well over 25,000 views per months and has an average growth of 25%. While there is no data on the amount of seed funding and investment it has received, there are several notable investors that have certainly made the company to grow to what it has become today.
---
Want to receive the greatest and the latest happening around Bangalore? Subscribe to our newsletter to be updated regularly. If you wish to contact us, then write to us at contact.bangaloreinsider@gmail.com, and we will get back to you, for more updates follow Bangalore Insider on Facebook.