Sponsored Ads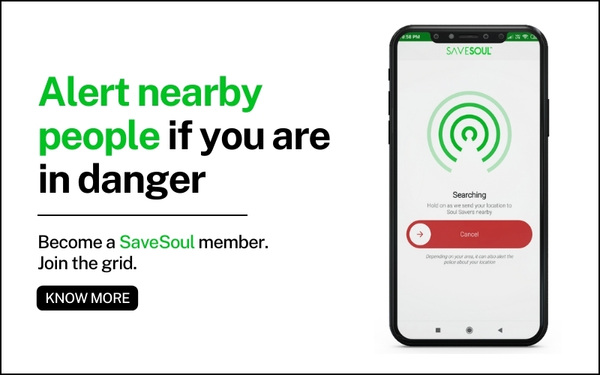 Vuzuk is a Delhi based startup.  They have created this platform for budding bloggers .
It is an open platform, focused on budding bloggers and influencers to maintain a Vuzuk profile share and manage their content, photos & video links and also you can check the stats of your post. We aim to increase your follower base organically and see real time quick results.
We got an opportunity to talk with the founder of Vuzuk.  Read his inspiring story to know about the mission and vision of the organisation.
A brief info about your startup?
Vuzuk, is an online platform which aims to aggregate the bloggers community by providing them an online space to submit their blogs and reviews on its website.
It is an open platform, focused on budding bloggers and influencers to maintain a Vuzuk profile share and manage their content, photos & video links and also you can check the stats of your post. We aim to increase your follower base organically and see real time quick results.
The entire industry is witnessing a reform of communication and consumer choices from traditional media to digital media. The social media platforms provide huge content on daily basis, which dilutes the core content    that may be required by a consumer. Likewise, the consumers have to switch between blog sites and social media sites to read reviews.
Therefore, Vuzuk was launched to give a distinctive platform to the bloggers to showcase their work and connect with the audience. We have created certain categories to keep them engaged and motivated to promote their work on our platform. Some of the categories are – top 10 bloggers, most read blogs, blog of the week, etc. We build an individual web page for each blogger with their social media links (synced)and contact details.
We continuously thrive to achieve growth through our marketing initiatives that gives an advantage to our partner bloggers to gain early attraction.
Our stakeholders include Bloggers, Readers and Brands. Bloggers who want to increase their visibility and follow fellow bloggers. The readers – who constantly want to be updated with the latest trends and follow their favourite blogger; And lastly, Brands, who would want to associate and collaborate with the influencers or bloggers to spread communication about their products or services. As we have just launched and are in the initial stage of the developing our start up, we are yet to append the Brands segment on our platform. Currently, only readers and bloggers are part of this platform.
What made you start your startup and what problem does it solve?
I have many blogger friends, who used to tell me about how challenging it is to get reach and brand collaborations. It bugged me to dig ahead how it all happens and what they face? I have personally done a research to understand what kind of content is in the demand and what bloggers are uploading. The whole process of researching and analysing the industry gave me the idea and concept of coming up with a single platform which fulfils need of readers and bloggers.
The idea of Vuzuk inspired from my friend Urvashi Batra, she is a lifestyle blogger. I normally used to ask her question about her struggle as a budding blogger. These budding bloggers are passionate about their work and are mostly bloggers are in college or beginning of their job; A very few of them are settled in their job who have money to promote their blog so I thought if we look after all their marketing things the only thing they need to worry is their Content, then they will able to do more productive things. We wanted bloggers to get acknowledged for their work.
Tell us about yourself, your previous jobs/ventures? What were you doing before this startup?
I did my schooling from Mount Abu public school, Shalimar bagh, and graduate in Bachelor of Communication and Journalism (BJMC) from Vivekananda Institute of Professional Studies, and MBA from Bharati Vidyapeeth in marketing and advertising.
Hobbies: Gyming, swimming, foodie love desert especially waffle.
I was a Brand Executive in an advertising agency, and then to understand Vuzuk I stared studying Digital marketing from NIIM which is a part of NIMS.
Where is your startup based out of? Why do you think that is the best place for you?
We are based out of Delhi. And I personally think Delhi has all the resources to kick start a new venture like Vuzuk.
As a startup founder, what are you paranoid about? What keeps you awake at night?
 As a founder, I love challenges. They push me to work for endless hours to bring the best in the business. I work regardless the scenarios. Be it were my exams, viral, projects or other major events happening in my own family. My grandfather had taught me to always be different and to pursue the passion. It is keeps me going and bugs me to live upto his expectations.
I always works at timeline which I used to create for myself with A B C category list according to that A category list which need to complete same and B category which contains 5 minutes jobs, normally people ignore that's job and said to themselves will do it in the end it hardly takes 5 minutes as Indian we all knew 5 minutes means never. So I knew that it is not for me, it is for thousands of passionate blogger who worked hard every day, that's more than enough for me to work whole night then go to gym swimming and office. I learned one thing that I never lie to myself, I am busy or I can't make it.
Who are your competitions and how are you better than them?
We are still setting up the business and defining our boundaries of work. Stating competition is quite soon for us.
How hard is it to have a work-life balance as a startup founder and how do you manage it?
Life is all about juggling with your daily task and I feel happy that right now I am managing my work-life balance. I go out for party; friends get to-gathers and family functions; and other necessary events. Although I take out some time to during my travel or if I get five- ten minutes in between. Even when I am sick, I don't leave a chance to miss up on any task.
I think all things are in our head. It is not necessary to give up on your life to build something new. Your personal life teaches a lot and helps you to seed new and creative ideas. I strongly believe life should be balance. One needs to prioritise work. If you can't manage your work and personal life then how can you manage your start-up.
Have you risen funding?
I have not raised any funding for my start up as of now. It was the little investment which was required to give birth to Vuzuk. But yes, in near future I would be seeking for potential funds and investors.
What's the biggest misconception people have about you? Why do they have that? What's the reality?
Hilarious! People mostly confuse my personality with a joyful person. They have not seen me working madly. So their merely know me how passionate I am for my work and for my dreams. And that is what I love to break – a false perception about me.
What gets you excited about this company?
Every bit is exciting and motivating. From brains storming, creating strategy to talking to blogger arranging bloggers meet inspires me to keep going. I am doing my dream project day and night I am always thrilled to do each and every part of it from team meeting to brand meeting I always start with a big smile and also end with a big smile. I think that depicts how enthusiastic I am for Vuzuk.
Tell us how a day in your life looks like? Your schedule for a day right from the time you get up till you hit the bed at night.
I wake up by 5 in the morning for my gym/swimming, office simultaneously, handle Vuzuk and back to home to have dinner with family and again back for laptop. I spend my weekdays shelling time for work and family. However, on weekends, I go for additional trainings/courses, spare my time for Vuzuk and sometime for my friends, family and relatives.
Tell us about your team and how did you meet each other?
I have a team of 5 core member named Ritika Dhingra, Rachita Garg, Diksha Bhutani, Mayank Gupta, Lavanya Arora and as of now 3 interns Arika Push,  Prena Sharma & Reema Aggarwal.
I don't think I knew that I have a crazy team and that's make my team different from others. In my case my team comes first but sometimes I need to be strict because whatever we did whole day at the end we need to complete our task according to our deadlines.
Some are my college friends and some of them I know because of industry.
Author