Sponsored Ads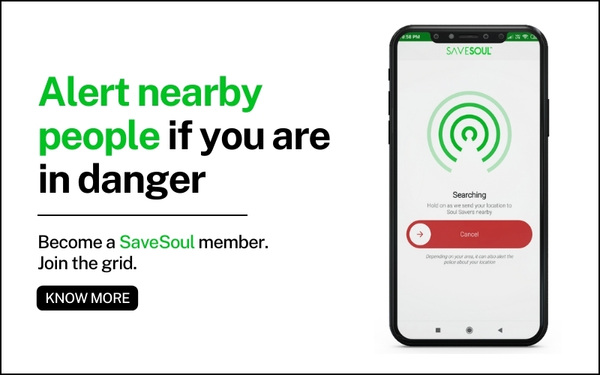 Humans are social animals. We like to connect with others, have fun and experiences that can turn into memories to be reflected and reflected upon later. The events and experiential industry was hit hard by the pandemic and indeed, many had to shut their doors, while many others had the bandwidth to recalibrate their business strategy going forwards. Great food and experiences are an important part of human culture and are known to compose a significant portion of our economy.
As nations undergo different macro trends, tied in to each other by global events, the experiential economy will return to their pre-pandemic state in due course of time. Restaurant and event brands, restructured and refreshed are set to make a comeback in lives across the country and world. Expect to feel vibrant experiences everywhere. Food culinary trends and fine dining will come together to weave a bouquet of personalized experiences.
Today, at Bangalore Insider, we spoke to Dawn Thomas, the Managing director of VRO Hospitality, who let us know about the over a decade-old hospitality and experiential company, alongside his approach to business and life. Below are the excerpts from our interaction.
Inputs from Dawn Thomas, Managing Director – VRO Hospitality
Give a brief info about your startup?
So we started Rices Obliquity as an event space in 2011 and we were hosting events across all major restaurants in the city. We worked with more than 100 restaurants and then we ventured into our first hospitality project in 2016. Pre-covid we had four restaurants – Hangover (two outlets), Badmaash & Nevermind. Post the first lockdown we saw an opportunity to scale, grow, organise and restructure the organisation completely and we raised funds and acquired two brands – Plan B & Cafe Noir. We centralised our entire system and currently we are operating 25 outlets.
What made you start your startup and what problem does it solve?
When asked what made us start the startup we can say we wanted to give quality experiences of going out and it's not just about dining out, it's about having an all round experience. We wanted to curate a combination of dining experiences and having the right entertainment.
The problem we are trying to solve is that earlier people used to go to a fine dine to eat, a night club to party, and a bar to drink so we combined all of these experiences at one destination which every V&RO outlet. So we combined the experiences and each of our places are now providing an experience where you can have good food, good drinks and party as well. So we combined all these elements to curate the perfect experience for everyone stepping out of their homes and stepping in at a V&RO Outlet

Tell us about yourself, your previous jobs/ventures? What were you doing before this startup?
Previously we started the event business together – Rices Obliquity & Steppin Out. Steppin Out was acquired by Dineout by Times. The business was started by myself (Dawn Thomas), Sharath Rice and Safdhar Adoor and post-acquisition Safdhar joined Dineout & Sharath and I continued with V&RO

Where is your startup based? Why do you think that is the best place for you?
We are based out of Bangalore and this was the best place for us to start V&RO Hospitality since we started our event space from Bangalore itself and we ourselves are from Bangalore.
The whole f&b culture in Bangalore is in the top three in India so that's why we feel our base is quite strong here. One more reason is that primarily all the big restaurants are from the North and none from the south and that gives us an edge as well



Who are your competitors and how are you better than them?
Impressario, First Fidle, Olive group. I think we cannot actually mention how we are better than them since each of these hospitality companies are working towards curating unforgettable experiences just like V&Ro Hospitality
How hard is it to have a work-life balance as a startup founder and how do you manage it?
We have a work life balance because we really enjoy what we are doing. And when passion becomes a profession it really balances out on its own. Your love for your work really helps you to balance between professional and personal life because you'll go all out for your work, and you no more treat it like work but as something you genuinely love.
Have you raised funding? If yes, then we would like to know the details. If no then please tell us if you are looking to raise.
Yes, we have raised an Angel pre series round of Three million funding and we raised this in 2021 and this was used towards our first growth channel. We are preparing ourselves to undergo a private equity round this year to basically expand in other verticals and invest more in technology

What's the biggest misconception people have about you? Why do they have that? What's the reality?
The biggest misconception is the glamour associated with the f&b industry. Reality is that it is a 24/7 work – where in the day you plan the backend and in the night you organise the front end as the restaurants are operational.



What gets you excited about this company?
What excites us is the space we are in, because we really understand this industry completely in and out. It's an entertainment space and a never ending space. It's something which anything online or technology cannot replace. This is what excites us the most. Basically other lines of businesses can get replaced by artificial intelligence and technology but not the F&B experiential industry.

The future of our business is definitely taking some of our brands international since there have always been international brands that have come to India but quality Indian brands haven't really gone international. So, we are excited to create global products and introduce them worldwide
Tell us how a day in your life looks like? Your schedule for a day right from the time you get up till you hit the bed at night
My day starts at 9 am with replying to all emails and 10:30am is when work starts so taking a headstart everyday to reply to all decision-making emails without any disturbance. Then we move on to have strategy meetings and operational meetings. So we have multiple meetings everyday and everyday for an hour or two we work on preparing ourselves for fundraising processes. During the evening we usually visit our outlets to see how they are performing, to figure out the obstacles, carry out health checks and most importantly to have a personal connection with our team.
Tell us about your team and how did you meet each other?
Safdhar and I met in college and we met Sharath at a nightclub, and have been partners for 11 years. We are from very different backgrounds and have very different perspectives. The combination of three of us with our different mindset and verticals made us very strong
We met our top team through events we were doing as Rices Obliquity, and we have known them for a really long time.
Author