Sponsored Ads

Following a passion can give one of the biggest joys to anyone in this world. And for Divya that joy was the reason for her leaving a high profile teaching career and venturing into the world of music. From being a teacher to one of the best upcoming Vox coaches, the journey of Divya has been quite incredible.
In an exclusive interview with Bangalore Insider, Divya shares her thoughts on life, work and what keeps her going. Here are the excerpts from the interview.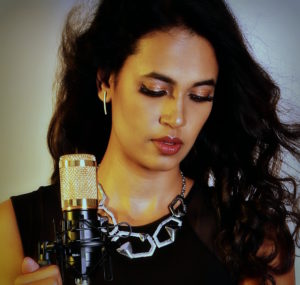 Tell us about yourself, what do you like most about your field of work?
I am an educator, singer and vocal coach who has established an entrepreneurial venture for professional vocal techniques for singing and other uses of voice. It is a little over a year since it took off, and has been garnering great love, support and faith from students and followers. These techniques also known as vocal warm up exercises help people understand their bodies and the science of voice generation better.
What I love the most about my work is really not to do with the "field" per se but with the passion and connect I have with music and singing. I never feel like it's work or like it's a task. I look forward to it; I enjoy every moment. The fact that my dedication and results have given me enough leverage to design the whole process wherever I work, leaves me feeling great! You know how at some point all of us would've imagined ourselves calling the shots and when that actually happens, you feel on top of the world.
Your previous jobs/ventures? What were you doing before choosing this field?
I was a teacher for most part of my professional career. My longest stint for a period of 6.5 years was as a Chemistry Lecturer (degree) at Mount Carmel College.  However, my interests and skills led me to exploring new waters viz. media, advertising, marketing, etc. that have made me emerge with fresh experiences and capabilities in more fields than one. I have worked on school science content design and assessments using international standards such as NGSS and Bloom's Taxonomy. I've also briefly been a creative coordinator at a media house. On the music front, in the past few years, I've done Youtube projects, jingles, judged competitions, etc. The latest feather in my cap was my two month stint as Project Manager for a Quality Audit at Shankar Mahadevan Academy, in Jan 2017. The CEO and Founder, Mr. Sridhar Ranganathan is the advisor to my venture, Vox Coach.
How did you land up doing what you do now?
As I was working, I was on a serious lookout for some good vocal training to once again open up my voice so I could sing freely like I used to many years ago when I was trained in Carnatic, as a kid. I bottled the urge to sing in the interim because I lost touch with the process and wasn't comfortable. I never found any course that purely dedicated itself to just vocal techniques. Thus, after trying my hand at a couple of things available, I decided they weren't for me and began my online search for something that might help end my quest. At the time, I didn't even know for sure that what I needed were called "vocal techniques" (5 years ago when I began my singing journey once again).
I'd sit down and practise them day in and day out without any expectation, and for the pure joy of being able to sing freely again. I cannot miss mentioning Eric Arceneaux whose videos helped me begin in a big way; only I didn't know it was going to become big at all and that it would become my profession.
I've had a Facebook page for a few years now (Divya RT/Voxcoach)where I've posted my renditions and anything else about music. The content started shifting weight towards subjects more related to professional training and music education. Having watched them, a former chemistry student requested me to teach her. Thus, on her behest, I attempted to develop a syllabus of sorts and ever since there's been no turning back. This process began in December 2016. My venture took off in May 2017.
If not the current profession, what would you have been?
My best guess is a teacher.
What motivates you to keep going? 
My PASSION. I feel blessed that I have such a strong connect with music, so much so that as the days go by, based on my visions and anticipated goals and related hard work, I know for a fact it's only going to get better. Without passion, there wouldn't have been personal goals and hard work where it all seems like anything but a set of tasks.
Tell us how a day in your life looks like? Your schedule for a day right from the time you get up till you hit the bed at night.
A typical day in my life begins with vocal training classes for my students. Some are online whereas others choose to come home for face to face training. Two days of the week, I go to two schools to train their choirs. In my free time, I'm doing my vocal exercises, preparing for my gigs, experimenting with new songs and new styles with old songs, researching more on voice science as related science is imperative to teaching/learning anything to do with training the body. I listen to a lot of Michael Jackson and Tupac songs. Hip hop and R&B are my favourite genres. A little bit of workout also finds its way into my routine at least thrice a week. I try to spend some quality time with family and friends, in the evenings, and then it's time to turn in.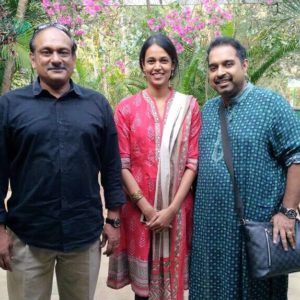 Any regrets till now? If yes, will you like to share it with our readers?
To be honest, I don't have any regrets. I have fortunately always had strong gut feelings about future actions on my part, whether I must take a certain step or not. I follow my heart but at the same time, I'm also good at analysis. So, my mind and heart work in harmony and quite in my favour. It's not been a smooth ride but I always knew what I was doing was right for me and just kept working towards the next step, in a sensible manner.
If you were given a choice of meeting any person you want, who will be that person?
I'd love to meet Eric Arceneaux, the vocal coach from USA who inspired me through his simple and extremely comprehensible Youtube videos on vocal techniques, and spend some quality time discussing voice science and probably singing a few songs. He is now in touch with me on social media and we sometimes have some exchanges about our favourite topic, voice.
What is the biggest misconception that you think people have about you?
That I'm a snob. I just look like that. I'm extremely approachable.
Any message that you want to send to your readers?
If something in this universe is pointing you in a certain direction time and again through signs you cannot miss, don't just ignore those signs. Give them some attention and then take a call on whether you must ignore them. Those signs might just lead to finding your "purpose". Many people miss out on this because of fear of being pulled out of their comfort zones. But many a time we don't realize that these so called comfort zones are something we have possibly resigned ourselves to due to convenience so much so that we start believing it is normal. But whatever said and done, at the end of the day, if whatever we are doing makes us happy, then that's all that matters.
Know a great startup story or want to share your own? Write to us at contact.bangaloreinsider@gmail.com and we will get back to you. For more updates follow Bangalore Insider on Facebook.
Sponsored Ads