Sponsored Ads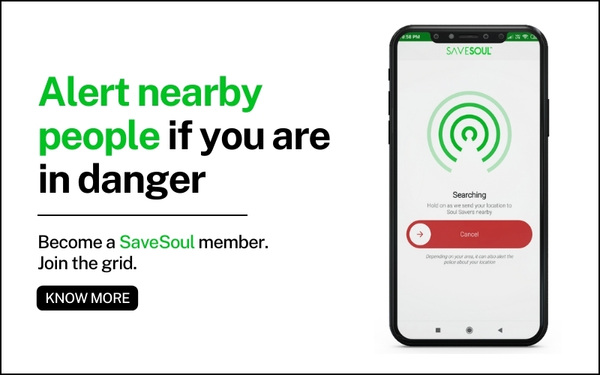 There are many things one can do in the world provided he or she puts their mind to it and does the thing in question. Often, a mediocre result is a product of two things: that one's mind wasn't completely into it and the fact that one does not know exactly what to do anyway, and is usually oblivious to all the developments around him or her. We understand many things about society today, and know that one's socio-economic background plays a huge role in one's current behaviours and attitudes towards life. We also know that today, for many people it's not about having the awareness or access to information per se; today it's more about choosing the right few things and giving them one's undivided attention; so that even if it doesn't pan out well, one at least knows he or she spent time in trying to do so. In a society where many do not have choices when it comes to doing what they want because of their socio-economic circumstances; it is all the more important for the people who do have said choice; that they choose to do so.
Music has undergone a remarkable transformation; and indeed music is very conducive for the internet and the computer since each song flows like a stream for a set period of time; exactly the same as the internet's ability to stream packets of information from one network to another at a possible speed. Today, speed is not a problem at all. We're on the cusp of 5G and the possibilities to make things happen because of better hardware and software have never been better, provided one is prepared for it. If one is not prepared for it, one cannot take advantage of it to better oneself.
Today, at Bangalore Insider we spoke to Sankarsh Rajeev, popularly known by his artist name, Vontell. The artist has big plans and is in the throes of preparing for it. We caught up with him to understand what drives him, his background and how one's complete commitment into his or her art or skill of choice pays dividends over the long run; provided one is constantly preparing for it. Below are the excerpts from our interaction.

What is the inspiration behind your music?

My name is Sankarsh Rajeev and I am popularly known by my artist name Vontell. I am a music producer and DJ based out of India and L.A. As a music producer, my instrument is my laptop. I've always wanted to be an independent musician and it's been amazing how a computer can recreate any instrument available in today's world. It tends to give me a lot of freedom and sense of understanding of all instruments. There was a time when I was battling depression for a brief period of time. I had a constant push from my parents to pursue my education in music and kept pushing no matter how I fell. I started pouring out my emotions into my songwriting, and along with some brilliant musicians that I met along my journey, things fell into place. I believe that every artist grows from inspiration, and to me, my dad has been my biggest. I have seen him grow over 25 years and I am more than just proud of him. He was never a typical Indian parent who forced me to pursue technical education. He heard me out, learned what interests me and pushed me to pursue my passion. I owe what I am today to him. I also draw inspiration from my everyday life experiences and the various artists I listen to. It's a lot of trial and error where I am currently experimenting with different sounds.
What could you tell us about your new releases?

After I started exploring production, I moved out to Los Angeles to further my education in Electronic Music. Under the guidance of one of the most prestigious schools "Icon Collective" I've been making music to attract everyone. I intend to be a multi genre producing artist which can be seen from my releases over the years. I lose myself in my art and dedicate at least 9-10 hours a day on sound design and production. It's not easy but it's what I love doing. This has led to the release of my tracks which I am very proud of, What about me?, Back to me, I Love U Anyway and I'm Sorry. They have received a very good response from my listeners and I couldn't be happier. The lyrics are very relatable and I have experimented differently with each track which is quite evident when you listen to them. You can find them on almost all music streaming platforms such as Spotify, Apple Music, YouTube and many more. I also have two music videos coming out which I am very excited about.
If not for music, which other profession do you see yourself associated with?

I am an engineering graduate but I do not see myself doing any else other than music. I have plans to not only grow as a producer, but also establish my own record label and also a music production school. The possibilities are endless with music and it gives me kind of high which I am not willing to let go.
Given a chance, which other music producer would you love to collaborate with and why?

Not only producers, but I also hope to work with some vocalists who I look up to. I hope that one day I get to work with Nino Lucarelli and Dylan Mathew, who are both brilliant vocalists in their own niche. The way they bring out the emotions in their music is surreal. In terms of music producers, my biggest dream is to work with Illenium. His sound is so different and has changed the whole music production game. Collaborating him will definitely help me get a new perspective towards production.

What is the best way that you could describe your music?

My music is something that will create an intersection between music and emotions. I am constantly challenging the boundaries of musical composition, to create sounds that unearth emotions, energies, and memories which people cannot express in words. So I guess I can say it is in the genre of dance pop but quite experimental. Overall it is vocally dominated with elements of synthesizers, layers of percussion, and creative processing to create a unique sound.

Could you tell us a bit about your music creation process?

When I sit with production, I get so involved in my passion that I lose track of time. In a way, I am happy about this fact since I am dedicating time towards building something that I want to be, a successful music producer. I lose myself in my art and dedicate at least 9-10 hours a day on sound design and production. I am constantly listening to music and sounds and trying my hand to recreate them with my own unique touch. The process I can say is a lot of trial and error when placing sounds and elements together. Ableton with its endless possibilities had been instrumental in my growth. I also consult with other musicians and producers over the course of the project. It's always good to get feedback and others' perspective on your work. I mostly create the melodies myself and structure the entire song. I then began looking for vocalists whose voice would best suit the image and emotions I want to portray with the track.
Could you shed some light on the journey from where you started to where you are now?


My artist life has been a roller coaster filled with ups and downs. But producing music, collaborating with various artists from around the world and finally releasing my music worldwide has been the driving force to me not giving up in tough times. My biggest struggle has been surviving and growing in the music industry with no one backing me. Being an independent electronic music producer , I've had to produce, mix, master and market each of my tracks from scratch. It's really tough to do everything by yourself. But I'm really happy the way things turned out for me.

With tough times and no backing, comes situations of low self-esteem and giving up. There was this specific point in my life when I was a DJ. Though I wouldn't say that I almost gave up, this incident was hurtful and insulting to me. My friends had organised a show for my birthday in 2016, along with one of Bangalore's finest house music acts and while I was opening for them the crowd started shouting "Bollywood" though it was termed as a house music night . This was a very hurtful stage in my life. But perseverance has always been an important factor in my career. I didn't let this incident go on for too long, and chose to believe in my potential. I realised that just like other successful producers, I too can release music which I am interested in. And eventually, if my music does get recognised, people will come to listen to what I have to play and not expect anything else. And what I believed in actually happened with me playing at Avalon Hollywood in Los Angeles which till date has been my best performance and experience. The dream though is to perform at Coachella and EDC. Fingers crossed this happens soon.

I can confidently identify two specific moments in my life that influenced me as an artist. The first would be flying out to Los Angeles to join the Icon Collective, a very well renowned music school for producers and the second would be when I taught myself to merge electronics and music together. Music has now become an integral part of my life and has helped me battle very rough phases

I absolutely adore what I do. The part where creativity takes its course and there are endless possibilities to it, just gives me a high. It's also entertaining when I have to learn something new everyday. The fact that all it takes is one breakthrough track, keeps me working harder and harder everyday. When it comes to playing as a DJ, I just want to entertain and educate people with respect to unique music and of course my music. If I do inspire other artists on my journey, that would be one of my biggest achievements. At the end of the day I enjoy what I do, and I wouldn't have it any other way.

" The grind never stops." This is what I've been following in every aspect of my life. I started as a young boy when electronic music had just started to make noise in India, and it was something I was always interested in. I started as a young DJ and worked my way up the ladder. I eventually started exploring production and moved out to Los Angeles to further my education in Electronic Music. Under the guidance of one of the most prestigious schools "Icon Collective" I've been making music to attract everyone. I don't intend to stop anytime soon and hope to keep growing as an artist.
Know a great startup story or want to share your own? Write to us at bhumikka@insidermediacorp.com and we will get back to you. For more updates follow Bangalore Insider on Facebook and Instagram.
Author