Sponsored Ads

V School is a Bangalore based startup founded by Geetha Bafna. V School was established in 2015. It is an exemplary school with help students to enhance their knowledge in the Montessori way of learning. The focus here is more on the personal development of the child, rather than grading and exams.
"V for  Victory, V for Vision, V for Values, V for Peace and V for togetherness. Together V can", says Geetha Bafna. 
We got an opportunity to talk with Geetha, the founders of V-School. And I am sure; her story will inspire you. Let's look at the journey and see how she and her team are working hard to help people to convert their dreams into reality.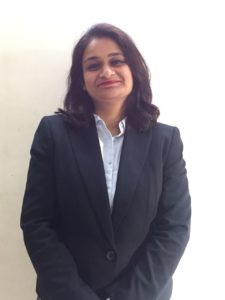 Give a brief info about your school?
V School was started on June 11, 2015. It is an exemplary school with a Montessori way of learning. The focus here is more on the personal development of the child, rather than grading and exams. The Montessori Method is child centred educational approach that celebrates and nurtures each child's intrinsic desire to learn. This method emphasizes on self-directed activity, and hands-on learning.
V School is an idea, initiative where the focus is to make the child equipped with qualities and attitudes that will enhance their creativity, self-confidence, create a healthy self-esteem in them and get them ready to be the Leaders of tomorrow. V for  Victory, V for Vision, V for Values, V for Peace and V for togetherness. Together V can.
V school is under Learn, Earn and Return method. We are learning every minute. The student in me is always alive. V school provides them an edge over other pre-school students who listen to the same old rhymes again and again which we're listening through ages. To achieve this Endeavour they have tied up with authors, songwriters, musicians, self-development trainers to design a specialized syllabus through stories, music, and rhymes which helps the child to get correct attitudinal guidance right from the beginning.  
By God's grace, we have enough. And now it's our turn to Give. To return to the society. Because we have consumed a lot from the society, we are consuming, we will be consuming. Now it's our turn to Give back to the society. And through V School, we want to GIVE.
What made you start your school and what problem does it solve?
It was always my dream to start a school. A place where a happy child comes and a happy child goes. Where every child says, Mujhe ghar nahi jaana hai, V school mein hi rehna  hai.  A place where the child feels secure and loved.
Way back when I was a child, my father while lighting a lamp, casually said, if the diya has to burn for long, the wick has to be strong. This somehow went deep inside me. And I applied this learning in my life. If the tree has to grow high, the roots have to be strong. If the building has to stand tall and high, the foundation should be strong.
And hence the seed was down inside me to start a school.
Tell us about yourself, your previous jobs/ventures? What were you doing before this school?
I am commerce graduate. I did my training in Montessori in IMTC. Before starting V school, I was working in Shishya Nursery. I have also been a part of SRM, a value based education centre. I was a teacher there for two years.
Where is your school based out of? Why do you think that is the best place for you?
V School is in the north of Bangalore. It is situated in a residential area in Sadashivnagar. We feel, in this area, there is no other Montessori school. And moreover, our place has a huge play area and a garden where children can run about and play and also water the plants.
As a school founder, what are you paranoid about? What keeps you awake at night?
The thought that constantly runs in me is how to reach out to more people.
Who are your competitions and how are you better than them?
Our competitors are Neev, Shishya and Vidya Sagar. Our field trips are very special. We take the children for four field trips in an academic year, where children get practical knowledge about the concept. There are a lot of activities that happen in our school, which doesn't happen in other schools. We have created our own rhymes which teaches the children both the concepts as well as the values. This is a very special thing which sets us apart from other schools.
How hard is it to have a work-life balance as a school founder and how do you manage it?
Initially it was a little difficult for me. But now, it is a smooth flow. The moment I enter V school, I forget that I am , a mother , a wife, a daughter in law. I become the directress of V school. And after the school, when I enter home, I forget that I am a directress, and I completely become a homemaker. I absolutely don't have any difficulty in the transition. I give my complete self in whatever role I am performing.
Have you raised funding? If yes, then we would like to know the details. If no, then please tell us if you are looking to raise.
We have not raised funds and we are not looking for it.
What is the most important priority for this school?
2-6 are the formative years for a child. We want to make these formative years of children very strong. Because we believe, if we take care of the roots, the tree will take care of itself.
How do you think this might evolve over the coming months?
I think by meeting parents and explaining to them that academics are only not important. Along with it, the attitudes are very important. And if you teach children at a very young age, you don't have to do the repair work when they become adults.
What's the biggest misconception people have about you? Why do they have that? What's the reality?
The only thing that people think we are new and not yet established and we do not have tie-up with other schools. Also, there are varied misconception and differences about the Montessori way of learning. This way of learning is more beneficial from the traditional way of education.
What gets you excited about this school?
To think what next, and what else to give the children. When I am in the school, I forget everything. I always want to give the best to the children. Meeting prospects and explaining about V school gives me excitement
Tell us how a day in your life looks like? Your schedule for a day right from the time you get up till you hit the bed at night.
I wake up by 4.50 am. 5 to 6 I practice Yoga. 6 to 6.45, I meditate. I enter kitchen at 6.45 and finish my morning work, send my daughter to school and then I go for my walk. I leave for school by 9.15. I am in school till 2.15. After which I come home. I have my lunch and do the preparations for dinner. The evenings at home. I drop my daughter for tuitions. I do a lot of research for the school. Dinner time and end the day with meditation.
Tell us about your team and how did you meet each other?
I have three teachers who are Montessori trained. I had given an advertisement in our institute, where I did my training. Teachers are the pillars for a school. And I am glad and blessed to have them.
I also have three helpers.
My thought to the teachers and the helpers is that you should feel V school is mine, only then you can give your hundred percent.
The parents of V school are happy and contented, because we have good teachers and good helpers.
Know a great startup story or want to share your own? Write to us at contact.bangaloreinsider@gmail.com and we will get back to you. For more updates follow Bangalore Insider on Facebook. 
Sponsored Ads