Sponsored Ads

Urvi Mehta, she has a total of 15 years of experience in marketing and she had worked with big brands like Excelra. Urvi is a lady with vast professional experience, and the secret of her success is that she believes in continuous learning. She believes that one should keep learning new trends so that it is easy to meet the challenges.
No matter how seasoned I feel like a professional who knows the nitty grittiys of this job, shocks, disappointments and frustrations are a part of my daily job.
We at Bangalore Insider got an opportunity to talk Urvi and get her thoughts on her experience in marketing. I am sure her interview with us will be an inspiring.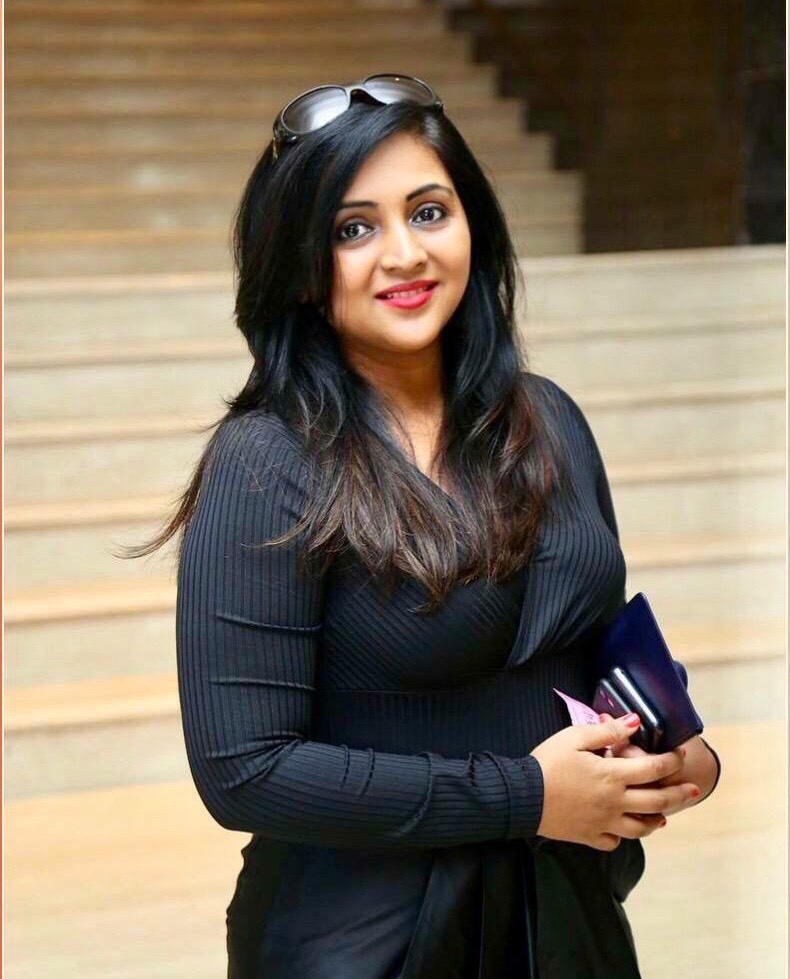 Tell us about yourself, your previous jobs/ventures? What were you doing before this?
I have over fifteen years of experience in translating business initiatives and marketing strategies to bottom-line results in sales, revenue and client growth. I ventured into the healthcare & life sciences vertical about eight years ago and have worked with some of the top names in the industry prior to joining Excelra. In the early years of my career, I worked with top brands to create ad-films. I went on to start Grey Matter Media House, a communications agency in the early 2000's.
As Head of Marketing, what are the challenges that you face in your work?
No matter how seasoned I feel as a professional who knows the nitty grittiys of this job, shocks, disappointments and frustrations are a part of my daily job.
Amongst other challenges, I face are gaps in effective communication at different levels within the organisation, keeping the team on board, engaged and motivated , performance management, securing realistic budgets, generating income from the marketing activity, keeping abreast with upcoming innovations ,trends and technologies, bureaucracy, etc etc.
What keeps you motivated to keep going? What do you like most about your work?
I have always enjoyed exploring and learning new things. My large appetite for checking out new terrains keeps me motivated and energised.
Communication is a key aspect for every area of life. My ability of being innovative and creative in communicating and putting my message across powerfully is what keeps me alive. My job enables me to articulate my thoughts into meaningful content. This is what I enjoy most.
How hard is it to have a work-life balance and how do you manage it?
With my hectic schedule giving time to my teenage son becomes a big challenge. Our weekends is what we look forward to. Friday nights are usually movie nights and Saturday is bonding over cooking or an outdoor activity.
Tell us how a day in your life looks like? Your schedule for a day right from the time you get up till you hit the bed at night.
I wake up at 6:15 am to pack my sons snack for school, drop him off to the school bus and then get an hour to myself to check any urgent emails and plan my day. Get ready and leave to work by 9 am. I start my day at work with a quick catch-up with my team to go through our plan for the day. The day is spread over with meetings, calls and reviews. I have a digital agency, a creative team and a project management team who work with all stakeholders. We make ensure that we reflect our brand value in everything we deliver. The time to head back home is usually uncertain, sometimes it is as late as 9:00 PM. On heading back we sit as a family over dinner where we discuss how our day went, spend some time catching up before we get into bed
What is the biggest misconception that people have about you? How is it different from the reality?
I really doubt if people may have any misconceptions about me. My ability to connect with people of all ages/backgrounds/cultures/ work areas is my biggest strength. I am open, honest, transparent and able to communicate effectively and I have huge respect for people giving me constructive feedback. So I am as REAL as one can be !! 🙂
Any advice to young entrepreneurs and professionals who want to take up marketing as a career option?
Be proud of your creative ability – you are in this profession just due to that.
Be a sponge for technology and innovations, so you are ahead in the game
Do not indulge to an extent you lose your identity – be sensible and strike a good work life balance.
Never feel full of the learning, keep educating yourself on a continuous mode.
Plan your professional journey – see where you want to get to and carve your way there.
Know a great startup story or want to share your own? Write to us at contact.bangaloreinsider@gmail.com and we will get back to you. For more updates follow Bangalore Insider on Facebook.
Sponsored Ads