Sponsored Ads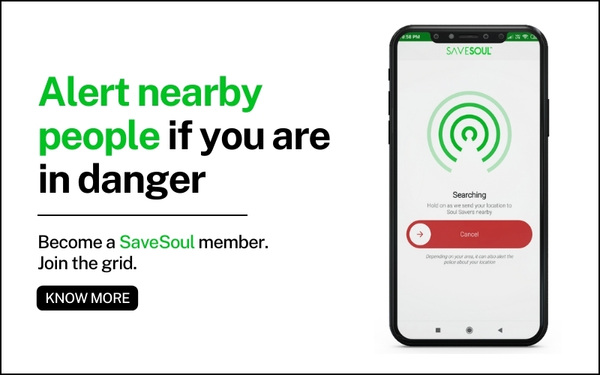 How many times have you made that plan to hit the gym in the last six months? Or for that matter how many times did you decide that you were only going to eat healthy? We bet it has happened multiple times over and over again. 
The problem doesn't lie in the planning, but in the execution of the plan, the will to work on that plan and the resources available at that moment to complete the plan. It is getting increasingly difficult for people to spend the required amount of time to get this balance of healthy food and gymming right.
And that is where Upnourish comes into the picture. Started by Kuonal, Upnourish is a Meal Replacement Product that believes in enabling people with the best resources to stay fit. We recently had a chat with Kunoul regarding his venture. Here are the excerpts of the interview.


Give a brief info about your startup?

KL –  Upnourish is India's first D2C focussed Meal Replacement Product venture enabling people with on-the-go healthy products that would help them stay fit and manage weight and related concerns.  

What made you start your startup and what problem does it solve?

KL – Growing up in cities like Delhi & Mumbai, I have always seen people live fast paced life. More often than not, people in Tier 1/2 cities seem to prioritise their careers than their health because of lack of time. With the younger generation (Millennials & Gen Z) getting more competitive and health conscious, the time they can spare for healthy calorie specific meals and gymming is only going to get more challenging. Hence, we sensed the need for consumable products that could compensate for the regular boring meals we usually consume reducing the whole time and effort in preparation and consumption. Apart from convenience, most importantly, these on-the-go meals were required to be calorie specific yet providing all the vital nutrition required for anyone to be healthy. That's exactly what we developed! 
 
Tell us about yourself, your previous jobs/ventures? What were you doing before this startup?
KL – I (Kuonal Lakhapati), started my career as a project manager at one of India's largest power utility company. Soon after joining I realised that corporate environment was not for me. After a couple of years of corporate experience, I joined Logistics Tech Startup as a co-founding member. We worked really hard in building the logistics tech Startup and went on to become India's leading company in logistics optimisation space in less than 3 years. I was primarily heading business development for the company along with wearing multiple hats as and when required for the company.
Aayushi (Co-founder), was working with British/India based nutrition consultation venture wherein she handled many HNI and celebrities clients. Post that, she began working on R&D of meal replacement products is the main brain behind the Upnourish products.

Where is your startup based? Why do you think that is the best place for you?
KL – Upnourish is headquarted in Mumbai. Mumbai being Tier-1 city and one of the most busy cities in the world, it felt relevant to be present in this city and understand consumer needs as closely as we can. It could only be possible by living through the same/similar experience. Since, we are trying to solve the problem of unhealthy living due to lack of time and convenience, Mumbai felt like the best place to be in terms of having our office.


As a startup founder, what are you paranoid about? What keeps you awake at night?
KL – Customer service/satisfaction is the most crucial element that keeps on toes. Another most important aspect is supply chain that constantly requires our attention. 

Who are your competitors and how are you better than them?


KL – To be honest, there are very few players as of yet in the meal replacement market in India. It is an emerging market as compared to the western countries wherein it is more matured as a market. However, to name a few competitors;
Herbalife
Saffolla Fittify
Oziva
Kapiva

How hard is it to have a work-life balance as a startup founder and how do you manage it?

KL – It is undeniable that it is tough to have a work-life balance being a startup founder. However, being really organised and with good focus, it is quite manageable. If the priorities are set correctly, it should get easier.


Have you raised funding? If yes, then we would like to know the details. If no then please tell us if you are looking to raise.

KL –  We haven't raised funds yet. We have managed to kickstart Upnourish using our personal savings. However, we believe we have reached the right stage to start looking out to raise funds from the right investors. 

What's the biggest misconception people have about you? Why do they have that? What's the reality?
KL – Well, the biggest misconception people have, in my opinion, is the ability to build a successful venture without coming from any Tier-1 educational institute. In general, we have seen higher credibility perception when startup founders are from Tier-1 educational institute. Whereas, I believe business acumen and right exposure and ability to fix mistakes quickly is more important and these qualities can be in people who study in Tier -1 or Non-Tier -1 educational institutes. 


What gets you excited about this company?
KL – The ability to change the way people will look at food and health given the current competitive environment gets me really excited.


Tell us how a day in your life looks like? Your schedule for a day right from the time you get up till you hit the bed at night.

KL – Well, early morning are reserved some exercise. After that, usually, I spend few minutes planning my day. Once in office, we have scheduled time slots for managing different functions of the company. We usually start our day at 10AM and call it a day at around 8 PM. Unfortunately, traveling in Mumbai takes up a couple of hours. Once, I am back home, usually I spend some time with family over dinner and reading before hitting bed.


Tell us about your team and how did you meet each other?
KL – We have a lean team however, we have picked up people primarily because of a similar vision. Just to name a few core team members;
Kuonal Lakhapati (Co-Founder) – Kuonal's main function is solve any problem or challenge that company faces. He looks after various functions like Biz Dev, Marketing, Finance, HR, Etc.
Aayushi Lakhapati (Co-Founder) – Aayushi, too manages various functions however, focuses more on Product Development, Client Management, HR, Etc.
Chiranjivee Joshi (Senior Health Coach) – We fondly call her CJ. CJ spearheads client management department. She is the one who looks after most of our customers and their requirements and is one of the most important factor in terms of client success in terms of health goal achievement.
Jaydip Sawant (Ops Manager) – Jaydip is the key guy responsible for ensuring timely deliveries of our products once customers order them online across different channels. In a nutshell, Jaydip manages the entire supply chain.
Uday More (Warehouse Execitive) – Uday has been working Upnourish since Day 1. He manages warehouse ops focusing on inventory and packaging ensuring smooth and timely deliveries of our products.
We also work with a couple outsourced agencies who handle our accounts, social media management and performance marketing. 
Author