Sponsored Ads

trip n howl is a Bangalore based startup founded by Vrushali and Satyajeet Pradhan. It is a travel app which provides all travel solutions.
Being a travel enthusiast I love to explore the best places of nature.  I had a group of travel enthusiasts and we love going on trips.
We got an opportunity to talk with Satyajeet, one of the co-founders of trip n howl and see what he has to say? I am sure his interview with us will inspire you.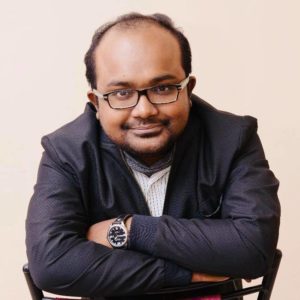 Give a brief info about your startup?
trip n howl is a state of the art social travel app to connect with nearby travellers, plan trips, share travel experiences, book travel necessities from marketplace, find nearby amenities, check out nearby attractions, a checklist for a backpack and many more. It is a one-stop travel solution.
What made you start your startup and what problem does it solve?
Being a travel enthusiast I love to explore the best places of nature.  I had a group of travel enthusiasts and we love going on trips. The major challenge, which we faced, is that there was a need of efficient travel planning tool and mostly a one-stop solution that would understand the actual expectations of travel from technology and how it would ease travellers' life.  Although there were many applications available however most are into bookings and focused on commercialization. Also using different apps for different requirements was quite a hassle and even was consuming a lot of mobile space. Also, there was a need to provide the local business with an online platform so that the travelling expenses go down. This is where we thought to build a one-stop travel solution with networking that is designed to make travel hassle-free, safer and cheaper.
Tell us about yourself, your previous jobs/ventures? What were you doing before this startup?
I am born in a middle-class family, in Balasore, a small town in Odisha. Unlike other kids, I always believed standing out of the crowd since my childhood. I was born to become an entrepreneur. I sold Gaming CD's to cyber cafe at the age of 12. My Parents always wanted me to become a software engineer.  With no business in the blood, I was aware my journey would not be that easy! Although my parents were aspiring of me to study B-Tech after 12th, however, I had different plans. I had completed my Graduation in Business Management from Oxford College, Bangalore and I have been in love with this city still. I got my first job in First Source solutions when I was in final year of my graduation. I worked for many top-notch companies like Hinduja, Airtel, Skoda, Volkswagen etc in varied roles like  Operations, Consultant, Analyst, Client Management. I was part of many startups in key roles, one being Motogo which was later acquired by the leading auto portal Carwale. Motogo was the last company I worked before I gave this idea a shape.
Where is your startup based out of? Why do you think that is the best place for you?
trip n howl is based out of Bangalore, the startup hub of the nation.  This city is the mecca of startups. It gives you all the required environment to establish your company in the global market. It is the next Silicon Valley. A strong community of engineers with global work experience, customers with great acumen, growth in capital, are turning this place as a major startup hub..
As a startup founder, what are you paranoid about? What keeps you awake at night?
I am paranoid about the release of better products with more exciting features than trip n howl and standing as my competitor. Hence my thought machine is a continuous work and every day I keep on asking myself "What's next?"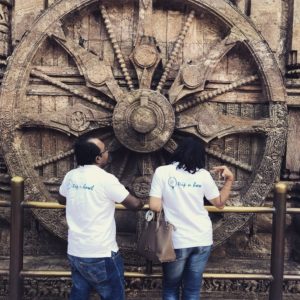 Who are your competitions and how are you better than them?
Although there are competitors like Google trips, Tripoto, Travello, Triphobo, however, trip n howl has lot of competitive advantages. Some of the key novelties of this app are
It is the only travel app which aims to bring different travel solutions under one umbrella and at fingertips.
The market place helps travellers to find and book all their travel necessities from varied agencies at one place
trip n howl brings the local travel business like Bus Booking, Car Rental, Bike Rental etc. on its platform and thus aims to reduce user's travel expense
It is the only app that measures user's travel accomplishments and thus encouraging travel.
How hard is it to have a work-life balance as a startup founder and how do you manage it?
Not easy! However, I am lucky that my wife Vrushali is my venture partner hence she understands the pressure startup brings. When we are at the dinner table, we never discuss work. I have a habit of waking up early hence I have scheduled 2 hours in the morning and 2 hours in the evening for self and my family.
Have you raised funding? If yes, then we would like to know the details. If no then please tell us if you are looking to raise.
It is bootstrapped till date. We have started looking out for investments and hope to close something soon.
What's the biggest misconception people have about you? Why do they have that? What's the reality?
Well, the biggest misconception some people have about me is I am too innocent to understand business games. I think they have this thought because of my down to earth and modest nature. However the reality is I am always happy to listen others and get an understanding about their characteristics, intelligence much better,
What gets you excited about this company?
There cannot be any particular reason to get excited about your baby. Every little good thing happening with your baby excites you! This startup is my baby and I am excited to play my role effectively in growing this up and make it stand out of the crowd.
Tell us how a day in your life looks like? Your schedule for a day right from the time you get up till you hit the bed at night.
My days are just like a timer set on a watch. I wake up at 6.30 am, work out for an hour, finish up my daily routines by 8.30am, start my business calls, plan out strategies, ideas for further evolution till 11 am. I would then head out for meeting locations directly or to office based on my schedule. After reaching office I meet the team first and discuss on my thoughts. In case there are no meetings in late evening, I leave office around 7.30 pm. Takes half an our to reach unless I am stuck in traffic, watch TV for an hour with Family, have dinner and then checks out emails before I hit to bed.
Tell us about your team and how did you meet each other?
My wife Vrushali who is a co-founder heads the Business Development wherein I am responsible for Product Planning. Strategy execution, Marketing and overall Technology. Rest of the team were already working for parent Bizydale Nets.
Know a great startup story or want to share your own? Write to us at contact.bangaloreinsider@gmail.com and we will get back to you. For more updates follow Bangalore Insider on Facebook.
Sponsored Ads