Sponsored Ads

Tornado is a Bangalore based startup founded by Satya Vyas.
Tornado is a vertically integrated B2B General Contractor that uses technology to deliver interior and construction projects in relatively shorter turnaround time, says Satya.
We at Bangalore Insider had an opportunity to have an interview with Satya. Here are the excerpts.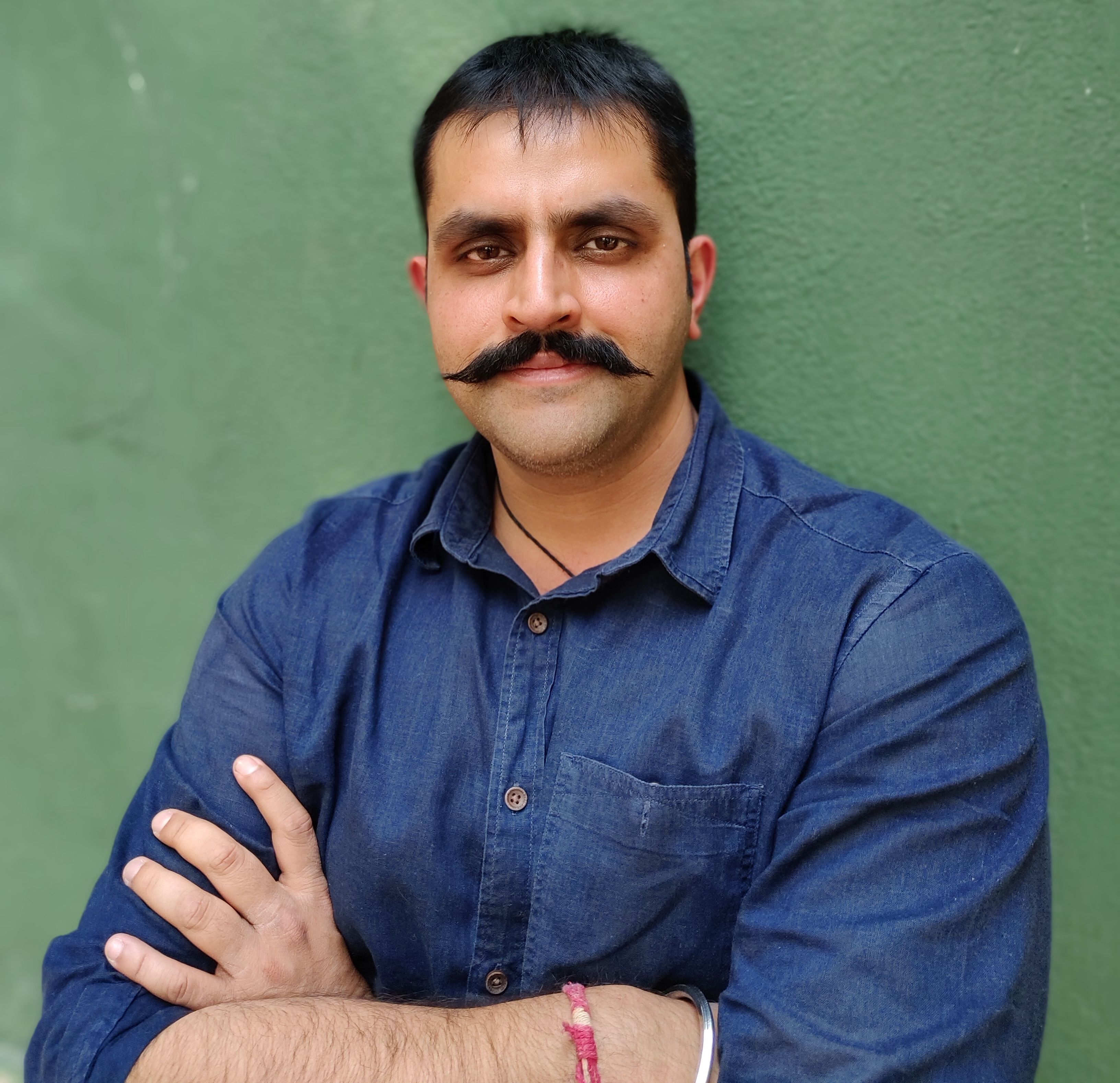 Give a brief info about your startup?
Tornado is a vertically integrated B2B General Contractor that uses technology to deliver interior and construction projects in relatively shorter turnaround time. The tech engine enables us to understand and predict the variables of input costs, material and time, thus allowing us to provide detailed quotes, economically and faster than other contractors, it also helps track and manage projects efficiently and communicate progress made on job sites, while the back-end office team helps provide support. The tech enablement has increased productivity, timely project execution and transparency resulting in great customer experience.
What made you start your startup and what problem does it solve?
The general contractor market is a completely fragmented one with a broken supply and value chain. A lot of middlemen exist in the value chain which leads to cost escalations, poor transparency of prices, delayed timelines and overall poor experience for businesses building small to mid-sized interior and construction projects. Due to the lack of involvement of technology, the industry is also fraught with a lot of inefficiencies & communication delays. Also, what struck us was that the General Contracting market is very large and there is not even a single branded national level player. Thus, we started Tornado in 2016 to be the first tech-enabled, national general contracting company focusing on interior and construction projects with faster delivery and cost-effectiveness as the core USPs.
Tell us about yourself, your previous jobs/ventures? What were you doing before this startup?
After completing my Engineering degree from IIT, Roorkee, I worked with Schlumberger Oilfield Services as an offshore Field Engineer in the Gulf region. In 2011, I returned back to India to join Chai Point as a founding team member where I developed the institutional business of the group ground up and contributed to the growth as close to 50 per cent of the top line.
Prior to co-founding Tornado along with Pukhraj Grewal in 2016, I launched a mobile application called Orobind, a technology-driven personal fitness and wellness app which got acquired by an Amazon-backed company in 2016.
Where is your startup based out of? Why do you think that is the best place for you?
We are based out of Bangalore, primarily because I am very familiar with the city and have seen the city grow in the last 8-9 years. Also, the tech talent is very easy to find here and the weather is excellent. It is also one of the fastest growing commercial real estate markets in the country so invariably most of our customers are here as well.
As a startup founder, what are you paranoid about? What keeps you awake at night?
Currently, I am focusing mostly on the organisational building and scalability aspect of our business. We have been growing at over 100% y-o-y since inception and grown from a 1BHK operation to a 7000 sq ft office, so how do we scale the team, remove inefficiencies along the way, keep growing at a rapid clip, fending off unorganised competition etc are a few things that we as an organisation are paranoid about.
Who are your competitions and how are you better than them?
As a company, we generally do not like to focus on competition, but having said that most of our competition is from unorganised players and that is becoming easier for us to crack now. We have started to get some competition from large legacy players who have been at it for the last 15-20 years. But since most of them rely on excels & don't have any proprietary tech, it is relatively easier for us to win contracts against them as they are not able to match our cost & timeline structures.
How hard is it to have a work-life balance as a startup founder and how do you manage it?
Generally speaking for a founder, there is no boundary as such between work & life. Both tend to overlap and that's okay. That's how it is supposed to be and that is what we have signed up for. But one can train themselves to handle stress & get better at time management etc. I work out regularly – that helps. Also having a good support system in the form of family also goes a long way.
Have you raised funding? If yes, then we would like to know the details. If no then please tell us if you are looking to raise.
We have raised an angel round in the form of equity and followed by a debt round sometime last year. But since we are profitable and cash flow positive that makes us less reliant on external sources of funding.
What's the biggest misconception people have about you? Why do they have that? What's the reality?
I am not really sure about that & I don't care also beyond a point about what people think about me. That actually has helped a lot.
What gets you excited about this company?
The kind of problem we are solving and the impact that it can have is huge. The role of technology is also extremely critical.
Tell us how a day in your life looks like? Your schedule for a day right from the time you get up till you hit the bed at night.
Well, the schedule is very chaotic throughout the day. With some key important things like 1:1 meetings with my direct reports to customer calls and day to day firefighting. I start my day with a little bit of reading and finish the day with a workout. Recently I have also started to incorporate listening to some podcasts in my schedule as well.
Tell us about your team and how did you meet each other?
Pukhraj and I had worked together at my previous startup and knew each other from that time. Then a few of our other college friends joined us and the team started to take shape. Our team was < 10 for a significant amount of time and then now grown to around 60 and growing. Now we hire people from all walks of life in various teams.
Know a great startup story or want to share your own? Write to us at contact.bangaloreinsider@gmail.com and we will get back to you. For more updates follow Bangalore Insider on Facebook.
Author
Sponsored Ads