Sponsored Ads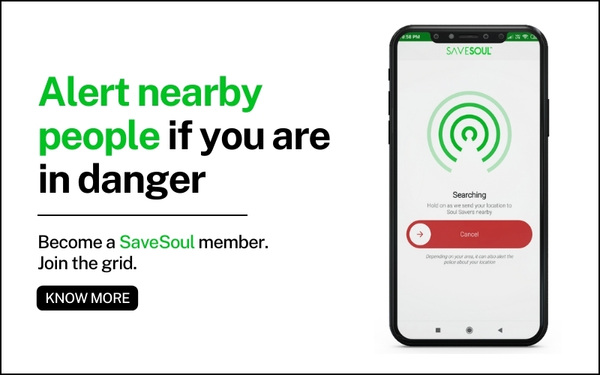 Tinder, renowned as the world's leading dating app, has unveiled fresh insights into the dating scene among Bengaluru's 18-25-year-old singles. These vibrant young adults are revolutionizing the dating experience by challenging conventional relationship ideals and defying gender stereotypes, embracing a dynamic and innovative approach to love. In the modern dating landscape, dating apps have emerged as a significant gateway for singles, and Tinder stands out as the preferred choice for 18-year-olds globally, facilitating authentic connections that mirror their individuality.
Over half (55%) of Bengaluru's young adults acknowledge that dating apps have broadened their horizons, enabling them to connect with individuals beyond their immediate social circles. This expanded reach has opened doors to a world of endless possibilities in the realm of romance. Tinder's "Future of Dating, Bengaluru Edition" delves into the contemporary dating landscape, offering fresh and enjoyable insights into how the city's youth navigate the path to romantic connections.
Bangalore Insider had the privilege of engaging in insightful conversations with Aahana Dhar, Director of Communications at Tinder India, and Nithya J Rao, a Relationship Expert. These discussions provided a unique opportunity to delve into the ever-evolving dating landscape in Bengaluru. Our interactions with Aahana and Nithya offered valuable perspectives on the changing dynamics of dating, Gen Z's innovative approach to romance, and Tinder's ongoing commitment to ensuring a safe and enriching dating experience for its users.
As Aahana puts it,
We are excited to reveal new insights about how the future of dating is shaping up in Bengaluru. This generation of young adults in Bengaluru knows exactly what they're looking for when considering someone's profile with shared interests and dating intent outweighing everything else. Whether it's finding love through a mutual taste for music or placing a strong emphasis on self-care and mental well-being, they're at the forefront of redefining modern romance. Tinder is proud to be a part of their journey, and no matter what kind of connection they are looking for, it starts here. It Starts with A Swipe.

Aahana Dhar, Director of Communications at Tinder India
Gen Z's are rewriting the dating rulebook
Nithya J Rao, a seasoned Relationship Expert, provided valuable perspectives on the shifting dynamics of dating, particularly among Gen Z. According to Nithya, this generation is rewriting the dating rulebook and embracing new dating trends that set them apart from their Millennial counterparts. Gen Z, she emphasized, exhibits a strong inclination towards exploration, often seeking unconventional date ideas that transcend the traditional coffee shop rendezvous.
Nithya's observations paint a vibrant picture of this young generation's dating preferences. For Gen Z, dating is not confined to the realm of conventional romantic dinners or movies; instead, they gravitate towards experiences that foster a deeper connection. Hiking trips, fitness classes, and other adventurous pursuits have become the norm. This shift signifies a desire for authenticity and uniqueness in dating, highlighting their pursuit of meaningful connections.
6 Dating Trends in Bengaluru from Tinder
Dating starts with ME:
Gen Z in Bengaluru is willing to be more real and more honest about their relationship with mental health and the need to prioritize it. Close to 79% young singles in Bengaluru find matches who prioritise their mental well-being more attractive. Even if many young singles are prioritizing other parts of their life, relationships are a big part of their journey to self discovery and improvement. 77% say that having a partner who values self care is critical to a happy relationship and 78% say they will never compromise on self-care practices or boundaries for a relationship. This is a cohort that's prioritizing qualities like intentionality and transparency, with self-love and personal fulfillment being a primary consideration.
AI plays Digital wingmate:
Technology continues to positively disrupt how people meet with more than half (52%) of the young singles in Bengaluru using dating apps. Technology is redundant unless it meets and satisfies a need, Gen Z tells us so. While this young generation of singles is excited about the opportunities that AI may bring, it won't be at the expense of realness. Gen Z is happy for AI to help them build out a dating profile (58%) but at the same time there's little interest in using AI to help write responses to a match on a dating app (19%). Perhaps AI's potential will be to act like a coach in helping young singles authentically highlight their unique qualities.
Music – the love language of young Bengalureans:
For young singles in Bengaluru,shared interests such as a music taste is one of the top factors that make a match more attractive. With 32% agreeing that music taste determines a partner's personality type and an equal number agreeing to using music to express their emotions and feelings to a date, Bengaluru's young singles are tuning into a unique language of love. In fact, music concerts or karaoke are few of the top picks for first date activities that young Bengalureans like to go for with a match.
Aparna Jayabal, a 22-year-old Tinder user from Bengaluru shares her story, "I'm all about meeting new people and making new friends, and that led me to my most epic Tinder date! We both had a thing for the quirkiest, most offbeat music you can find – the kind that might make some people cringe. And our first date was completely off the charts! We managed to snag tickets to a live jamming session and kicked off the night at Bob's, Bengaluru's famous restobar. From there, we hit up Souljams, where we sang our hearts out. It turned out we didn't just share a love for music; we were also into discovering new microbreweries and stuffing our faces with street food. The best part – we were totally upfront about wanting to connect as friends and it made our journey super honest and relaxed. No mixed signals, and no drama."
Commitment is not a one-size-fits-all:
Gen Z in Bengaluru know exactly what they're looking for when considering someone's profile with the most important factor being dating intent (68%). They prefer to use terminology that doesn't try to define a connection before they're ready to, or even want to – hence terms like vibing, kicking it, deep liking, and of course the word of the season – situationship – aligning more with how 18-25 year olds perceive the dating process. In fact, 43% young singles in Bengaluru pick situationships (a relationship without any pre-set agendas centered around transparency and freedom) as their current dating preference. Tinder offers young singles a world of dating possibilities and the most popular Relationship Goals for Bengalurean Tinder users on the app are 'long term relationship' and 'figuring it out'.
Inclusivity is limitless:
Gen Z is challenging long standing views of sexuality, gender and also ethnicity, culture and geographical restriction. Gen Z's rejection of traditional gender roles is validated by their dating patterns as 76% young singles in Bengaluru agree that their generation is challenging traditional gender stereotypes that were passed down from previous generations. Moreover, 54% of young Bengalureans are open to dating someone with a diverse gender, sexuality or identity and 39% singles are open to dating people from other races and cultures. With 32% of young singles in Bengaluru open to finding love in another city or making meaningful connections across borders, distance is no match for the kind of match they want to vibe with. 46% of passport users globally use Tinder's Passport but don't travel to the place they have passported to directly after, which suggests that Tinder members have a strong interest in exploring possibilities outside their immediate network. 18-25 year olds passported on average 9 times a month. (Top destinations where young singles in Bengaluru passport to added below)
Prioritising safety with fun:
In a city where love meets technology, young singles are prioritizing their personal safety while dating. Before taking the plunge into in-person dates, 49% check if their online date has a verified profile, while 46% look over their social media profiles for any red flags. Young Bengalureans are also making dating from home a whole lot simple with 31% of them scheduling a video call with their online match before meeting. The three 'must-have' safety features for young singles in Bengaluru while dating online are features that help in maintaining privacy, that help authenticate the profile of their matches and features that help promote good behavior. This blend of playful and smart-dating precautions showcases Gen Z Bengalureans approach to finding love in the digital age.
Tinder's Commitment to Safety
Aahana Dhar, Director of Communications at Tinder India, shared valuable insights into the platform's ongoing efforts to enhance user safety. Tinder has implemented measures such as detecting banned words and seeking user consent regarding message content. These steps aim to create a safer environment for all users, aligning with the evolving needs of the dating community.
Bengaluru's dating scene is evolving rapidly, and Gen Z is at the forefront, redefining the norms and seeking authentic connections through innovative means. Tinder's insights and commitment to safety reflect the app's dedication to adapting to these changing dynamics. As technology continues to shape the future of dating, Bengaluru remains an exciting hub where tradition and innovation coexist in the world of romance.
Author