Sponsored Ads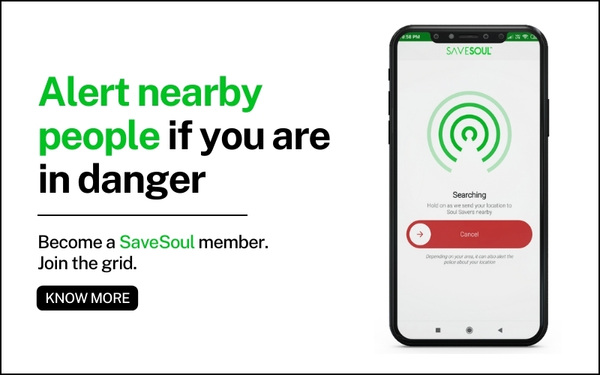 Feelings or Emotions, aren't they two sides of the same coin? A gush of feelings come in with every phase of life, from being loved, experiencing a pinch when you miss someone, a painful feeling which comes along with the void left behind, a moment of happiness when you achieve the long desired dreams to a feeling which can't be compared with any other. Every emotion has its own perspective and are accompanied by deep feelings which are sometimes complex to understand or best understood when lived by own selves? Perhaps what is this vacuum which has descended upon us? Is it for real? No one knows but wants to come out of it. As I write this, I wish to understand different faces of it, want to get driven by the emotions yet still try hard to find a silver lining in its occurrence.
Is the world coming to an end already? Or all of this is just a hoax? Because the day starts from learning about one fresh news of a dear one passing away and the nights is nothing less than a dark room full of haunting memories of them. It's really difficult to get in terms with this devastating state the world has come to. Where articles nowadays addressing people's personal views as I quote, 'There are days when I feel guilty for being able to breathe in a safe environment, overwhelmed to see a plate full of meal in front of me, of employed and being able to spend time with my family while the world is battling a horrifying pandemic'. People who are doing fine so far yet losing their loved ones feels guilty to an extend where the guilt interferes at every level of their thinking resulting not allowing them to enjoy anything. The question is – Are we as a society coming together to come out of this emotional roller-coaster?
While the world talks about being insane during these difficult times, there are endless motivational messages circulating on whatsapp groups, people are writing inspirational blogs, public speakers are spreading sense into people who are highly driven by religious practices, however no one is really discussing about dealing with this whole emotional trauma which is mostly been seen between people aged 30 & 40's.
Let's first understand if there's anything called as an emotional trauma and then stream line our focus on how to come out of it collectively. New age studies show evidently that a feeling of emotional drain-out reflects differently in different people, mostly amongst the ones more vulnerable, while it can be triggered at any given event. Now, what exactly cripples down their mental health which leads to an unimaginable emotional breakdown? Even though it is not visible it is the most commonly suffered mental state at all times, though even more so during these unprecedented times. We are amidst all natural and man-made disaster while keeping our hopes high on a better tomorrow, the list is quite long when we come down to think of the unbearable losses this virus has brought upon us: Where there are infants born without being able to latch on their mother's breast, there have been so many cases reported about young mothers losing their battle to Covid and leaving a painful void behind, parents losing their young children in front of them, unexpected deaths happening without any medical history is even more painful, people losing their jobs and unable to get a basic living for their family, toddlers who are always been looked as the nation's tomorrow haven't seen this world without a mask now and so on. So, how can one really bring some positive vibes around, which not only helps in becoming more mindful but also pulls one inner self mile away from getting mentally affected?
These are some forgotten things which can bring your inner self to peace and force you to count your blessings despite the smoke of ashes covering the cloud above us:
The Playlist: The feeling which best resonates with the most loved memories are usually found in songs, those lyrical songs by Muhammad Rafi, R.D Burman, Lata Mangeshkar touching every cord of our hearts needs to a be revisited. Simply give yourself to the moment and experience the power of music.
Windows of Hope: Clean those long dusted windows and corners of your house and open them. The fresh air brings new hope while stimulates the mind consciousness.
Meditate to be Mindful: This act of knowing and realizing every breath you take pushes you to understand self-consciousness. Lord Krishna in one of the verses from 'Bhagwat-Gita' stress on being mindful, which means live in the present moment. Even though Krishna knew what would happen in coming future, he still stayed in present moment. Mindfulness is life changing and makes a difference in quality of life. Living in present and paying more attention to the present moment can improve one's mental well-being. Hence, to get there the first step is to practice Meditation.
Books: They are often referred to one of the most loved hobbies but today it's more than just getting knowledgeable. Grab a Tinkle or your most loved Comic edition to sway into the feeling of Nostalgia. There is some good left in this world and it's worth fighting for, that good is best experienced by diving deep in the pool of emotions that I am sure of.
It's time to finally open that long forgotten recipe book from your Mother: Today is the time embrace all those little moments we have being longing to live, people who lost their parents or still are around them, try bringing back those most cherished fragrances of life by
doing simple acts, one of which is cooking your mothers recipe. Just recipe ones a week will help you feel homely, secured and loved.
The feel good Movies: On a lighter note being Indians it's in our blood to be emotionally sound, being dramatic is best known by us and no one else. At these most wanted times one of the best things we can look into is revisiting the child in us. Why I say this? Because a child is the most pure form of God, the one who lives in the moment, forgets and forgive effortlessly. So by understanding this, getting back to some childhood dramas will be a great idea, isn't it? Get your hands on the series like 'Dekh Bhai Dekh', 'Jaspal Bhatti' or 'Hum Paanch' to name a few. After all, who doesn't want to relive those childhood memories!- That extra care will go a long way: Try investing half an hour daily on your body. Groom it the way you always wanted it to be. Find your comfort in making that happen either by practicing yoga, exercising, skin care or eating healthy because our bodies needs that extra care now, more than ever.
Count your blessings: Take a piece of paper and write all the privileges, blessings, things you have during this time especially when the world is in a state of surreal.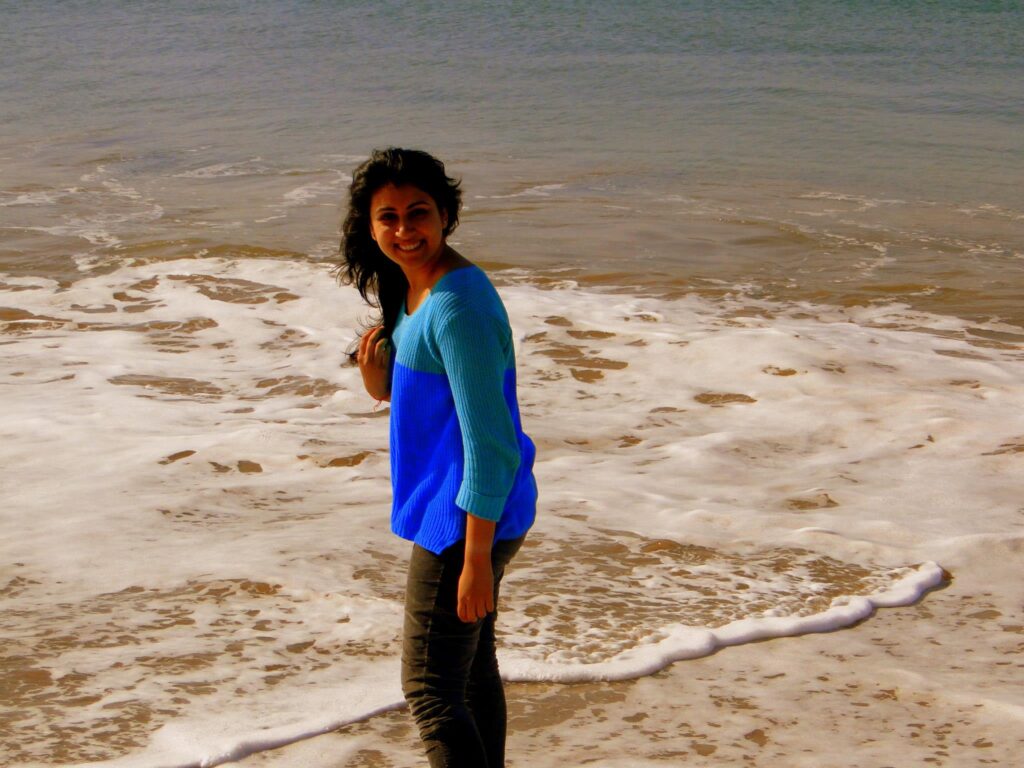 So, when the world has come to a stop and families are forced to live in the void left behind by their loved ones; the least is we can try to find beauty in all that has and is happening. This will teach us the meaning of being Mindful and help us build Resilience; to keep going without the pain and hurt but only Hope. This is what will make us strong and if we learn to sway with these times there will be that day when peace will find and embrace us. There is so much to learn from every situation in life and surrender ourselves with the highest amount of faith to come out of it one day but until then the only way out is through.
My prayers are with each one of you who has become weak in this fight against the current phase of life. Stay positive and Mindful.
Author