Sponsored Ads

Kritika, Harman, Meghna and Ankit are four founders of "The Local Ninjas", it is a Delhi based startup. The Local Ninjas helps in building brand by providing the digital marketing services to their clients.
See the term Digital sounds a lot cooler and wide in scope, but they have its own problems too when it comes to the branding identity. So, We at local ninjas not only help the brands to establish themselves on a digital platform like social media, but also helps them to boost their sales and engage with their audiences in an innovative ways, says Ankit.
We got an opportunity to talk with Ankit, the co-founder of The Local Ninjas  and see what he has to say. I am sure his interview with us will inspire you.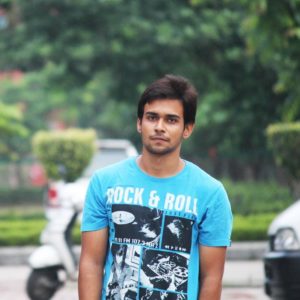 Give a brief info about your startup?
We're a bunch of marketing enthusiasts dedicated in propelling your business towards success. We cater to startups looking to build their base as well as corporate giants who are looking to maximize the opportunities brought to them with the onset of the digital world. Our services are tailored to suit your requirements with which we reserve the top spot for you in the competition.
We The Local Ninjas are adept at increasing the awareness of your brand by harnessing the right and newest digital marketing techniques, which are created especially for your business. We implement robust strategies to generate leads for your business and get you found before your competitors.
What made you start your startup and what problem does it solve?
After I have completed my bachelors in business, My dad wanted me to compete for government jobs like in Banks, etc. But I have always thought of my own business. And since the Digital marketing is booming  in India and outside, I knew that this is going to be my sector where I can establish a name for myself. And I am not alone in this venture, Three of my friends are also working with me Ms. Kritika Joshi and Mr. Harman. We all are equal partners in @TheLocalNinjas.
See the term Digital sounds a lot cooler and wide in scope, but they have its own problems too when it comes to the branding identity. So, We at local ninjas not only help the brands to establish themselves on a digital platform like social media, but also helps them to boost their sales and engage with their audiences in an innovative ways. We don't stick with one problem and one solution system. We offer many services and solutions which I feel is the way we stand different and better from our competitors.
Tell us about yourself, your previous jobs/ventures? What were you doing before this startup?
Well, I am from the city of Nawabs, Lucknow. But I came to Delhi in 2014 to complete my higher studies and then I did my masters of Journalism and mass communication From Amity University, Noida. I remember I started my professional career when I had to complete my Internship during my last semester. Then I have joined Hindustan times as an Intern for a month after that I have never stopped working and exploring this digital sector. Then, I worked with adventure365, and other digital firms, but the major breakthrough in my professional career was when I joined Scoopwhoop Media Pvt Ltd. I have learned a lot of things from them. I worked as an Intern (Designer) with them for 3 months, but the knowledge and system of how a company runs I have learnt from that organization only.
So, before this startup I was working with some digital marketing agencies and when I thought that it's time to start my own company then me and my partners left their jobs and started focusing on local ninjas.
Where is your startup based out of? Why do you think that is the best place for you?
The startup based in New Delhi as well as in Lucknow. I think both the places are good because Lucknow is one place where the corporate sector is growing and In Delhi we all know that it's a hub of corporate giants.
As a startup founder, what are you paranoid about? What keeps you awake at night?
Being a founder of a business is not easy at all. It sounds cool that you are a founder or CEO, etc. but here I will say with great power comes great responsibilities. I am paranoid about the relationship with my partners and the clients and I always try to make things perfect and balanced.
What makes me keep awake at night are my dreams not of being a celebrity kinda person, but to achieve a status when my parents see me they feel proud and I feel proud. Especially my dad, He is a chief manager and he has worked hard in his entire life to give me all those facilities which I have demanded. And Now I just want to give him everything which he deserves.
Who are your competitions and how are you better than them?
We have a lot of competitors in this market and I would say every firm who deals in digital are our competitors. I won't say we are better than them because we have just started, we are learning and we have to grow, but yes, I will definitely say that the quality of our work is not less than our competitors in the market.
How hard is it to have a work-life balance as a startup founder and how do you manage it?
Being a founder it's hard to work because you have responsibilities to fulfill but at the same time you can't skip time for your personal life. So, Somehow I manage things according to the time. Like if I am working 8-10 then I make sure rest of the time is mine for my personal life.
Have you raised funds? If yes, then we would like to know the details. If no then please tell us if you are looking to raise.
No, we haven't raised any funding yet. Right now we are looking for more work and clients and yes, we are looking to raise.
What's the biggest misconception people have about you? Why do they have that? What's the reality?
Ha-ha,  people have a bad misconception about me. They think that I am arrogant and full of attitude. But the reality is different I believe in simplicity and loves to live a simpler life rather than doing some sort of show-off to people that I am this and that…. I am just a hard working and simple guy.
What gets you excited about this company?
The most exciting thing is the vibe we have and the bonding with my partners which is fantastic. We are on a same platform.
Tell us how a day in your life looks like? Your schedule for a day right from the time you get up till you hit the bed at night.
Well  a day in my life depends on my work and schedule sometimes it's really boring, sometimes it's fun and hectic. My schedule is like since I am living alone in Delhi I have to do all things by myself only. I don't like if anyone cook for me. I clean my house and cook by myself. I am very much into fitness so I like to eat good food and healthy food only. Then I go to work and for  the whole day I like to be busy in meetings and works. But sometimes I like to play FIFA in office, which is a stress buster for me. Then in the evening after office, I like to go for my Gym session as I told you I am very much fitness enthusiast I never skip my workout. And then Again, After gym back to home sometimes I cook at night or mostly like to order food for myself. I talk with my parents and friends and then get back to sleep.
Tell us about your team and how did you meet each other?
My team is like a pro level team. We have people who are experts in multiple categories and skills. In my team there are 4 people, including me. And I met them while I was working with a company. I am glad we are partners and started well and I hope this will go long. Kritika, Harman and Meghna they are not just the partners they are the backbones of the local ninjas.
Know a great startup story or want to share your own? Write to us at contact.bangaloreinsider@gmail.com and we will get back to you. For more updates follow Bangalore Insider on Facebook.
Sponsored Ads