Sponsored Ads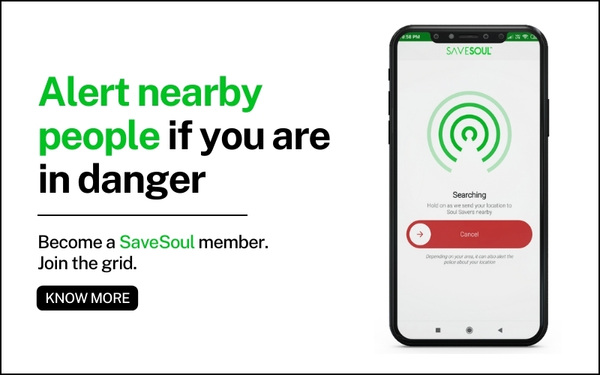 There was a brief spectacle in everyone's lives in 2020, when masses of individuals decided to forego doing or maintaining their head and facial hair, as a sign of being 'locked down' from availing services like salons, barbershops and all sorts of other experiences. It was a sign of things to come. Today, there are more grooming trends and styles one can possibly keep up with, provided one is in tune with the right barber shops. It has been said that men have a religious custom of keeping up with their barbers. And come to think of it, before the word 'personalization' became popular owing to data mining, barbers were already providing personalized services since their craft represents the very epitome of personalization.
We're living in a time of transition. Technology has always dictated the socio-economic beliefs of the past and sets a general direction for the future. We're living amidst it right now. Habits are being formed and broken. Trends and styles are being tried out in the marketplace. Founders and venture builders are looking to create as much value as possible and keep most of it for their communities. It's a new world.
Today, at Bangalore Insider, we spoke to the founder of The Lair, the gentlemen's grooming destination with value-added services to make one feel at home. There are umpteen things founders need to take care about their start-ups and ventures. More so in the personal grooming business. Below are the excerpts from our interaction.


Give a brief intro about The Lair.

The Lair is a barbershop we've created for gentlemen that comprises everything we think that makes the perfect grooming destination- right from delicious coffee to an XBOX to help you unwind while you're getting a pedicure. 
A sleek and stylish environment for you to shape your style, find your uniqueness and relax from the madness of the world. No toxicity, no trying to sell you things you might not need, just a group of people who want to do a fantastic job creating an experience you write home about. A place that not only makes you look like but also makes you feel like your best self.
What made you start your start-up and what problem does it solve?
I was in a Services Experience Marketing class at School of Hotel Administration of Cornell University when I first heard of the new-age man spas and barbershops. I couldn't stop thinking of my dad's low-key grumpiness on grooming day, and my ex-boyfriend pushing his monthly grooming to the last possible day. I spent my winter internship researching men's grooming experiences in India and the responses amazed and excited me. Grooming for men could be more than an errand, in the right atmosphere and around the right people. 
We are creating a servicescape that lets men take a break from the world while getting groomed when most of the other solutions in our market provide one from the other.



Tell us about yourself, your previous jobs/ventures? What were you doing before this start-up?

I come from a background in Finance. After getting my MBA Tech degree in Information Technology and Finance from NMIMS University, I worked as a Research Analyst in Equity Valuation at Aranca for two years. While working, I also studied and cleared the second level of CFA certification. I volunteered for Make A Difference as a teacher for two years where I taught underprivileged children the basics of English language.
When I turned 25, I started reevaluating the roadmap to my life and I realised that Finance is not my higher calling. I have wanted to be a part of the hospitality industry ever since I can remember and my retirement plan was to run a family-owned Bed & Breakfast when I retire. Keeping that dream as my north star, I enrolled into the Masters of Management in Hospitality program at Cornell University. I worked on the foundation of this barbershop under the guidance of my entrepreneurship professor, Professor Neil Tarallo.
Where is The Lair based? Why do you think that is the best place for you? Are you planning to open more outlets in India? 
The Lair Man is based out of Khar West in Mumbai. The first version was for proof of concept, and we wanted to pick a place that would give us access to the crowd that experiments with new concepts. 
Yes, we are currently in the initial phases of planning the next few stores in Mumbai. 
As a start-up founder, what are you paranoid about? What keeps you awake at night?
My biggest fear is that our customers will wake up one morning and realise that we don't know what we're doing. So my team and I go the extra mile to cover all our bases – from a technical and an experience point of view. 
It doesn't help that I am an incredibly anxious person to start with. I would hate to let down all the people in my life and all our customers that have chosen and supported us.
Who are your competitors and how are you better than them?
Our competitors are other chain and local barbershops, chain and independent salons and our customers themselves. We are very inclusive when it comes to competition haha. 
We are trying to bring the best of all operations under one roof and then make it better.
A drawback with chain establishments is that a lot of focus is placed on processes and targets which stifles the creativity of the artists.
A drawback with independent salons and barbershops is that the customer revolves around the schedule of the artist and thus there is no focus on experience for the customers.
In the absence of reliable experiences that work around the customers' schedules, customers might end up either learning how to groom themselves or how to forego certain grooming norms.
We are trying to achieve a balance so our customers have access to artists that have the space for their personal skill to thrive and for them to showcase their skills, while ensuring a standard of experience and expertise that customers can trust and rely on. 
How hard is it to have a work-life balance as a start-up founder and how do you manage it?
It took some (or a lot of) time to figure this one out. As a start-up founder, you're trying to make the best out of your limited resources so you end up taking a lot of workload yourself. And you don't complain because you are just having too much fun. 
I have hit severe burnout a couple of times, after which I started taking my after-work hours seriously. Eating dinner with my family, hanging out with my boyfriend and friends, while consciously keeping my mind off work has helped in increasing my productivity, creativity and enthusiasm about work.
It's really hard keeping away from the laptop when your to-do list is taller than you are, but the end results are so worth it. 
What's the biggest misconception people have about you? Why do they have that? What's the reality?
Most people around me don't know that I am very opinionated. I don't think most people see that because I listen. I am fairly thorough in research and weighing options, but I listen because I'm trying to find if I've missed something. 
I also realised a while ago that when discussing other's work, people aren't looking for discussions or solutions, they are mostly just enjoying the brainstorming session. I just try to take the best I can out of the conversation and churn it later myself without making a big debate out of it.
What gets you excited about this company?
This is going to sound cheesy but I'm excited by the prospect of making a customer take a deep breath and smile. The world and how it works is wild and stressful and exciting and draining and I want to create an oasis of calm for my fellow navigators.
The happiest I have been was when a customer review said "Thank you for existing". I want more and more people to experience the little world we're creating. 
Tell us how a day in your life looks like? Your schedule for a day right from the time you get up till you hit the bed at night.
I try to get to work by 8 AM to reduce the commute time and get a kick-start on the day before the rest come to work and cloud me with calls, emails, texts and meetings. I take 20 minutes to eat my breakfast while reading a book.
I start my day with making a to-do list with tasks I need to complete by day end. While making this list, I try putting my priorities in order and also treat myself as a resource. When I'm socially active, I schedule more meetings and discussions. When I'm focused, I put more items that require quiet research. And when I'm tired, I put more time consuming but mindless jobs on the list. I start cracking down on the list one by one, while adding items as they come in the day. My productivity metric is the number of check marks on the list.
I head home by 5 PM while singing tunes in my car, and get a quick workout three times a week. The workout is followed by some follow-up emails and calls to clear the way for the freelancers I work with. I end the day with a quick dinner with my parents and hanging out with my boyfriend chatting or vegging out while watching Netflix. I'm in bed by 11 PM and asleep by midnight.
Tell us about your team and how did you meet each other?
Apart from the barbers and therapists working at The Lair Man, our team mostly consists of freelancers for some departments like graphic design, social media marketing, PR, influencer marketing and the like. Most of the reliable partners I have found have been through references, not without going through our set of misfits haha.
Author