Sponsored Ads

"All glory comes from daring to take the first step to make a change towards the better"
From the proposed Big Bang Theory, developed in a bid to explain the origin of the known universe to our ever-present quest to find happiness and peace of mind by enhancing our individual productivity and knowledge by learning about one's own mind to cultivate good habits, humanity has come a long way, on a course that fills people with different emotions as they position themselves to take maximum advantage of the opportunities created by a new way of living, working and earning.
This a huge task.
One that requires individuals to one, understand the intricacies of the systems that govern their professional lives to make a living for themselves and two, understand the intricacies of their own minds to evolve into the best versions of themselves from a quality of life point of view.
We need the best people to guide us to these ideals.
Bangalore Insider recently got in touch with Ms. Saloni Suri, the founder of "The Coach", a company that uses the principles of neuroscience to help individuals and organizations realise their true potential by teaching techniques to internalize the success principles of life in one's mindset to create a winner's mindset to be proactive instead of reactive, at the peak of one's productivity and focus on growing one's intellectual capabilities.
Founder: Saloni Suri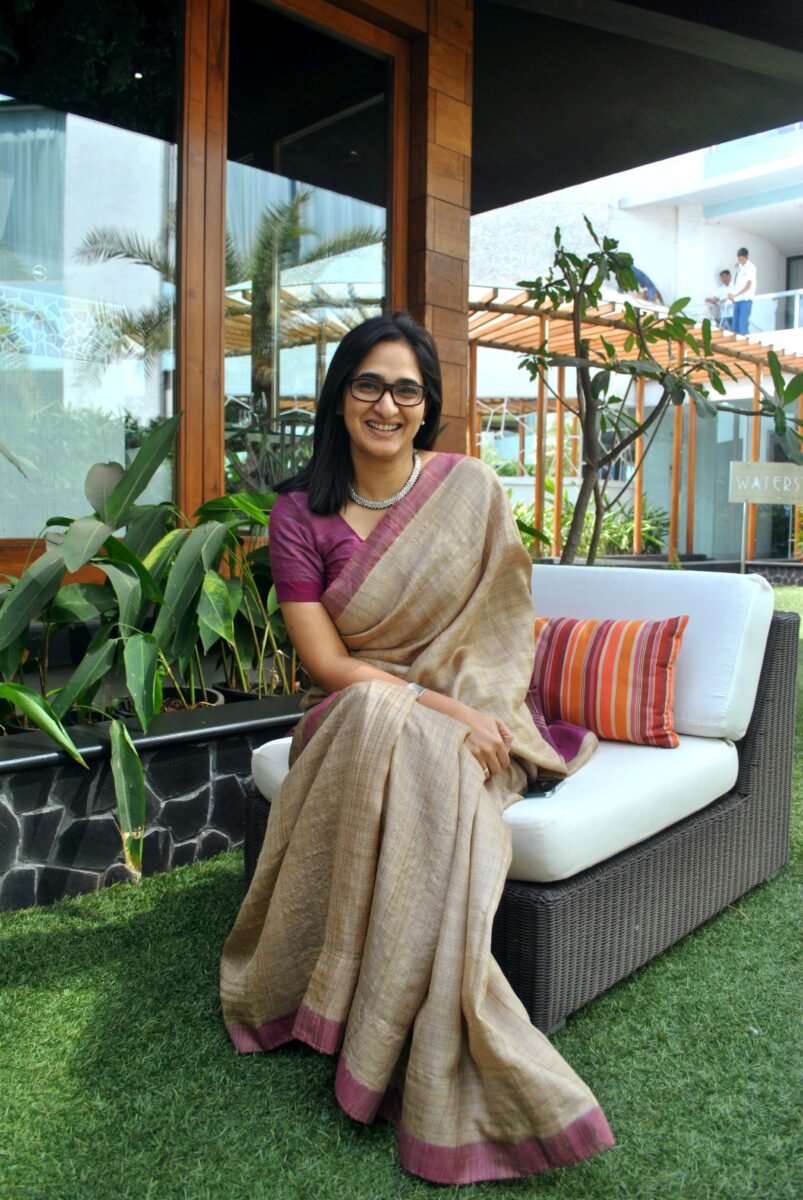 Give a brief info about your startup?
The Coach was founded in 2017 with a clear and definitive purpose.
To promise and deliver a transformational inward experience to a leader or emerging leader.
Use principles of neuroscience to help the individual/s understand the language of the most critical muscle in our body – The Brain
Teach techniques that work in consonance with the way the brain is designed to receive data from the outer world.
Focus on building communication skills among leaders – as 85% of our success in the business and personal world is determined by our ability to communicate with self and others.
Encourage organizations to develop a mindset shift that offers opportunities to embrace change in the current VUCA environment that we live and work in.
What made you start your startup and what problem does it solve?
I was familiar with the success principles of life, and had used them to build my professional career for the last 25 years. It was time to give back and share.
Having worked with professionals across the globe, the common thread of pain that I saw in all the challenges people faced to manage self and relationships with peers, bosses, clients/customers. These issues run deep, cause stress and have negative effects on mental and physical health.  When one learns the laws that govern our outcomes in life, we become better equipped to manage situations, events, circumstances and people with ease and comfort.
I teach the principles of neuroscience that help individuals take- action towards desired outcomes and develop a growth mind-set that helps them create, innovate and be agile in their professional and personal workspaces.
The world around us is evolving, changing and growing at a very rapid pace, we have to update our minds as well to keep pace. I specialize in "rewiring the brain".
Tell us about yourself, your previous jobs/ventures? What were you doing before this startup?
I am an executive leadership coach, trainer and author. Having been a communication professional with a rich bank of experience spanning 25 years, my leadership training sessions equip participants with enhanced narrative skills that they can actively use in their professional and personal lives.
Previously, I have worked in international markets and in India as a journalist, business communications consultant, trainer and researcher. I started my career in 1993 in India, I worked at the Indian Institute of Public Administration in Delhi as a researcher and co-authored a book "People & Protected Areas: Towards Participatory Conservation in India". Subsequently, I spent 11 years of my working life overseas in Oman, UAE & USA where I worked as a journalist with reputed publications such as Gulf News & Times of Oman. In Oman I was head of Asdaa Burson Marsteller. Returning to India in 2009, I worked with Perfect Relations, where I led Business Development and was the Chief Talent Mentor until 2015.
Currently, I am a visiting faculty at Xavier's Institute of Communications, where I have been teaching "Business Communications". In addition, I have been the communications consultant in India for the Rolex Awards for Enterprise @ the Rolex Institute since 2015. I have authored a book in 2018, "How JEA Kills JIA – Judgements, Expectations and Assumptions can kill the heart".
I have led brand messaging, key spokesperson training and leadership coaching training workshops for clients across geographies. Namely: Ambit, Bank Muscat, BillerudKorsnäs, Clariant, HDFC Bank, Lodha Capital Markets, Majid al Futtaim, Motorola, Schbang, SoCheers, Thomas Cook, Tara Jewels, The Wave Muscat, Tourism Australia, Orbit, Rolex Awards For Enterprise to name a few.
Where is your startup based out of? Why do you think that is the best place for you?
Mumbai. The world today operates out of a screen, a geographical location has little to do with your success. Any place that is home for you is a good place to be in. Mumbai is home for me.
As a startup founder, what are you paranoid about? What keeps you awake at night?
I have a very peaceful sleep as I am finally living a meaningful life as I have found my purpose, and I spend my days doing what I love. I received this gift at the age of 48yrs, the rest of my professional life will now be devoted in the service of humanity and that thought helps me to sleep very well at night.
Who are your competitions and how are you better than them?
There is an abundance in the universe and enough work for all to prosper and create products and services that can uplift the life of others.
When we operate from a mind-set of competition and comparison, we limit our potential. These two C's are not a part of my life.
How hard is it to have a work-life balance as a startup founder and how do you manage it?
When you are a master of your own time, you have the privilege to make choices that guide you in the direction in which you wish to take your life. The first two years were tough. Persistence, resilience, belief in myself and my work, helped me to stay focused on my goals. Being married to a supportive spouse who is also my guide had a huge role to play in the first 2 years. My close friends also believed in me and encouraged me to stay with it. One strong action step ahead every day has been my mantra.
Have you raised funding? If yes, then we would like to know the details. If no then please tell us if you are looking to raise.
No, I am not looking to raise funding
What's the biggest misconception people have about you? Why do they have that? What's the reality?
I am not aware of any misconception that people have of me.
What gets you excited about this company?
Every time I walk into a training session, it hits me, that I have another opportunity to create space for people to realize their potential and live purposeful lives, just this thought puts me on cloud nine. When I receive a message that says, "Saloni you will not believe what happened to me today" I know they have unlocked their potential and allowed their inner wisdom to guide them towards living a life of peace and abundance. For me this is a big privilege and I am truly grateful that I can help leaders and emerging leaders experience their own genius.
Tell us how a day in your life looks like? Your schedule for a day right from the time you get up till you hit the bed at night.
It starts at 5:00 am with the first hour being devoted to creating and programming my mind for the day ahead. Short term goals and long-term goals are repeated on a daily basis in a diary. Followed by meditation and an hour long walk during which I listen to audio books by self-development masters and I also use this time to catch up on the latest research in Neuroscience. The walking university helps me to stay updated and ensures that my learning continues. An early dinner and bedtime by 10:00 pm are followed religiously. The day is filled with 1:1 coaching sessions and family time.
On days I have a leadership training session, it's a packed day and ends by 6:30 pm.
When I am on travel for my workshops, Surya namaskar and meditation are practiced in hotel rooms.
Tell us about your team and how did you meet each other?
I am a one-woman army right now.
Know a great startup story or want to share your own? Write to us at contact.bangaloreinsider@gmail.com and we will get back to you. For more updates follow Bangalore Insider on Facebook.
Author
Sponsored Ads