Sponsored Ads

Tapontips Online Pvt Ltd is a Bangalore based startup. Rajender Kumar and Manu Saxena are two co-founders of the company. This company is started with the vision to provide best home-based services. They are customer-oriented and yet professional service providers.
In the words of Rajendra, "Entrepreneurial journey is not easy, and it requires sacrifices. I have to spend a lot of time building the product and moving forward the business. I could spend very little time with my friends/family being on an entrepreneurial journey."
We got an opportunity to talk with Rajendra, one of the co-founders of the Tapontios online. And I am sure; his startup story will inspire you. Look at the journey of Rajendra from stretch till here, how difficult was for him to find a co-founder and keep his dream alive to start his own business. See how he was motivated by his wife when he had lost a hope from this venture?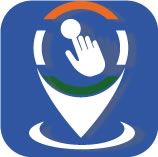 Give a brief info about your startup?
TapOnTips Online Pvt Ltd. Tap means tap of services. Tips mean fingertips. The vision is to provide the nearby services on the fingertips, i.e. Services on your tips.
What made you start your startup and what problem does it solve?
Despite the multiple vendors for providing home services still residents keep asking for the services available from the nearby. So we thought why not we advertise the nearest available service providers in real time like OLA/UBER. This was the spark which made to start TapOn.
Followings are problems solved 
Problem for service providers to advertise their services/offering in real time and based on their locations and with reasonable cost,
The problem of availing the reliable Hyper-local services instantly from nearby.
The problem of availing services which are availed once my neighbour based on the neighbor's rating.
The problem for the customer to rate (in terms of experience, punctuality, behaviour, price), so that the next user can choose base on the neighbour feedback.
Tell us about yourself, your previous jobs/ventures? What were you doing before this startup?
I am from the middle background where my parents did their best in bringing us up. My father is a businessman and mother is a housewife. We were given best clothes, education and living standards. I did my schooling at Gita Niketan Residential School, Kurukshetra, Haryana and graduated from NIT Surathkal. I used to be the average student and tried hard to achieve what I wanted. From my childhood, I was taught that my target is to get a good job and once achieved will settle the life. But I always have a dream to be a big businessman.
After graduation from NIT Surathkal, I got placed in Freescale Semiconductor. I have experience of 13+ in electronics hardware domain from various companies such as Freescale, Synopsys, Mentor, Broadcom, Cisco, AMD, Intel. Being from the business family the spark to do the business was always there. I generally use to discuss the ideas with my friends/Colleagues and always look for new ideas. With graduation from electronics background I thought of some ideas in that domain like automating test environment, Self-Checkout Cart etc. but did not find much support from the friends/ family. I also thought of the online cab aggregation with one of my friend who was in the software domain. But that too did not materialize. Around 2015 I got many ideas like home-made food, geo-location based medicines, Renting anything in the nearby vicinity, Advertisement for brick mortar store in the nearby locality. For every idea, we needed a geolocation-based app for which neither my close friends nor I had no expertise. Finally, I decided to plunge into app learning.
Now the application had been developed, and I had found the co-founder Manu, The challenge was how to get the user on the platform. Then that time demonetization was going on, and people were facing problems getting money availability in the ATM. So Manu suggested to mould the app for showing the cash availability in the ATM. We made the changes and published the app. Also, we tried contacting the Banks to use the app (free of cost) for updating the cash status in the ATM. But could not get much traction.
We were brainstorming as for how to get the user when an idea to find a cook in the nearby area struck to us. As finding a cook in nearby vicinity is not easy. So finally we decided to move on to geo-location based cooks in real time. Slowly we included all kind of services (plumbing, electrical, tuition, coaching, dancing, mechanics etc.).
This is how the TapOn – Get any home service anytime anywhere Came into existence
Where is your startup based out of? Why do you think that is the best place for you?
To start with, we have targeted the Bangalore city. But our venture is a country based wherein services will be advertised in real time in any Geo locality.
As Bangalore has the highest number of migrants, the TapOn will be best utilized when a new person in the city is in need of the home services from the neighbourhood.
As a startup founder, what are you paranoid about? What keeps you awake at night?
As a founder, I am paranoid about the rejection by the investor panel. But I think it is natural as a feeling of rejection is bad for everyone. What matters at the end is Standing and fighting again after rejection.
Regarding waking up at night, I try to have a sound sleep. Sometimes my son wakes me up in the night.
Who are your competitions and how are you better than them?
HouseJoy, UrbanClap. Both the companies have a close tie-up with vendors. As a result, the cost of the service goes up.
TapOn:
–Open platform where customers and service providers can connect them and negotiate for the price.
–As the service provider is nearby the service charge would be less as compared to the vendors coming from far off the place.
–Customers can give the ratings for the service so that the neighbour can choose the service based on the ratings.
–No appointment problem. Just tap, talk and get the work done.
–3 click service booking where the customer will get the company certified professionals.
How hard is it to have a work-life balance as a startup founder and how do you manage it?
Entrepreneurial journey is not easy, and it requires sacrifices. I have to spend a lot of time building the product and moving forward the business. I could spend very little time with my friends/family being on an entrepreneurial journey.
Fortunately, my other half is very cooperative. She understands the difficulties/problem in upbringing a startup, so she takes care of the kids and family and also keeps me motivated when I am down.
Have you raised funding? If yes, then we would like to know the details. If no, then please tell us if you are looking to raise.
Till now we are bootstrapped and self-funded. Seeing the last 3-4 months status, we
need to spend heavily on marketing for user acquisition. So we are looking for funding for our startup Tapontips Online Pvt. Ltd.
What is the most important priority for this company?
The most important priority is to have the Open and reliable platform where customers and service providers can connect directly without any mediator. The customers get the quality service from the neighbourhood in need of time and service provider gets the best price for their offered services without getting a feeling of exploitation by the company.
How do you think this might evolve over the coming months?
Firstly we are planning to spread across Bangalore catering to all kind of customer service needs. Also, we started in another part of the country for building service providers data on our platform. Next 2 years we want to focus on Bangalore for getting more customers who will be using services from approx. 1500 service providers available on our platform. Also, meanwhile we will be building our service provider database for another part of the country
Next 5 years we should be present in all metro cities and top-tier cities adjoining metros.
What's the biggest misconception people have about you? Why do they have that? What's the reality?
As my entrepreneurial journey just started, I doubt if people have any so far. But as an employee of the company, my colleagues might feel I am rude to my seniors. This is because I inform upfront if the assigned task is doable or not in a given time span. In reality, I think everyone has to be like that where the proper work/time estimation is given to the management which helps them meet deadlines.
What gets you excited about this company?
The moment when some customer telling the other customer (need of service) that "why worry, just tapon to fulfil all your service needs instantly from nearby."
Tell us how a day in your life looks like? Your schedule for a day right from the time you get up till you hit the bed at night.
I wake up at 6:15 AM . After morning walk I used to spend time in developing/fixing the TapOn platform. As I still continuing my job, I would dedicate my time (10:00 till 7:00 PM) strictly for the office work. During this time my other team members take care of the business. In the evening I used to have some time for the startup and rest of the time I prefer to spend with family. Around 11:00 PM I go to bed to have a nice sleep.
Tell us about your team and how did you meet each other?
Finding a co-founder was toughest so far. I shared my idea with school friends, college friends and colleagues and wanted co-founder to be part of my journey. Few joined and left when the platform required to be developed. Then one of my colleague ("B") joined me (Mar-2016) who is technically very good in IOS. Still, we were feeling some gap as we both were lagging the marketing skills. So we both decided to find one more co-founder who could take care of the marketing for the TapOnTips. Luckily we found one ("C") from my neighbourhood. But good luck did not last long as the IOS cofounder ("B") left because of personal reason (June 2016). That time The TapOn application was 60% complete on android platform and 40% on IOS. We (me and "B") decided to continue on the journey. But worse was yet to come when things did not settle well between me and "C" and we had to depart on our ways(sep,2016). I was very much disheartened and demotivated. But I still continued because my better half kept motivating me to fulfil my dreams. My co-founder hunting started again. I searched various online portals, websites, Facebook for co-founder but no results. Then one day I discussed my marketing requirement with my senior colleague Manu Saxena (He was among the first ones who joined and left me at the start of this journey) .This time (Oct-2016)  he showed interest and sound more promising, committed to taking the tapontips to the next level.
Then with the help of Manu (Co-Founder) and then Balram (first team member) helped me in building a good team.
Rajender Kumar (Director and Founder ): E&C graduate from NIT, SURATHKAL, KARNATAKA.
Manu Saxena (Director and Co-Founder) E&C graduate from IIT KANPUR.
Balram Das (Marketing Head). A painter by profession. He is responsible for field marketing, monitoring the service quality and training the service providers.
Vibhuti Das (Marketing) Security man by profession.He is assisting the Balram in field marketing.
Khageswar Sahani (Digital marketing) Network engineer by profession.
Know a great startup story or want to share your own? Write to us at contact.bangaloreinsider@gmail.com and we will get back to you. For more updates follow Bangalore Insider on Facebook
Sponsored Ads