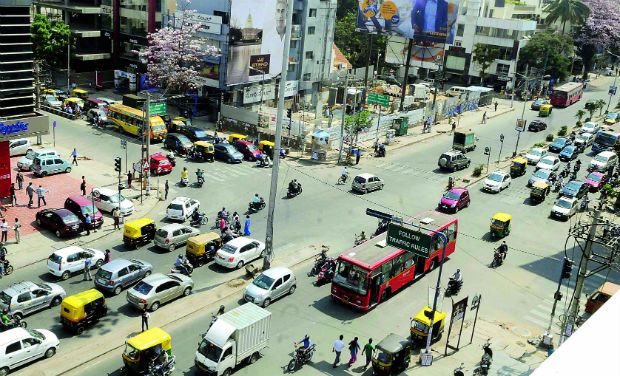 It is the signal that everyone curses but can't afford to avoid. Legend has it that sometimes the traffic pileup used to last as long as four to five hours. Anyone who works in Domlur and has his home in Silk Board or that side of town, this signal is the ultimate test of patience (apart from the other legendary signal of course – Silk Board). Managers used to send candidates on a round of sony world signal as an interview test instead of the less dreaded stress round. I can go on an on about the legend of the Sony World Signal.
But finally, the people of Bangalore will have some relief. The Govt has approved the plan to construct a flyover between Sony World Signal and Kendriya Sadan Junction. The 2.4-km elevated corridor is expected to ease traffic flow between Domlur flyover on Inner Ring Road and Kendriya Sadan junction in Koramangala.
As a mark of respect to the legendary Sony World Signal traffic problem, lets share this article and etch it in the books of history forever.