Sponsored Ads

SoGoSurvey is a USA based company having offices in Mumbai, India and UAE. It is a company founded by Mr. Farooqui.
There were a lot of players in the survey industry, both big and small, but none of them were really focused on making a powerful tool with advanced features and amazing UI available at a price point that suited small, medium, and enterprise businesses, says Farooqui.
We at Bangalore Insider had an opportunity to have an interview with Farooqui. Here are the excerpts.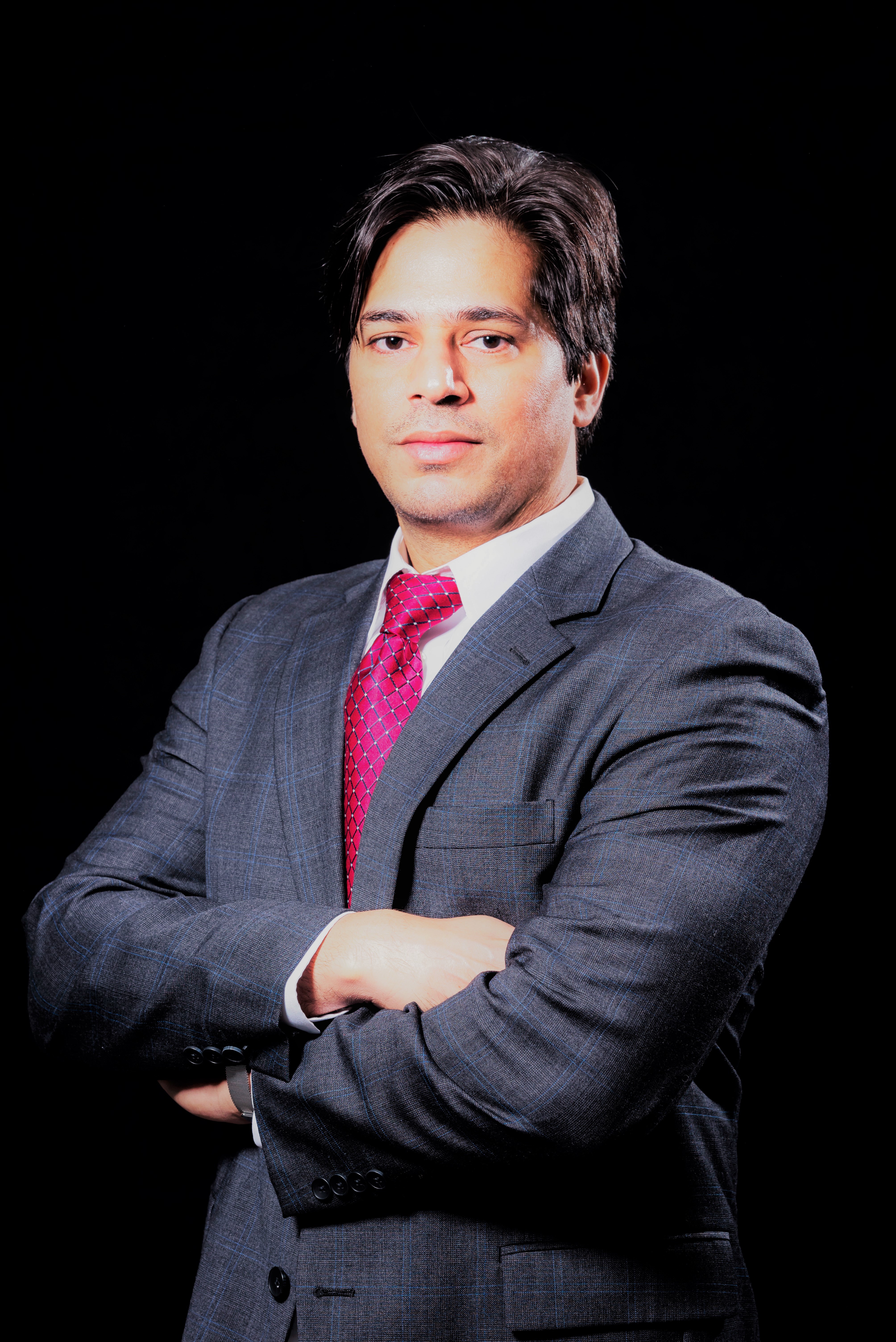 Give a brief info about your company?
SoGoSurvey is a company that we operate out of USA and India. It is a Software as a Service (SaaS) company that provides an online tool to create surveys for collecting feedback from a group that you would like to study.
For example; If you want to know how happy your employees are working in your company you can conduct a survey to gather feedback or if you want to understand whether your customer satisfaction rate is high or low. SoGoSurvey makes it easy for companies to engage with their employees or customers. The platform analyzes the collected data which helps you to gather insights and understand the audience's thought process to make decisions. SoGoSurvey's survey platform aids in taking corrective actions to improve the functioning of the user.
What made you start your company and what problems does it solve?
Today employees, customers, and people, in general, have lots of choices, but if they are not measured according to their needs and wants then you would not be in a position to offer exactly what they want and that can lead to disappointment or even lose them.
For example, earlier employers neglected the job satisfaction of their employees because the general thinking was that the employee should be happy to have a job in the first place. But in the modern day, things have been changing and in the last 10 years, things have just turned around 180 degrees. Now consumers have a choice of products – cars that can be purchased and delivered within a day, variety of electronics and appliances to make your life easy. With so many choices it's hard to figure out which one to buy. In every category of product, there are so many alternatives available to the consumer and companies need to ensure total customer satisfaction or risk losing many customers due to negative publicity on social media and other avenues. Hence, we saw a serious need to help companies with customer satisfaction, employee satisfaction, and other related areas. We came up with the idea of measuring satisfaction using online software and thus SoGoSurvey was formed.
Tell us about yourself, your previous jobs/ventures? What were you doing before you started this company?
I was born and brought up in Mumbai. I have a Bachelor's degree in Mechanical Engineering from Mumbai University and started my career in Mahindra & Mahindra. I was always attracted to the technology field so I decided to go for my further education to USA. I completed my Masters in Computer Science from the State University of New York and immediately got my first job with Oracle e-Travel. In my last job, I also served as Director of Engineering in Amadeus e-Travel. In 2006, I founded a company with my brother called K12 Insight which caters to schools in the USA and eventually 2012-2013 timeframe we started SoGoSurvey to cater to the corporate world.
Where is your company based out of? Why do you think that is the best place for you?
SoGoSurvey is headquartered in Herndon, Virginia USA and has its operations in Mumbai and UAE. Herndon is one of the best places on earth to do business. I like the east coast in USA because that's where I went to college and have family there so it was a natural choice. We have an amazing office there and It's also easier to find good tech resources on the east coast compared to the west. The weather is nice and not as extreme as Boston or upstate New York. It is also great that Herndon, Virginia is just 30 mins away from the capital of the country which makes it a perfect location.
In India, we have our office in Mumbai and the product development team operates from there. Since I grew up in Mumbai and the fact that it is one of the best cities for IT, it was an obvious choice.
As a startup founder, what are you paranoid about? What keeps you awake at night?
This is specifically true for a Software as a Service (SaaS) business. We make our servers available 24×7 365 days of the year. I am always worried if the servers are up and running and performing to its full strength. We promise 99.99% uptime and that gives very little time to be down so it's really important to never let that happen. Retention is also one of the biggest challenges in the tech industry and the thought of losing good employees and receiving resignation letters is troublesome as talent is hard to find but the good talent is even harder.
Who are your competitions and how are you better than them?
There were a lot of players in the survey industry, both big and small, but none of them were really focused on making a powerful tool with advanced features and amazing UI available at a price point that suited small, medium, and enterprise businesses.
We saw that many users were concerned about security, and there is nothing more important when you are collecting data. As a result, we built with a focus on security from the very beginning. We designed a platform that can compete on both power and value. Our USP is to offer a really powerful, highly user-friendly online survey software at a super-low cost. We saw a need for a tool that would be high quality but for a low cost and that's not all.
As far as features are concerned, here are some of the top differentiating features of SoGoSurvey that set us apart from the competition.
How hard is it to have a work-life balance as a startup founder and how do you manage it?
It is not really hard, I live 5 minutes' drive from office and I feel if you keep your home to work commute to minimum it helps in balancing your work and personal life. I work 6 days a week and Sundays are strictly for family and I switch off from all digital devices unless there is an emergency.
Have you raised funding? If yes, then we would like to know the details. If no then please tell us if you are looking to raise.
SoGoSurvey has been funded by family and some very close friends. The total investment in the company is about 2 million USD. There hasn't occurred a need for extra funding after the initial angel round as SoGoSurvey started to get good revenue by the second year of operations. However, to fuel faster growth to the next level, they may consider VC investments in future. The idea is to take funding from a VC who along with money brings expertise and experience to the company.
What's the biggest misconception people have about you? Why do they have that? What's the reality?
People who do not know me or have not worked with me closely feel that I am a tough boss who drives his employees hard to achieve their goals but, those who work closely with me know that although I like deadlines and targets met I am compassionate and caring about my employees and want them to have a decent work-life balance. I make sure that my employees don't burn out and they are happy with their jobs.
What gets you excited about this company?
We started late in this business as there were already some established players but with our hard work, passion and focus we are able to bring SoGoSurvey in the top 3 in the world which is a big achievement. The brand is strong and very well recognized. It is time to grow the brand and revenue as there are a lot of opportunities for expansion. In fact, one of our competitors recently got acquired for 8 billion dollars (INR 56,000 crores) and within a couple of years, we aim to look at a valuation of a billion dollars or more.
Tell us how a day in your life looks like? Your schedule for a day right from the time you get up till you hit the bed at night.
Life in 2019 is pretty good. There is a fair balance between work-personal life. When we started out in 2013, life was challenging and we worked round the clock but since the company has grown, work has been well co-ordinated between me and my leadership team. This also gives me the advantage of having a fairly robust work-life. Typically, my day starts with exercise and having breakfast with my family. I catch up on my emails to check if everything was in control and there were no incidents while we were asleep. Given the fact that our company is a 24×7 Software as a Service (SaaS) business model, it's extremely important to ensure that everything works smoothly.
At the office, there are consecutive meetings to discuss the ongoing team projects and address issues if there are any. I spend around 8-10 hours in the office and then work from home for a few hours. To be honest, if you enjoy and have a passion for your work, it doesn't really feel that long.
Tell us about your team and how did you meet each other?
I founded SoGoSurvey along with my elder brother, Suhail Farooqui. Together we bring expertise as well as experience to the table having previously founded K12 Insight, which offers cloud-based solutions to enhance communication between educators and community members, and MouthShut.com, which is India's most successful consumer review site, considered a pioneer of the internet revolution in India.
Know a great startup story or want to share your own? Write to us at contact.bangaloreinsider@gmail.com and we will get back to you. For more updates follow Bangalore Insider on Facebook.
Author
Sponsored Ads