Sponsored Ads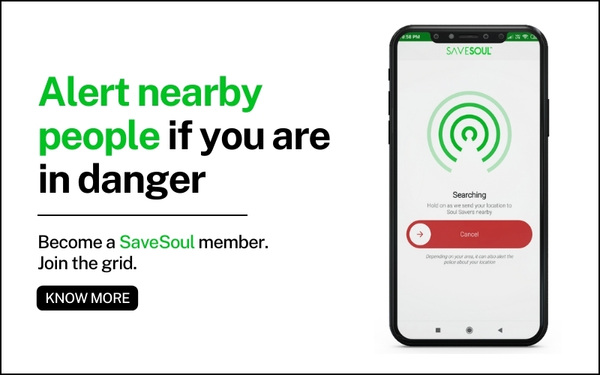 SMVA Consultants is a Kolkata based startup founded by Gaurav Agarwal. Now they are open for their partnerships across India.
"We provide the services relating to recruitments, training and statutory compliances. Have successfully served 550+ corporates across 15+ countries", says Gaurav. 
We got an opportunity to talk with Gaurav, one of the founders of SMVA Consultants and Let's look at his journey as an entrepreneur and see how he is working hard to achieve his dreams. I am sure his story will inspire you.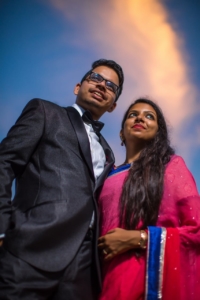 Give a brief info about your startup?
SMVA Consultants is working on "Recruit train and retain" model. We provide the services relating to recruitments, training and statutory compliances. Have successfully served 550+ corporates across 15+ countries.
 What made you start your startup and what problem does it solve?
After I completed my Professional degree – Chartered Accountancy along with Bachelors of Commerce(from St Xaviers College, Kolkata)and was doing an audit in Unilever South Africa(ULSA, Durban), I realized that Right team is the core of every business unit, Hence for a continuous Growth it's important to rightly Recruit, Train and Retain manpower, therefore we jumped into HR and training domain.
 Tell us about yourself, your previous jobs/ventures? What were you doing before this startup?
I'm a commerce student (completed B.COM from St.Xaviers College and Cleared Chartered Accountancy course). I'v remained in the top 3 throughout school and college. Before the startup, I had a brief stint in the Private Limited Manufacturing company and also Global MNC as a CA-Management Consultant.
 Where is your startup based out of? Why do you think that is the best place for you?
Our startup is based out of Kolkata.
Now we are engaging in valuable partnerships across India. We are already having a team in Delhi, Mumbai, Bangalore.
Kolkata is the place where I'm born and brought up. I understand the place and demographics. Also had been fortunate enough to find a like-minded team members who work with full efforts to make possible the Group vision is achieved.
As a startup founder, what are you paranoid about? What keeps you awake at night?
One thing which keeps me awake at night is deliveries. As we are in the service industry, I'm always paranoid of losing clients in case we fail to deliver. Touchwood, the clients who worked with SMVA since day 1, are still our clients.
 Who are your competitions and how are you better than them?
It might sound very cliche, but We don't compete with any one than ourselves. The industry being a 50,000 crore evergrowing industry is having the immense scope of quality players. Hence we continously try to find a way to serve our clients better. Why we stand out in the market is only because of our transparency, hard work  and quality.
How hard is it to have a work life balance as a startup founder and how do you manage it?
Its easy for me as my better half is also engaged in the Consultancy and loves her part. Plus I love my part of placing candidates, talking to people, providing them management consultancy, training candidates.
Have you raised funding? If yes, then we would like to know the details. If no then please tell us if you are looking to raise.
The consultancy was started with funds from family and friends. Since December 2017, we have started rolling out franchisees:
What's the biggest misconception people have about you? Why do they have that? What's the reality?
The biggest misconception people have about us is that our services are costly. The reality is bang opposite. "Time is money" and if we loose time in finding the right team or on the contrary if the team is not well trained and not optimally efficient, then we loose both time and cost as a company .Hence the smartest decision any management can make is to build a right team through Professional Help.
What gets you excited about this company?
Seeing people happy after we place them somewhere.I remember the time when a candidate visited our office looking for me just to thank me, as I placed him in his native place. This candidate was working in Delhi and his ailing mother was in Murshidabad(West Bengal), So when we placed him in Kolkata, he was extremely happy, as he got a chance to take care of his mother every weekends.
Tell us how a day in your life looks like? Your schedule for a day right from the time you get up till you hit the bed at night.
The routine is very normal and well managed. It starts with morning walk and exercise. We start the office at 10. The office kicks off with deciding on the priorities for the day for each team member, talking to the Premium clients, taking care of daily finances with an overview where we are progressing.Since we are also in other activities (SMVA traders–Export and Import), a part also goes to the same.A portion of the time is also reserved for upgrading myself with the latest technologies, methods and study ing companies.
Tell us about your team and how did you meet each other?
Each team member is working with a unified vision to Grow as a Group.We are blessed to be associated with advisors, mentors and freelancers on a PAN India basis who guide us at every step .
Know a great startup story or want to share your own? Write to us at contact.bangaloreinsider@gmail.com and we will get back to you. For more updates follow Bangalore Insider on Facebook.
Author