Sponsored Ads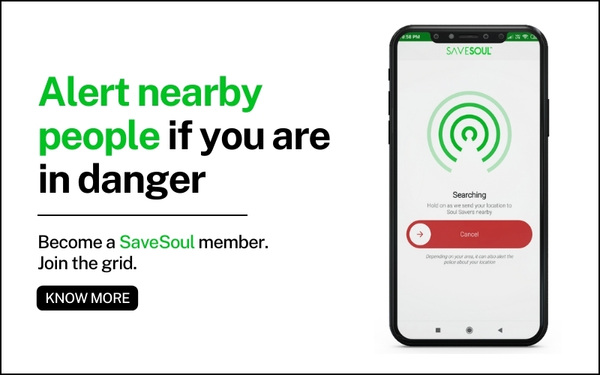 SmotPro is a Bangalore based startup with branches in Mumbai, Chennai and Hyderabad. SmotPro is founded by Shaji Kandambeth,  Manu Savio Thomas and Sanjib Sasmal.
To touch everyone's heart through our expert services and provide joyful, amazing experiences to be cherished for long.
We got an opportunity to talk with  Sanjib, the co-founders of the SmotPro.  Read his inspiring story to know about the mission and vision of the organisation.
Give a brief info about your startup?
SmotPro is a tech enabled, end to end, one stop service provider for all your travel needs. Started in 2015, SmotPro is managed by a professional team that has extensive experience in this domain. Presently, we have branches across Bangalore, Mumbai, Hyderabad and Chennai but we have an aggressive growth plan and will add 12 more cities by end of 2019.
Vision: To become the market leader in end to end travel space.
Mission: To touch everyone's heart through our expert services and provide joyful, amazing experiences to be cherished for long.
What made you start your startup and what problem does it solve?
SmotPro started off to solve a travel related problem that we faced by ourselves back in 2014. Five of us were to a trip to Dubai from Bangalore, everything went as per the plan until one of the friends was denied entry clearance as his passport had less than 6 month's validity. Neither passport agent nor the visa consultant ever given us the right information. Moreover, we had to run not only to passport and visa agents but we had to go to forex agent, travel insurance agent as well. It was very hectic, painful and time consuming process for any travellers to go through. We remove all these hassles from customers by understanding their needs and wants and customize a travel plan accordingly so that they get a joyful experience that can be cherished for long. We make sure that you have all travel documents like passport, tourist visa, foreign currency, travel insurance in place. Our dedicated 24*7 customer service team, experienced tour guides and supplier network relentlessly work to make your journey pleasant, safe and exciting.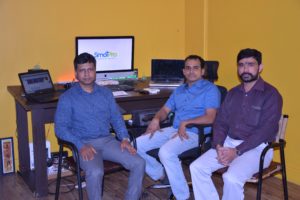 Tell us about yourself, your previous jobs/ventures? What were you doing before this startup?
SmotPro was founded by Shaji Kandambeth, a post graduate from IGNOU. He has worked in ICICI group for 15 years before starting up SmotPro. Later on, Manu Savio Thomas and Sanjib Sasmal joined as Co-founders. Manu is a B.Tech from Cochin University of Science & Technology (CUSAT) and has worked in Xchanging and YourOwnRoom before joining SmotPro. Sanjib is an MBA from the University of Northampton and has worked in Puravankara Group, NestAway, CoLive before joining SmotPro. He also ran a home improvement startup before.
Where is your startup based out of? Why do you think that is the best place for you?
SmotPro's main office is located in Bangalore and we have branches in Mumbai, Chennai and Hyderabad. These cities are the best places to run our kind of business because a lot of millennials migrate here as these cities offer lot of job opportunities through IT corridors, financial hubs, startups and infrastructure. These millennials, with substantial disposable income and their adventurist nature opens up opportunities for a venture like ours.
As a startup founder, what are you paranoid about? What keeps you awake at night?
We are anxious about not having enough funds to spend on emerging technologies like VR, AI, machine learning, Chat bots etc. which could not only give us competitive advantage but also would improve customer experience.
Who are your competitions and how are you better than them?
Indian tourism industry is still very much unorganized and not many players provide end to end solution. Our technology platform; holistic service towards passport, visa, forex, insurance; easy 3 step application process; experienced tour consultants; 24*7 dedicated customer service, guarantee policy makes us better than our competitors.
How hard is it to have a work life balance as a start-up founder and how do you manage it?
Running a startup is a very demanding job and is coupled with lot of anxiety, pressure and desolation. We as startup founders, normally do not get fixed working hours but support from families and our constant efforts towards achieving better customer satisfaction keeps us going.
Have you raised funding? If yes, then we would like to know the details. If no then please tell us if you are looking to raise.
We are presently bootstrapped and profitable. Yes, we are looking to raise funds to use emerging technologies to accelerate growth, understand customer behaviour and to provide better user experience.
What's the biggest misconception people have about you? Why do they have that? What's the reality?
There is no misconception our people have about us. We, as a team, are very clear about our individual roles and responsibilities and we all work towards achieving the set goal, mission and vision. All our employees are quite aligned with it.
What gets you excited about this company?
Possibilities. Our motto is to touch all aspects of a human's life. We know that we have just started and there are many more facets which can be covered and integrated to our platform. This huge possibility places us in a unique position with respect to market and we are highly excited about this positioning in future.
Tell us how a day in your life looks like? Your schedule for a day right from the time you get up till you hit the bed at night.
We start our day in office with a conference call with all employees. We discuss about business prospects for the day, analyse what went right or wrong, remind roles and responsibilities and discuss about a specific task to be completed on that day. While all co-founders remain involved in their respective tasks throughout the day, normally, we all meet once in the evening to discuss few possibilities and the right path to work around them.
Tell us about your team and how did you meet each other?
Shaji & Manu had been classmates since their Navodayan days from the age of 11. After graduation and while pursuing their respective careers, they toyed with the idea of a company of their own and started the background work, like understanding various domains and planning possibilities of a technology platform which touches each and every aspect of a human's life. Sanjib, during his stint as a startup founder, had met SmotPro team for a task which his startup had taken up and he had shared his views and ideas on the possibilities of the platform. The wavelength of all three matched; and the bitter experience we had in our trip triggered SmotPro's birth – first covering the documentation and travel needs of a person.
Know a great startup story or want to share your own? Write to us at contact.bangaloreinsider@gmail.com and we will get back to you. For more updates follow Bangalore Insider on Facebook.
Author