Sponsored Ads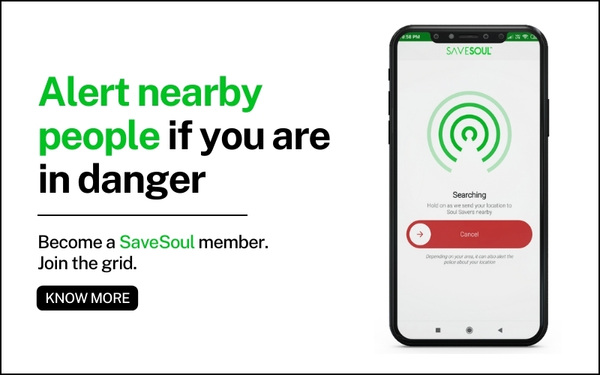 The internet of things ecosystem makes its presence felt in article after article that talk about 'Industry 4.0' or 'Smart Machines' and other labels and words. While the world's energy requirements and data generated via internet networks are increasing year after year, it is prudent to reason that making sense of all the changes around us and connecting the dots to create a streamlined flow of products and services for every household and individual is where most of the capital and value lies. Both financial and human capital are necessary if we're to create a harmonious world; something easier said than done.
Consumer electronics, gadgets and possessions have a history going back thousands of years. The modern age however places prime value on gadgets that make life simpler. The modern electronic consumer boom started with home appliances, mostly led by the Television; post which we let computers and smartphones and all their associated accessories take over our lives to organize ourselves around their utility for every task imaginable.
Today, at Bangalore Insider we spoke to Niyati, the co-founder of SmartDEN, a company focused on helping Indian households make the transition towards making their homes smarter and their lives, thereby as easy and possible. Below are the excerpts from our interaction.  
Give a brief info about your start-up?
We at SmartDEN, aim to be a one-stop solution for all the smart home requirements. We want every homeowner to experience the benefits of smart homes and hence we guide and assist our customers in every step of their transition to smart homes.
What made you start your start-up and what problem does it solve?

Currently, in our country, the smart home industry is very fragmented, people hesitate in adopting a smart home due to expensive integration and installation. And that is the problem that we are trying to solve.
We provide a free consultation about our offerings, One-Day Installation and Lifetime support which includes on-call customer support as well and assisting in any maintenance as well as Smart Home Upgrades.

Our packages are very affordable that include consultation, devices, and installation. Along with the affordability, we understand that every customer requires quality products and that's why we partner with the nation-leading and world-leading manufacturers to provide the customers with the quality of products that they deserve.
Tell us about yourself, your previous jobs/ventures? What were you doing before this start-up?
I have done my Master of Business in Management from the University of Technology, Sydney and a B.Com (Hons) graduate from Sri Ram College of Commerce, Delhi University. I have over 6 years of corporate experience in formulating strategic alliances and business strategies.
Where is your start-up based? Why do you think that is the best place for you?

We are based out of Bangalore. As the tech capital of India, we find Bangalore the perfect fit to help nurture and grow our start-up venture. We believe that we have the right peers to network with as well as the upcoming start-ups around us that keep us motivated every day.
As a start-up founder, what are you paranoid about? What keeps you awake at night?
Sleepless nights are common for all Start-Up Founders. My biggest paranoia is whether I am providing the best possible solutions and service to our customers. As a customer focussed brand, we strive to serve our customers to the best of our ability.
Who are your competitors and how are you better than them?
With the Smart Home Industry's Emergence into the Indian Market, several companies are coming up every day. What makes us different is that we provide homeowners with a holistic solution for their entire home.
How hard is it to have a work-life balance as a start-up founder and how do you manage it?
As a start-up founder, there is no concept of work-life balance. To succeed in this highly competitive environment, it is important to always be switched on and put in the hard work every single day. But prioritizing the right work at the right time keeps my mental health in check.
Have you raised funding? If yes, then we would like to know the details. If not, then please tell us if you are looking to raise.
We had initially raised funding in the Friends and Family round. However, we are currently looking to raise funds to expand operations, staff and growth rate.
What's the biggest misconception people have about you? Why do they have that? What's the reality?
Most people confuse us to be in the Home Automation Industry and cannot differentiate between Home Automation and Smart Home Technology. This creates a misconception in people's minds that the process of transforming their home is as strenuous as a home renovation, whereas we provide retrofit technology that can be installed in a home within 24 hours, without the need for any minimal civil work.
What gets you excited about this company?
Everything from the technology we are building to the team that we have keeps me going every day. We are creating technology that will soon be a part of every household in the coming future.
Tell us how a day in your life looks like? Your schedule for a day right from the time you get up till you hit the bed at night.
My morning starts with a cup of coffee and knowing what is happening in the industry. Then, I look into my calendar and prioritize the work. My time at work generally runs as fast as a fire in the forest. And once I go back home, I take an hour to read a book and give myself time to reflect on the day. Before my bedtime, I generally clear off my emails and get an industry update again.
Tell us about your team and how did you meet each other?
I met my Co-founder at my previous workplace. We had a common goal to make smart homes accessible to every Indian household. And that is where we came together to start SmartDEN and meet the rest of our team members who are working with us and are the biggest source of motivation in my daily life.
Author