Sponsored Ads

Tell us more about Ab Dil Ki Sunn? What is it about?
Ab Dil Ki Sunn is a 7 short film series on my own YouTube channel called Shamasikanderfilms. It' is inspired by my real life incidents and my struggle with depression and bipolar disorder and my learning of where it comes from. It sheds light on how by looking within and being aware of our own self we can prevent such things happening to us or our loved ones.
There is light even after this darkness and you can get better. There is always hope.
How did the idea of starting something like this come to your mind? What inspired you?
My life inspired me, when I came back from the dead as in when I tried to commit suicide and got saved, there was this question haunting me "What is the purpose of my life"? And when the answer came to me I was surprised. It was very simple -"Share". Share what I have learnt and help those suffering from mental illnesses who are not aware of it or are ashamed or shy of opening up about it. Help those who are suffering from this darkness and can't seem to find light and want to give up just like I did. Tell them that there is light even after this darkness and you can get better and that there is still hope. Hope is everything. So I decided to make short films about incidents inspired from my personal experiences as acting is the best way I know to express myself and it can reach more people and help more and more by sharing these films or opening up a conversation. Believe me, an honest Conversation can solve everything.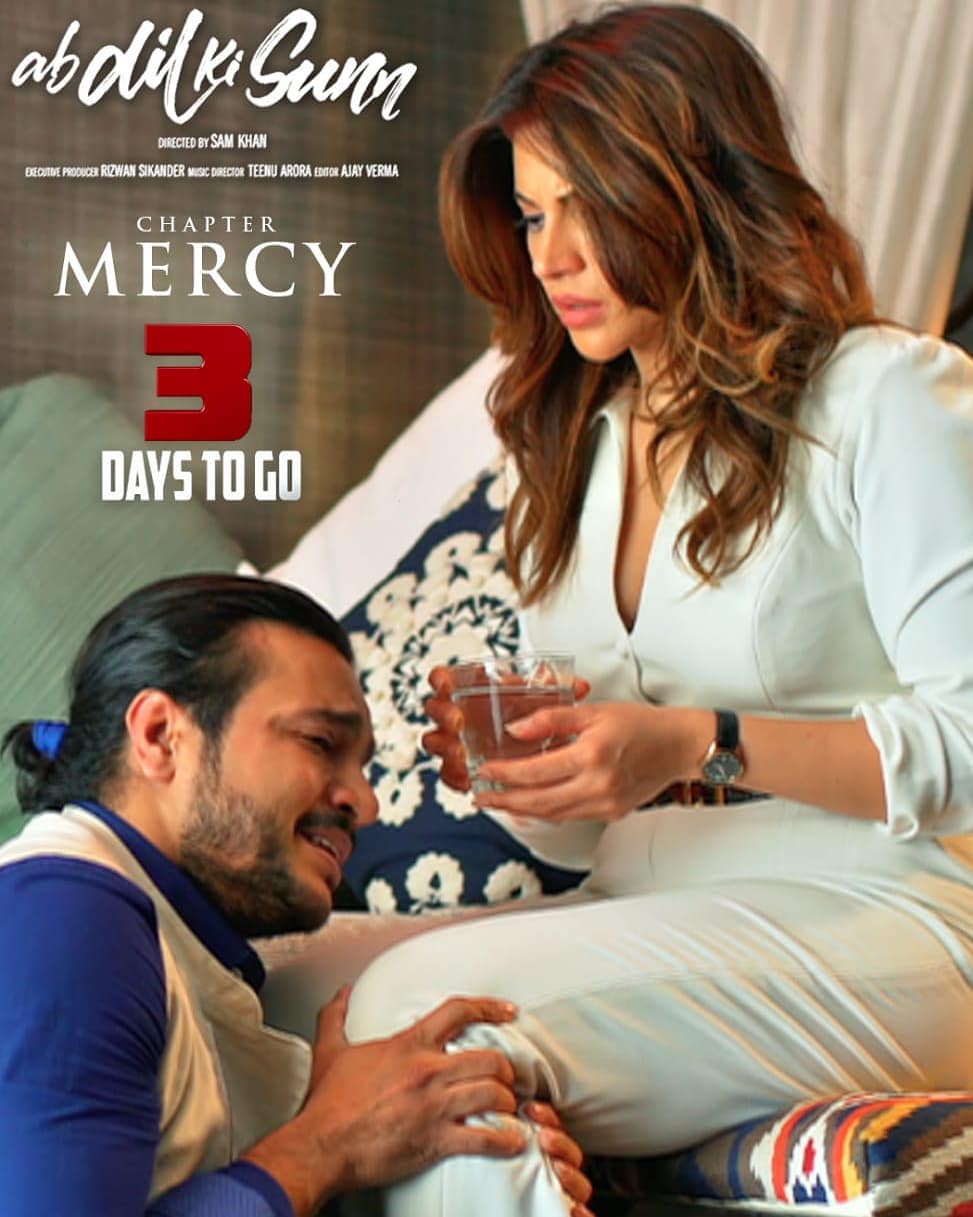 This is your own production. How has been the journey so far as a producer? Do you enjoy it as much as acting?
It has been fabulous. I have learnt so much. I'm also grateful to a great team. My director Sam Khan , my executive producer and my brother Rizwan Sikander and my whole team. These guys have given their best to this project as they believed in it as much as I did. That was more than enough for me. It is really a blessing to have good people working with you with total honesty. I will never enjoy anything as much as acting because that is clearly my first love and it just flows thorough me as I am more of a creative soul than a business woman.
We have heard that the response has been overwhelming. How do you feel about it?
Oh yeah, it feels awesome. I am overwhelmed to read comments of people I have never met. So many positive comments. As you know that social media is a place where some people just say anything but I am so glad that these films are touching hearts and I am so grateful to the existence for it. You have no idea what it means to me to know that I am changing lives.  This just completes my journey on this planet. This is the day I've been living for.
Any future projects that you have in mind?
Yes. I want to make lots of projects under Shama Sikander films. We are currently working on a feature film and a web series. Soon I'll announce it.
Our readers will like to know more about Shama, the person. Can you tell us what motivates you to keep working hard?
Oh boy that's a difficult question. Shama! Who is Shama! I am still figuring it out. There's so much to know and there's nothing to know. I am you and you are me so yeah I guess I just am….life, just life motivates me, people motivate me. I just love life and to say this I had to go through death. Ironic but true. Only death can make you appreciate life the way I do. Because once you face death you lose all your fears and you become you, truly. Before that you only live superficially.
Tell us how a day in your life looks like? Your schedule for a day right from the time you get up till you hit the bed at night.
A day in my life could be extremely hectic or super relaxed. It all depends on my work and travel commitments. Mostly I wake up and freshen up and go to gym or for a run. Then I eat my breakfast and then straight to work till I sleep. In between I do make sure that I meet my family and friends. It is extremely important to me to spend time with them. And then I just dose off to a good 8 hours sleep.
Bangalore loves you. What are your views about Bangalore? Any message for your Bangalore fans?
Thank you for all the love Bangalore. I love Bangalore too. Extremely cool city with great history and cleanliness. I always had great time whenever I came there. I look forward to coming back again and again.  So keep the love flowing Bangalore. Stay healthy in mind first and body will take care on its own. Stay beautiful inside out and love yourself and one another because there is nothing more beautiful than love in this whole universe. Never forget that no matter how hard life seems it is only preparing you to become your best. You are loved.
Never forget that no matter how hard life seems it is only preparing you to become your best.
Know a great startup story or want to share your own? Write to us at contact.bangaloreinsider@gmail.com and we will get back to you. For more updates follow Bangalore Insider on Facebook.
Sponsored Ads