Sponsored Ads

Bangalore is a city that is strategically placed in a country that is surrounding by a plethora of unique and attractive places. It's these places that make long drives enjoyable, and the overall experience of visiting that place is mind-blowing indeed.
Hence, if you are searching for the top places where you visit around Bangalore and get the best feel of what the surroundings of Bangalore have to offer, then we have the top 7 places that would undoubtedly give you the time of your life. Take a look.
Top 7 places for sightseeing.
Wayanad.
If you in search of a lustrous getaway place, the Wayanad is the perfect place where you can experience heaven on earth. Comprising of crystal-clear lakes, fantastic weather and clouds that you can touch from the many hills around the region, it's no doubt that it has become the hot tourist destination in southern India in recent times.
Ooty.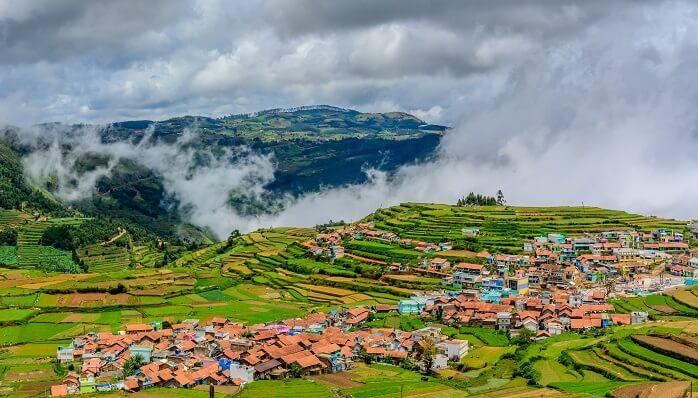 With its sun-kissed green hills, perfect weather conditions for almost throughout the year, picturesque climatic conditions and splendorous botanical gardens, it's the one-stop-shop for an ideal getaway location near Bangalore. Well, it might be a bit far off, it's become the staple honeymoon place for several couples in Bangalore.
Coorg.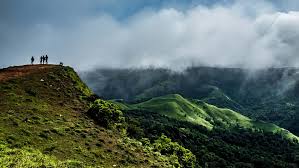 One of the most beautiful places in southern India, Coorg sports some of the most lucrative sightseeing experience that you would ever experience. With its lush, thick green surroundings, completed by well-laid gardens and fantastic weather, it's the getaway destination that is not far off from Bangalore. The best time to visit Coorg is in April where its neither hot nor cold but perfect to enjoy the weather thoroughly.
Chikmagalur.
With its rise to glory through a coffee plantation, Chikmagalur is the dream destination for several bikers. It comprises of tough mountain terrains, steep plateaus and much more making it perfect for hikers and trekkers alike. The view from Chikmagalur is quite breathtaking and also with its coffee plantation, it certainly has a significant tourist attraction. Thus, if you are looking to cool yourself down in the summer, then Chikmagalur is the place to visit.
Yelagiri.
Looking for a relaxed weekend which is not that far off? Then Yelagiri hills are one place that is a must-visit that is in the Vellore district of Tamil Nadu. The terrain provides the best surface for hiking, trekking and other attractions also include the Nilavoor lake, Punganoor lake and much more. It's the perfect spot for a weekend getaway.
Nandi hills.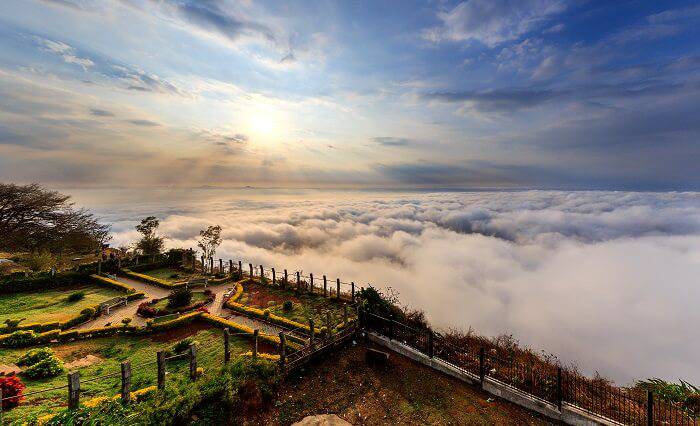 One of the most favourite getaways for the people of Bangalore, Nandi hills is located in the north of Bangalore which is about 61 kilometres and near the airport, it serves in providing a long drive along with a splendorous sunrise with some breathtaking views from the top of the hills. It was the summer palace of Tipu Sultan and indeed has been a must-visit if you are ever in Bangalore.
Anthargange.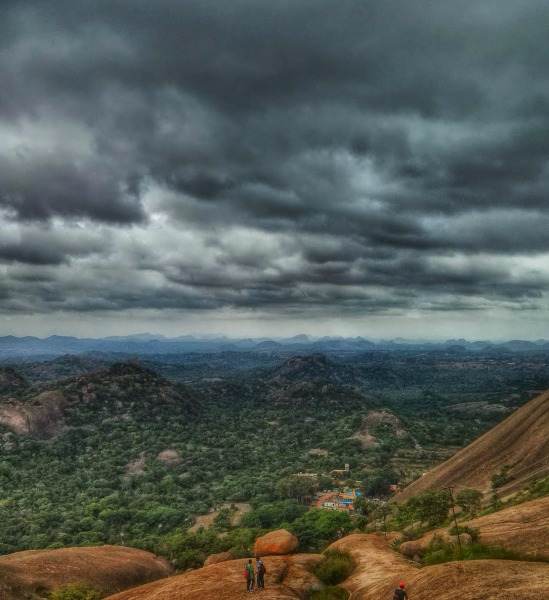 If you are looking for the best places to visit within 100 kilometres from Bangalore, then Anthargange is the place to check out. With its rocky terrain, some mind-boggling scenic beauty and other cave-like natural formations, it certainly is a place that would give you the authentic feel about what heaven on earth means.
Hence, the list given above might be subjective to change as there are several other places in Bangalore that you can try out. Within Bangalore as well there are a variety of places and attractions that you can explore which would certainly elevate the overall experience in visiting the city.
---
Want to receive the greatest and the latest happening around Bangalore? Subscribe to our newsletter to be updated regularly. If you wish to contact us, then write to us at contact.bangaloreinsider@gmail.com, and we will get back to you, for more updates follow Bangalore Insider on Facebook.
Sponsored Ads