Sponsored Ads

Meet Subhankar the founder of Seven Sense Communication which is a public relations and social media agency, they are based in Guwahati but have clients across India, including Mumbai ad Delhi.
To be honest, I am my competitor. I try my best to defeat my previous records and provide better results for my clients. I am a big fan of MS Dhoni and I believe in keeping calm and taking one step at a time, Subhankar.
We got an opportunity to talk with Subhankar and see what he has to say. I am sure his interview with us will inspire you.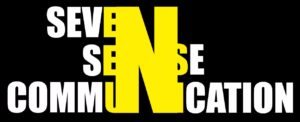 Give a brief info about your startup?
We are a Public Relations and Social Media Agency, we handle all kinds of clients, (Politics, Tech, Brand, Fashion, Celebrities, Auto etc). Presently we are based out of Guwahati but we deal in PAN India Projects as well. We have our clients that are based out of Delhi and Mumbai.  We also provide online news tracking services for our clients. The name of our Agency is Seven Sense Communication. I am the Founder and Director of the Agency
What made you start your startup and what problem does it solve?
The need of freedom of work is the basic requirement behind starting my own business, I have worked with a few leading PR agencies in Delhi and Mumbai but I felt that the freedom of work is too much restricted, as you are not allowed much to showcase your ability and you a suppose to do the monotonous work day in and day out. This also kills your creativity and self believe.
Tell us about yourself, your previous jobs/ventures? What were you doing before this startup?
I  was working as a Senior Account Executive in Kommune Brand Communication (Mumbai) and prior to that I was working as an Associate Image Executive in Perfect Relations (Delhi) (Digital PR/Social Media).
After doing  my graduation in Commerce with Management as core subject, I  completed my Post Graduation in Mass Communication and Journalism from Assam University, Silchar, with specialization in Public Relations, Corporate Communications. As a part of Perfect Relations family, I have got the opportunity to work for a couple of political parties, state governments and for a leading airlines company of India and so in Kommune I was working for Auto,Tech and Educational client.
I have also worked as Intern in Times Now and Tangent PR firm in Guwahati for the period of one month each.
Where is your startup based out of? Why do you think that is the best place for you?
My Start Up is based out of Guwahati (Assam), Yes I think the need of PR and Social Media will increase in coming days in Assam and that is the reason why I have started my business in Guwahati, moreover we work PAN India as well.
As a startup founder, what are you paranoid about? What keeps you awake at night?
My dream to take my agency to a greater height keeps me awake, I have seen a few person in the field of PR who has started their agency single handedly with a ambition. Today those companies are one of the most reputed in the PR industry.
Who are your competitions and how are you better than them?
To be honest, I am my competitor. I try my best to defeat my previous records and provide better results for my clients. I am a big fan of MS Dhoni and I believe in keeping calm and taking one step at a time.
How hard is it to have a work-life balance as a startup founder and how do you manage it?
Its all about setting up your priorities, If you keep a equal balance between your professional and personal life, I don't think there must be any problem in managing your daily task. But as a founder you have to keep your focus more on the professional aspect till the time you take your company to a stable position.
Have you raised funding? If yes, then we would like to know the details. If no then please tell us if you are looking to raise.
No. PR and Social Media Agency doesn't require much funds. So I am not looking for it.  But we are open to have a MoU with agencies from Delhi and Mumbai, those who want to have some activities in Assam.
What's the biggest misconception people have about you? Why do they have that? What's the reality?
I don't think people have any misconception about me, I am open to everyone and everyone knows what kind of person I am. Be it professional or personal life.
What gets you excited about this company?
My works gives me excitement about my company. I consider myself to be born PR person. The work I do for my clients are same as what I have been doing since my childhood.  The work of Image Building and Crisis Management is not new to me.
Tell us how a day in your life looks like? Your schedule for a day right from the time you get up till you hit the bed at night.
I wake up at around 7 in the morning, I read books for an hour, I start my work at around 9am in the morning and close my office at 5pm. I go to gym at 630pm, I come back by 8. I love watching TV, spending time with my family and go to bed at around 11pm.
Tell us about your team and how did you meet each other?
I have a team of 7 people including me. 3 of us works from the same office, 3 For different location and one works from home from another location. We have freelance stationed at Delhi and Mumbai as well.
Know a great startup story or want to share your own? Write to us at contact.bangaloreinsider@gmail.com and we will get back to you. For more updates follow Bangalore Insider on Facebook.
Author
Sponsored Ads