Sponsored Ads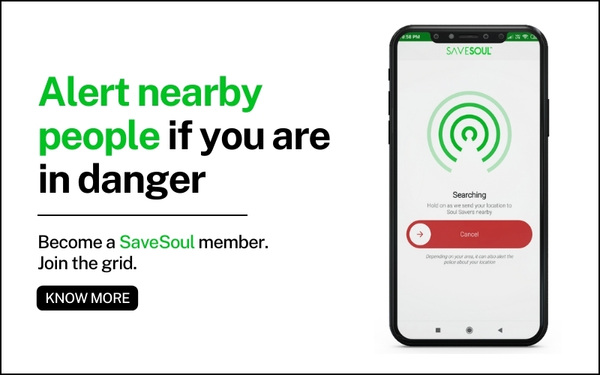 sev-chivda.com is a Bangalore based startup founded by Poonam Sharma. They provide a variety of Rajasthani sweet and Namkeens.
"We are Bengaluru's premier online Farsan Shop for Authentic Rajasthani Sweets, Namkeens, Pickles, Papads, eggless cupcakes, brownies etc.", says Poonam.
We got an opportunity to talk with Poonam. And I am sure; her story will inspire you. Let's look at her journey how she started with her passion and took it to the second level.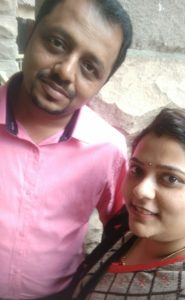 Give a brief info about your startup?
sev-chivda.com encompasses a wide variety of traditional MARWADI delicacies that are cooked in a healthy manner without any preservatives, fresh on order.  We are Bengaluru's premier online Farsan Shop for Authentic Rajasthani Sweets, Namkeens, Pickles, Papads, eggless cupcakes, brownies etc.
We cater snack boxes for B-Day parties, kitty parties, Corporate lunch, family get-togethers. We also supply handcrafted Ayurvedic creme washed ghee and soaps specifically for dry skin & it's issued.
What made you start your startup and what problem does it solve?
There are somethings in life which reminds you of home, brings back sweet memories of festivals, and that mithai which was an underrated food that time that had no value for us in childhood, now is missed badly.
I was badly missing my Marwadi style namkeen and sweets, though there were brands available but homemade is homemade.
Being a Marwadi is not only about Dal Bati churma and gatte ki sabji, we have a particular taste for our namkeens too & being in job I realised, there are many  sailing in the same boat.
Sev-chivda.com is created to help out individuals missing out Mom made snacks and for Mums over occupied with busy schedules, or if you are bored of available brands in the market!
You are just click away 🙂
Tell us about yourself, your previous jobs/ventures? What were you doing before this startup?
I was Born & brought up in Nagpur, Maharashtra. Moved to Bangalore in 2011 and started career as an HR with Back Office Shared Services (I) Pvt Ltd.
Where is your startup based out of? Why do you think that is the best place for you?
We are based in RT Nagar, Bangalore.
It is the best place in terms of skilled manpower, cosmopolitan culture, Established business ecosystems.
As a startup founder, what are you paranoid about? What keeps you awake at night?
A combination of opportunities, problems, and ideas, feedback sometimes keep me up at night.
A good support system like mentors and family who can give you the right kind of advice helps in keeping healthy mental balance.
 Who are your competitions and how are you better than them?
I am my own competition. I don't have any desire to follow others or pull them down.
How hard is it to have a work-life balance as a startup founder and how do you manage it?
Start-up is marathon, requires huge amount of time, energy, attention with limited resources and money but it isn't work all the time. I try to create mind space for myself. There are certain challenges which I think being a woman makes me a better and intuitive leader.
Have you raised funding? If yes, then we would like to know the details. If no then please tell us if you are looking to raise.
Yes definitely looking to raise.
What's the biggest misconception people have about you? Why do they have that? What's the reality?
No such thing.
What gets you excited about this company?
A satisfaction of providing with fresh, authentic food prepared with superior quality ingredients and without any chemical /preservatives.
Being a part of someone's celebration and giving them & their guests an experience of a delecteable meals.
Tell us how a day in your life looks like? Your schedule for a day right from the time you get up till you hit the bed at night.
My day starts at 6.30am and ends at 11 pm. The day starts with responding to order enquiries and seeking updates on dispatch details; I am not a fan of phone calls and prefer to instead WhatsApp or email to have in records as it becomes tough to remember several offline orders.
I set up time in the second half of the day for cooking, baking, packing, dispatching. Break time 4-5pm, 5-7pm I make an Ayurvedic preparation knows as Washed ghee which is useful for dry skin and issue related to eczema psoriasis sunburns etc.
Weekends are Family time. My work is intense, but I wouldn't call it stressful. Over the last year, it's been easier to take time off to unwind. I have developed a passion for learning handcrafted organic cosmetics and enjoying it a lot.
Tell us about your team and how did you meet each other?
No such team, it is managed by myself with timely support of the below-mentioned people.
Educational Institute
Mrs. Manju Pawan Sharma
*My Mom* Strong support system
*My Husband* A Mahes
*Trusted Advisor* Dr. Rajiv Kovil
They have been super encouraging,  supportive & has helped me in achieving own identity.
Know a great startup story or want to share your own? Write to us at contact.bangaloreinsider@gmail.com and we will get back to you. For more updates follow Bangalore Insider on Facebook.
Author