Sponsored Ads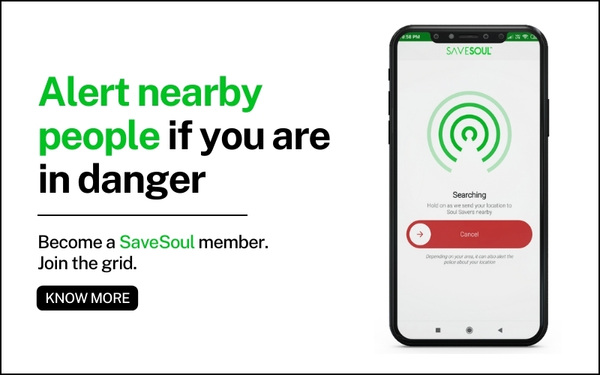 Don't you feel tired of switching from one app to the other for running your business? Have you not wished for a single platform for this? Chats with the client, scheduled meetings, to-do list and even storing data happen at different places and feels cumbersome. Now, there's a chance to END this mess using an all-rounder app.
HyLyt is a patented, homegrown Indian app that increases productivity, manage businesses, and expand collaboration, save money & time. It helps to retain data from anywhere instantly, structure and recall it with ease while protecting your intellectual property. The app has impressive features like scheduling push notifications, setting up multi-factor security authentication and many more. To know more, check out the interview we prepared with Rajat Singhania, founder of HyLyt by SocioRAC.


Give a brief info about your startup?
Ans. Established in 2017, SocioRAC is a technology & business communication startup which provides patented solutions for smarter management of digital content which can be through notes, chats, media and all files. Based in Vadodara, SocioRAC has built 'HyLyt', a home grown Indian app to increase productivity, manage businesses, and increase collaboration, save money & time. HyLyt has received a patent from USA, trademark has been granted and the code has been copyrighted. HyLyt has received ISO 9001 and ISO 27001 certifications too.
What made you start your startup and what problem does it solve?
Ans. HyLyt helps to save data from anywhere instantly, structure and recall it with ease, and collaborate with teams remotely, while protecting your intellectual property
HyLyt, a patented product offers a unique value to both individuals and businesses alike. Leveraging digital technology, the app aims to systemize and categorize the enormous amount of unstructured data generated by users in each platform used by them and act as a single source for storing relevant sensitive information in a highly protected way. It aims to generate 2.5 billion man-hours of additional productive time by 2025 thus leveraging digital technology to help enterprises to manage their digital data overload.
The unique focus of HyLyt is towards data management which has evolved the platform in a very user-friendly way. The best feature of HyLyt is secured communication, note making and sharing are at one place. One can share files (images, video and all others) up to 100MB in size. One can create and schedule meetings in the app only, reducing the task of sharing meeting details. One of the best options on HyLyt is the ability to have password protected chats and ability to prevent others from sharing and forwarding your messages.
Tell us about yourself, your previous jobs/ventures? What were you doing before this startup?
Ans. Mr. Rajat Singhania attended school at the St. Columba's School, Delhi, and secured his Bachelor of Commerce degree from Shri Ram College of Commerce (SRCC), Delhi. He started using computers in 1984 while attending school; he learnt programming, made an accounting program, and won an award from his school for that. He has garnered more than 30 years of experience in setting up, expanding, and running multiple family-owned businesses and 35 years' experience in the computer industry. In his professional career, Mr. Rajat Singhania has created a b2b network of more than 300 sale points in the infrastructure vertical generating revenue of more than $20 million per year over the last 15 years giving him extensive experience in managing a retail network of people at the ground level who may not be very educated. He has managed a team of more than 55 professionals, providing medical/ legal and general transcription services to various clients in the United States, Canada, and Australia saving valuable time and money.. Lastly, he has also managed a team of coders and developers to create software solutions and mobile apps for his clients in the United States and India. In his latest business venture, he is launching his own mobile app termed "HyLyt" by SocioRAC – a patented, Secured b2b SAAS solution to help you converse and collaborate with controls to enhance productivity for your remote teams across multiple apps and data silos, giving you a Unified Information management and collaboration platform.
Where is your startup based out of? Why do you think that is the best place for you?
Ans.I have been living in Vadodara for more than 20 years after shifting from Delhi. Vadodara offers an interesting mix of culture, business, values and opportunities. It may not be growing at the same pace as Surat or Ahmedabad nearby yet it offers charm better than both these cities. It accepted me and gave me a unique comfort due to an amazing work like balance culture. You are not always running after an agenda and you get time to pause, think and enjoy your life with your family or in solitude. It is the perfect place for us as it was not a dead place and my startup had great opportunities to grow. It is not so fast paced, that we are not able to keep up. So, just the right balance. This is a huge advantage. A disadvantage being, other cities due to more vibrant system and faster moving pace, propel and inspire you to do more in a limited time whereas in Vadodara, you can do it at your own pace. So this becomes a benefit and also a challenge at times.
As a startup founder, what are you paranoid about? What keeps you awake at night?
Ans. I have two paranoia's. Firstly, what if some of the big company does a similar product, inspite of me having patent and uses their market rate and money rate. Secondly, what if due to lack of money, the scale up does not happen the way we expected to because the entire business model is built on scaling up. A lot of very good products fail just because of lack of adoption because people don't want to get out of their comfort zone. Although something is helpful, but because they are in the comfort zone and they don't want to get out.
Who are your competitors and how are you better than them?
Ans. There is no direct competition as such but there are various products doing some part of what we do. Nearest similar products could be Microsoft Teams and Slack as they are business collaboration solutions which are widely used but on the Unified Information Management side, we are quite unique and a great frontend for all cloud storage solutions. There could be some common ground with Evernote, etc too. We are here to add value and enrich users of these platforms and not compete them thus giving us a ready pool of customers we can target. We enrich and make the data on these platforms more valuable for the users.
HyLyt positions not to compete with these product but to add value to the customers using these products, i.e, HyLyt is there not to compete with the nearby products but to add value to the users of the products giving us a readymade market of customers to target for the adoption of HyLyt. We are looking forward to partner with the nearby product and take it to their customers. Partnership options are there with various leading cloud storage solution providers, business collaboration product solutions providers, and document management system providers to name a few.
How hard is it to have a work-life balance as a startup founder and how do you manage it?
Ans. Definitely it's a challenge and it's difficult. I personally think and I try to follow and I'm fairly successful. For me a 13-14 hours work day is very normal 6 days a week. I make it a point that after that I spend atleast 90 mins with friends, family or watch television to help me get over the stress of the day and get charged up to sleep well and get ready to tackle the next day. On Sundays I make sure that I spend atleast half of the day in a non-digital manner without opening the laptop or making calls. It's just my thoughts to disconnect from work and stuff to help me rebalance and to re-align. These two things work for me and keep me at good energy level, motivated, keep my ability to work long hours and take care of multiple things as a startup founder.
Have you raised funding? If yes, then we would like to know the details. If no then please tell us if you are looking to raise.
Ans. We have invested about 3 years of time, money and sweat to get the product ready for the market, the lockdown added another year to it and impacted us significantly. Interestingly, it also gave us a reason and resolve to move forward with greater confidence. I have been able to sustain and get it till here using a significant part of my life's saving and help from some well-wishers who love what I am doing and believe in me and feel the pain we are solving. We are now looking at strategic product partnerships and some strategic investors to help us make up for the time lost and grow at the required pace.
What gets you excited about this company?
Ans. What gets me excited is the fact that it's a no brainer because living in gig economy, digital economy where data is all important everybody is dealing with a lot of data. Its only increasing everyday which makes it a bigger challenge for all of us as individuals and businesses to find better ways to organize and manage it which is what HyLyt provides. The opportunity side is going bigger with each passing day which should require multiple solutions to give different ways to help us deal with this enormous amount of data which by itself firstly gives a huge opportunity and multiple ways to find solutions to help people manage the challenges and opportunities. So the potential is limitless or infinite.
Tell us how a day in your life looks like? Your schedule for a day right from the time you get up till you hit the bed at night.
Ans. I typically get around 6:30 am & get ready and start working at 8:30. It normally starts with any incoming messages, emails followed by calendar and then the to-do's and appointments schedule and meeting schedule. At the lunch time, I take 30 minutes break probably around 1.30 and then, back to the same routine right until dinner time and take a break for dinner and again back to the same routine. Post dinner time is mostly for US calls, if any, to manage the conversations with people all over the globe. We have well-wishers and people whom I am connected to not only in India but in US, Europe, and Singapore. So I am managing multiple time zones, managing a team and working in a distributed environment. Currently we have affiliates with us, plus board of advisors along with many potential target customers. It's overwhelming at times but also fulfilling everyday about what I am able to do and achieve in any given day and the fact that I am moving forward everyday thanks to my team.
Tell us about your team and how did you meet each other?
Ans. Chirayu (tech head and CTO from day one) has spent the last 12 years solving problems through technology He has managed a team of 15+ technology professionals, which includes Developers, Designers and Testers. Products developed under his guidance have been recognized and applauded by TiE, Echelon, Rise Conference, Amazon City on a Cloud Challenge, Economic Times – Power of Ideas, Start Up India, Startup Istanbul, IIM Ahmedabad, DAIICT, IIT Delhi and many more. There have been numerous other people who have helped in various capacities in last many months. I have a very active, focused and helpful Advisory board with an average experience of more than 15 years in IT Industry guiding me multiple ways. We have senior people as part of the core team – a product person with more than 25 years' experience and a partnership/ marketing person also with more than 25 years' experience. The team has more than 12 people now and is growing.
I don't actually need to do anything to have their support, they are part of the team by their choice as they believe in me and our vision of what we have set out to achieve. They all connect to the problem and the need for a solution. They have helped the product evolve, pivot and reach where we are. Once your team is aligned to your vision and objective, then the support comes automatically. Interesting and innovative ideas and solutions to problems then becomes a by-product.
Author