Sponsored Ads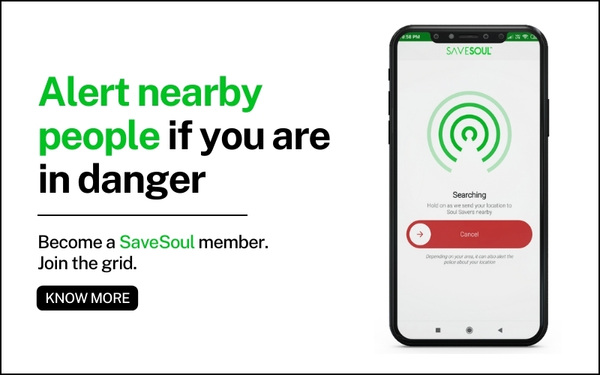 We live amidst a time of transition.
A transition from the old ways of doing business to newer, more efficient ways, underpinned by technological changes. Entrepreneurs want to build their companies with a focus on solving hard problems at scale, as they always have. They're reimagining everything from setting up homes and mobility concepts to plant-based lifestyles and low cost healthcare. While a lot has been said about 'technology', it is prudent to understand the details of the technology towards the specific use case in question.
Once the agricultural revolution had set in, approximately 10,000 years ago in select places across the world, it began the end of nomadic lifestyles and humans sought to stay at one place to guard their food supplies rather than move around all the time as they did before. Thus began the significant concept of private property, where 'my property' underlined the basis of material progress in addition to other material possessions like gold, currency and considering the modern economy, financial assets. The Home became the root of all family life, and therefore buying or developing one's own safe place is as aspirational today as it has ever been.
Today, at Bangalore Insider we spoke to Deboshree Dutta, the CEO and founder of RoomPlays, an end to end home design platform that allows existing homeowners to take a do-it-yourself approach to designing their home by working with talented designers. Below are the excerpts from our interaction.
What process do you follow in order to on-board prospective designers to your platform?
RoomPlays offers the perfect platform to connect homeowners, renters, and all potential clients with talented and passionate designers across the world Our intention is to not simply match a client with a Designer , but to keep in mind and cater to specific client requirements. An interior designer needs to understand the client's vision, their lifestyle – where they live, with children or pets,including catering to special needs or specific budgetary considerations, and curate a shopping list from client preferred stores. All of this magic is handled by our designers with the ability to handle the entire experience via complete remote expertise.
Our aim is to empower women who lead interior design small businesses to be connected with clients who are looking for online virtual interior design services. RoomPlays currently has an invite based on-boarding process. Most of our designers have been hand selected and on- boarded via an invitation from us. We seek out designers who can understand the purpose and the expectations, work with our pricing guidelines and are capable of handling virtual interior design engagements end to end. All applications go through a review process where we provide feedback to ensure Designers portfolios & services are in accordance with the expectation of our clients.
How important is it to create a well-designed home?
A well designed home is not simply about expensive decorative pieces. it's making it be functional. it's about making the home work for you, not just aesthetically with attractive furniture, but make it work for your lifestyle, for your family and your children.
Home is the one place we call our own, where we get to let our guards down and feel comfortable to be our unfiltered selves. In this post Covid world, this is also the place where we do our work or business, also the place we educate our children, take care of our loved ones and take care of ourselves. As we've spoken to so many clients through this phase it is increasingly important to ensure that the space you and your family so spend so much time in, you feel empowered to create a space for yourself and each member of the family, and thus a well designed home becomes incredibly important.
.
What is the scope of design talent here in India and how do you widen the market pie here in India? What kind of interior design do you yourself prefer in your own Home?
From our observations so far, the India market is ready to start investing in DIY style home decorating. The generation of today has the spending power to invest in reasonable pieces but not necessarily seeing the value of hiring and spending excessive amounts of money on interior designers who don't appreciate their lifestyle and their needs. Hence a DIY approach to home design and decorating , with the guidance through an online interior designer who can provide a vision or concept board, 3d Photo realistic renderings off the designed room, provide them with a shopping list that meets their budget and sources furniture and decorative items from their preferred stores but leaving the actual shopping and installation in the hands of the client so they can do this at their own convenience and don't have to deal with the huge Bill – is starting to become an attractive proposition.
There is tremendous talent in India and there is a tremendous demand for talented Interior Designers but there isn't a one-stop marketplace hub to connect with the talent. We have only started to explore the market in India and have already seen tremendous potential. We are in conversations with several designers and are seeking to find the appropriate processes to onboard them and enable the opportunity of working with a global clientele.
Having lived in India my whole life and then moved to the states for the last decade I would say my home is a blend of cozy American farmhouse layered in with the rich textures and color palette of an Indian home. I like mixing it up. The fun is not in having a set design and heavy expensive furniture, but really about enjoying the journey of making your living space work for you.
 Who is your favourite designer and why? Designer here can be agnostic – home, fashion, product anything
I am a fan of all things aesthetically pleasing to or rather enjoy the challenge of making everything aesthetically pleasing. I absolutely love DIY Projects and love to learn from fellow Designers and home decor enthusiasts about taking a paint brush to a simple living room wall and transforming it into something that's straight out of a magazine or changing the light fixtures and adding some linens and pops of color completely re-creating the vibe of a bedroom.
How good has been the response so far on the platform? Can you share a few metrics like average price points, number of homes who've subscribed, the number of active designers on the platform and the potential you see in the upcoming future?
The response has been pretty great. In the brief 2 months since we launched, and have been highly selective about who we onboard, we have a large variety of interior design services being offered on the platform and several client projects that have been completed and are underway! We ensure that with in the base Service which starts at $50, you get to work with a designer of your choice and receive a concept board and a shopping list for your room. Add an additional cost you can work with designers who are able to provide 3-D renderings, paint color and wallpaper choices, floor plans and more. The variety of designers we are seeing is really opening the space – we have interested designers from Australia, UK, Canada and other parts of the world that are eager to work with clients on RoomPlays. We are also launching a podcast shortly which has already got a lot of attention from the brief sneak peek be revealed on Instagram! Instagram roomplays has also been pretty great and have clients reaching out to us constantly to learn about how to work with our designers.
As a startup founder, what are you paranoid about? What keeps you awake at night?
I don't know if I'm paranoid but I am a cautiously optimistic person. I am constantly bursting with ideas in my head and just not having enough hours in the day and hands to actually do all the things I want to for our customers.
How hard is it to have a work-life balance as a startup founder and how do you manage it?
Learning to balance between having a functional product, investing in marketing content, working with designers, client acquisition and customer service while exploring potential partnerships has been a challenge but also a tremendously rewarding experience.
I have an incredibly supportive husband for not only is my pillar of strength and encouragement, but also offers a lot of support at home- from helping taking care of our dogs, handling many of the household chores whenever I need the help, offering to take on some of the tasks for RoomPlays whenever I ask. I do manage a full-time job, as well as a popular lifestyle blog deesignplay alongside my business – so I am definitely spread thin and I'm constantly learning to get better at balancing at all.
I have been taking my physical & mental wellness seriously and practice gratitude and meditation on a daily basis which definitely has help me through some of the challenging times.
Tell us how a day in your life looks like? Your schedule for a day right from the time you get up till you hit the bed at night.
I wake up thinking about the last idea I had for Roomplays whether that is coding a feature on the website, or responding to our designers, or following up on clients, creating content for all of our social media channels, and sometimes even bookkeeping and such. But I do have a full-time job which I dedicate my hundred percent attention to during my day, and get to all of my action items in the evenings and weekends. I use a daily planner to track all my action items and heavily use my calendar to schedule reminders to meet with potential clients and respond to vendors and such.
In between my husband and I steal away a few hours every evening to cook together, have a glass of wine, take the dogs for a walk, do an exercise session with some yoga or Pilates and watch a few episodes of our favorite Netflix shows. We both ensure to exercise every day, make our smoothies with fresh greens and fruits, have home cooked meals, and of course decorate our home like crazy year-round but especially go big during the holidays!, and of course dedicate some time to practicing gratitude and meditation before I close out the day. Every day is slightly different but we ensure to spend quality time with each other every single day and make the most of what we can by meeting family and friends during the weekends.
Know a great startup story or want to share your own? Write to us at bhumikka@insidermediacorp.com and we will get back to you. For more updates follow Bangalore Insider on Facebook and Instagram.
Author