Sponsored Ads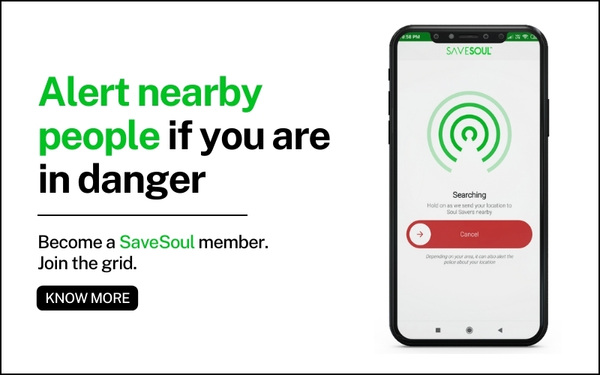 Meet Rhea Punjabi is a "self-enhancement coach", she has trained more than 3000 people which includes students, entrepreneurs, start-ups, SMEs, MMEs, corporate houses and homemakers.
In fact, strong listening and interpersonal skills, empathy, self-discipline and creativity, can play a crucial role in helping you to realize your ambitions, says Rhea.
We at Bangalore Insider had the opportunity to catch up with Rhea and read the full article to know about her inspiring story.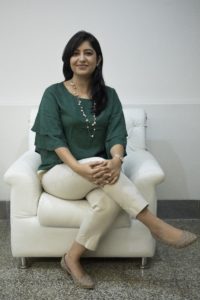 Give a brief info about your startup?
As an image and self-enhancement coach, I'm skilled at helping my clients to tap their innate potential and live a life of fullness. Over the last 2.5 years, I have conducted numerous group workshops and one-on-one coaching sessions focused on life skills, happiness and image management. I am especially passionate about working with the youth and enabling them to rediscover their self-confidence and self-belief. While education is, undoubtedly, essential to help you get ahead in your career, not everything you need for professional and personal success is taught in textbooks. In fact, strong listening and interpersonal skills, empathy, self-discipline and creativity, can play a crucial role in helping you to realize your ambitions.
Regarding my qualifications, I am certified as a Happiness Coach in association with the Berkeley Institute of Well-Being, California, and have studied image, style, wardrobe management and consulting from Image Consulting Business Institute, Mumbai. Further, I have also completed soft skills training from Image Consulting Business Institute, Mumbai (accredited by Scottish Qualifications Authority) and a Train the Trainer certification course from National Accreditation Board of Education and Training for which I received an all-India, all-time rank three. Over the last 2.5 years, I have trained more than 3000 people, worked with students, entrepreneurs, start-ups, SMEs, MMEs and corporate houses, as well as homemakers, helping them to create their own journeys of transformation and self-discovery.
What made you start your startup and what problem does it solve?
 My decision to pursue a career as a self-enhancement coach stems from my personal struggle with low self-esteem and the nagging feeling of 'not being good enough'. I remember my younger self desperately wishing for a genie who would magically help me to overcome my irrational self-deprecating beliefs and wrecking emotional turbulence. I was driven by the powerful need to share the lessons I had learned along the way with others who, like me, were coming in their own way of living a life of fullness. I knew I had an entrepreneurial streak and wanted to pursue my own path, which led to eventually switching streams to work as a coach and mentor.
Each one of us wants to enhance some part of our lives, be it personality, organizing oneself, releasing the emotional trash from within or upping our happiness levels. I work with individuals to solve these and enhance their lives.
My services include:
Life Skills Programs
Happiness Programs
Getting Internship/Job Ready
Resume, LinkedIn and Profile Building
Corporate Training for better communication, customer service, sales and negotiations
Etiquette Basket
Project a Winning Image
Product Training and ADCs for Retail Industry
Coaching on Call and in Person
Keynote Speaker
Most of my services are offered online as well.
Tell us about yourself, your previous jobs/ventures? What were you doing before this startup?
 I have worked with prominent organizations such as eBay, Wipro Technologies and Localbanya.com in various sales and marketing roles before playing the role of a coach.  I was also a freelance graphic designer after my B.com for almost 2 years.
Where is your startup based out of? Why do you think that is the best place for you?
My office is in Bandra West, Mumbai. It is the best place for me as Mumbai has a lot of demand for such programs especially among the youth. I get to interact with different kinds of people day in and day out.
As a startup founder, what are you paranoid about? What keeps you awake at night?
Honestly, I sleep like a rock! Nothing really keeps me paranoid or awake at night. I usually listen to soothing music for ten minutes right before sleeping. This ensures that I get sound sleep.
Who are your competitions and how are you better than them?
My biggest competitor is me. I strive to get better by the day. Each time I have a new assignment, I change my training strategy. I change the content, activities and approach so that there is always newness in my services.
There are many coaches, trainers, speakers and facilitators in the industry. I can't really compare myself to anyone because each one of us have different stories and experiences. No training is complete till it doesn't have an element of YOU in it.
How hard is it to have a work life balance as a startup founder and how do you manage it?
In my opinion, there is nothing known as work-life balance. Work like other areas, is also a part of our life. The balance has to be within us.
Have you raised funding? If yes, then we would like to know the details. If no then please tell us if you are looking to raise.
I haven't raised any funding yet. As of now, I do not have any plans for funding but who knows what's in store for the future?!
What's the biggest misconception people have about you? Why do they have that? What's the reality?
Many people find my dressing too casual for an Image Consultant specially because I believe in no hassle dressing and hardly any make-up. I refuse to change this, as this is ME. It is important to have self-belief, love and acceptance for self. A lesson that I have learnt over the years is that we are not here to please everyone. It is okay to be imperfect. Be yourself without being sorry or guilty. Just be true to yourself.
What gets you excited about this company?
The thought of doing my own thing in itself is very exciting. I love the freedom that my work gives me. The best part is I meet new people every other day, learn new things and also get paid for it!
Tell us how a day in your life looks like? Your schedule for a day right from the time you get up till you hit the bed at night.
My day starts with a glass of warm water, ginger-lemon grass tea, visualization meditation and me time. Post which I get ready and leave for training. By the time I reach home after training it's around 7:30 pm. I have dinner with my family and then go for a walk. In between, I spare half an hour for reading a book, some inspirational articles or watching some videos. I hit the bed by 10:30-11:00 pm. On the days when I'm not training, I utilize that time for ideation, creation and upskilling myself.
Tell us about your team and how did you meet each other?
Currently, I am the only person conducting the sessions. I shall soon start expanding and hiring team members.
Author