Sponsored Ads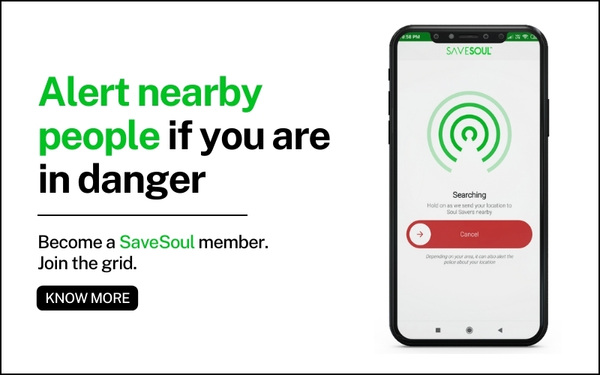 Embarking on an exhilarating journey in 2020, Narkha.com has swiftly become a beacon of innovation in India's fashion landscape. Melding online and offline direct-to-consumer facets, Narkha transcends conventional fashion boundaries to embody a dynamic community space for self-expression. In an exclusive dialogue with Bangalore Insider, entrepreneur Jai Supreeth, founder of Narkha unveils the brand's origins, revolutionary strategies, and the integration of augmented reality merchandise. Beyond the present success, Narkha envisions a future where mixed reality elevates the in-store experience, leaving an indelible mark on the global fashion and lifestyle scene.
Can you introduce Narkha.com to our readers and share the story behind its inception and growth as an online & offline D2C fashion and lifestyle brand in India?
Absolutely, Narkha is an exciting online and offline D2C fashion and lifestyle brand that we're incredibly proud to have established right here in India. Our journey began amidst the challenges of the pandemic in 2020, and from the very start, we've been driven by a powerful vision: to create a vibrant community where people can truly stand for change. Narkha goes beyond just clothing; it's a platform for self-expression and an opportunity for everyone to rally behind their beliefs.
Narkha.com has achieved impressive growth, going from zero to generating 1.5 Million INR in revenue during your final year of college. What strategies and innovations contributed to this remarkable success?
Our journey to success has been quite exhilarating. Initially, our focus was on providing top-quality apparel at affordable prices, and we let our product quality speak for itself. Word of mouth played a significant role in our early growth. Additionally, we introduced an innovative feature – augmented reality apparel – which was a game-changer, setting us apart from the competition.
Could you tell us more about the distinctive product offerings at Narkha.com, including Augmented Reality Merchandise, and your collaboration with HYPD? How do these offerings set Narkha.com apart in the fashion and lifestyle industry?
Certainly! At Narkha.com, we're all about pushing boundaries and merging fashion with technology. Our augmented reality merchandise is a prime example of this synergy, offering customers a unique and immersive shopping experience. Moreover, our collaboration with HYPD was a strategic move, where we partnered with influencers who genuinely appreciated our product quality and design, making our brand the go-to choice for their followers.
Your brand has garnered recognition and trust from esteemed institutions and satisfied customers. Could you share some key moments or strategies that have contributed to building this acclaim and trust within the industry?
One of the pivotal moments in our journey was when we secured a collaboration with India's top institution, the Indian Institute of Science. Being their official merchandise partner alongside giants like Airbus and Coca-Cola was a momentous achievement that significantly boosted our brand's credibility. Our strategy of consistently delivering top-notch quality and design has been a cornerstone of building trust within the industry.
Balancing the demands of building a successful brand with a personal life can be challenging. Can you provide insights into how you manage this balance and stay motivated in your entrepreneurial journey?
Certainly, it's a challenge, but passion fuels us. Balancing academics and entrepreneurship during college required precise time management. Learning from failures without a mentor has been our path to growth. The key is to stay motivated by our vision and the impact we aim to create through Narkha.
Narkha.com seems to have a unique focus on streetwear fashion. What inspired this focus, and what trends do you see emerging in the Indian streetwear fashion scene?
Our inspiration comes from listening to our customers and staying attuned to trends. Our foray into original streetwear collections was driven by this feedback. We're dedicated to keeping our finger on the pulse of the Indian streetwear scene, so expect more exciting releases in this space.
Looking ahead, what are the long-term goals and aspirations for Narkha.com, both in terms of product innovation and its impact on fashion and lifestyle enthusiasts in India and beyond?
In the long term, we envision a network of offline stores across India, where we can seamlessly integrate mixed reality and other technologies to enhance the offline shopping experience. We're committed to continuously innovating our products and making a lasting impact on fashion and lifestyle enthusiasts not only in India but worldwide.
Author