Sponsored Ads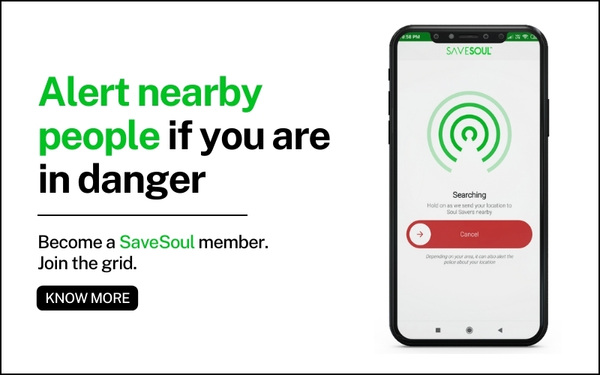 Entrepreneurs help humanity leapfrog the natural process of evolution.
The first person or persons to discover fire were entrepreneurs. The first person or persons to imagine and create the wheel were entrepreneurs. The first person or persons to create and improve upon the type of material used to clothe human bodies were entrepreneurs. From harnessing the power of flowing water in rivers and the dawn of agriculture, to the combustion engine and commercial aeroplanes, entrepreneurs observe nature and spur humanity forward towards progress and a better life for all the people fortunate to come in touch with them directly or indirectly.
With the entire adult population of the world in existence and new babies being born every year, the clothing business has always been evergreen, the differentiators among designers and fashion houses being the raw materials, stitching methods, the overall design and marketing. Everyone, at one point in their lives, actually many still do, aspire and dream about better clothes, both aesthetically and quality wise. As the brand landscape is so vast, it becomes confusing for the end consumer who is too busy with his or her personal and professional life.
In a vast country like India with an equally vast unorganised market filled with local brands or unbranded products, audiences too differ in their tastes, interests and level of income and education, and the onus is up to a brand to choose the audience segment it wants to sell to, accordingly. Today, we talk about Reve' Fashions and its founder, Ms. JIgna Shah, who having established Reve' in 2006, is looking to scale up both domestically and internationally, in her established clothing business and the new portfolio of organic wellness products.
Give a brief info about your startup?
REVE' is one of the top pan-India celebrity-focused brands operating in high-end clothing & Organic wellness, with our own outlets in most of the posh areas of Mumbai & Ahmedabad.
As the founder & CEO of REVE', I'm a graduate from the National Institute of Fashion Technology & now a part of the final jury for admissions into NIFT for the last four consecutive years. I have won a lot of national Awards, Accolades & few Global awards like World federation Award and the Iconic Woman Award.
What made you start your startup and what problem does it solve?
Fashion is a constant evolving creative field with increasing global demand with "World as one community" globalisation. Sustainable clothing is what the future should be.
Tell us about yourself, your previous jobs/ventures? What were you doing before this startup?
I completed my Masters in Commerce & took up a job working as a professor of Economics, since my Father was a C.A, C.S gold medallist & his emphasis was always on academics.
But after teaching for 2 years, the teaching profession did not interest me, and after my father's sudden untimely death, coupled with the fact that I was ambitious by nature & wanted to experience the world, experience new places, people & cuisines, I decided to do something of my own from scratch.
My Faculties from where I did Masters suggested me to do something with my creativity as they had seen my sense of detailing when I was heading committee for extra-curricular activities.
So I started a start-up selling high-end western clothing in 2006 thereby becoming the 1st designer to start designing western outfits for Indian women.
Where is your startup based out of? Why do you think that is the best place for you?
I am based out of Ahmedabad.
I feel, In the Initial stage of starting-up, setting up base at the place where you were born & raised is good as it gives a  lot of ease to operate with limited resources since you know the business community well and its easier to make introductions when you're a local.
As a startup founder, what are you paranoid about? What keeps you awake at night?
Delivery Schedules make me paranoid. Labour issues stole my sleep for few years.
Who are your competitors and how are you better than them?
No Compromise in Quality & Services along with sharing knowledge with clients puts us on a higher platform than competitors.
How hard is it to have a work-life balance as a startup founder and how do you manage it?
Business is a 24×7 mind job. An entrepreneur's life is about multi-tasking & that teaches a lot to manage one's time well.
Have you raised funding? If yes, then we would like to know the details. If no then please tell us if you are looking to raise.
I am in the market looking to raise funds.
What's the biggest misconception people have about you? Why do they have that? What's the reality?
A major misconception people had about REVE' was that it's an expensive brand since the Indian crowd feels any outfit without embellishments can not be expensive.
Clients realise that REVE' is not an expensive brand considering the quality of fabric we use, the fit and the  stitching quality when they wear our outfits.
What gets you excited about this company?
Heart-felt admirations from Bollywood stars, Business tycoons & the who's who of India excites me, since they're direct endorsements of the high quality of my product and company, and myself.
REVE' Organic wellness has changed so many lives by its positive impact & doing good to society excites me.
Training & employing talented and deserving artisans excites me the most.
Tell us how a day in your life looks like? Your schedule for a day right from the time you get up till you hit the bed at night.
My morning starts with Tea & E-mails. Then I Work-out if not travelling, or I head to the factory. There are meetings set-up for all our new Projects before the lunch break. .Post lunch I supervise the training modules imparted to artisans and attend exclusive meetings with prospective clients. Evening time is me time, family time.
Author