Sponsored Ads

Regor is a Mumbai based startup founded by Tanvi Agarwal and Ankur Agarwal.  It deals in high quality 'mobile accessories' like mobile chargers, cables, speakers, earphones and other accessories.
The best part of this whole journey has been to read & hear all the amazing feedback our customers have to say about us! The joy of our customers loving our products as much as we do, pumps up our hearts & makes us work harder, says Tanvi.
We got an opportunity to catch up with Tanvi, the co-founder of Regor. Read their full story.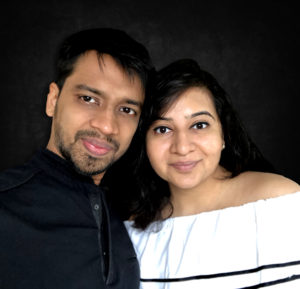 Give a brief info about your startup?
Regor was launched to raise the bar in the Indian electronics market. At Regor, we are trying to introduce new and better innovative mobile accessories which help solve Indian customer's smartphone's needs.
By tracking latest global trends, our solutions keep the customers abreast with technology while removing limitations which helps the buyers achieve more in their routine. Our motto is to offer MORE at LESS prices as we believe no one should settle for anything due to lack of choices. Like for example, we were the 1st ones to offer a 4.8 Amp Dual port car charger which is a best seller on Amazon. Regor is also a part of Amazon Launchpad. Our consumers love our hassle free after sales service & their amazing feedback has led to a 100% jump in the turnover already.
What made you start your startup and what problem does it solve?
We were really tired with the short USB charging cables provided by the device manufacturers & also how easily they got frayed with time.
We had tried several branded options yet most of them did not deliver as per their promises. Additionally, if one wanted to buy a cable which did have all the features one desired, it would more often than not, be expensive. From our observation, we noticed that the latest & best technology arrived very late in India and was simply not worth the premium it commanded.
Hence, we decided to build something that was not only long & sturdy but also affordable. We wanted to create a product that would solve all our needs & make us happy.
So, we took a leap of faith, quit our jobs & ventured into an already cluttered market to bring some innovation.
Our company deals in mobile electronics which are an essential part of our daily lives. Simple products like USB cables, car chargers, Bluetooth speakers which are very common yet there is much that can be done in terms of innovation to make them convenient while being pocket friendly.
Tell us about yourself, your previous jobs/ventures? What were you doing before this startup?
Our founding team consists of me Tanvi Agarwal (30 years) & Ankur Agarwal (31 Years). Both of us have an MBA degree from N.L Dalmia Institute Mumbai & Welingkar Institute Mumbai respectively. I personally have a work experience of 5 years in Marketing from 2 of the best companies in India- Marico & Hindustan Unilever. Ankur on the other hand has worked with Times Now in Ad-Sales.
Where is your startup based out of? Why do you think that is the best place for you?
Our startup is based out of Mumbai. Since ours is currently an E-commerce based model, location makes no difference to us.
As a startup founder, what are you paranoid about? What keeps you awake at night?
Since our brand revolves around electronic items, it is essential to be on our toes as technology is changing rapidly & it is important that we are early to understand market trends & needs.  Hence there is a constant reminder to change, adapt & not remain stagnant in terms of learning & knowledge.
Who are your competitions and how are you better than them?
Samsung, Apple, Belkin, Motorola, Blaupunkt are our major competitors.
We provide accessories with the latest technology which helps you perform your daily activities more conveniently. We constantly strive to offer more features than current market offerings at pocket friendly prices. We monitor the product curves in extreme closeness and insist on launching products that are way ahead of the competition. At Regor, we believe a sale is just the beginning of a relationship and hence we offer the quickest & most convenient post- purchase customer service & warranty.
How hard is it to have a work life balance as a startup founder and how do you manage it?
Being a startup requires most of our time dedicated to work. However, we believe it is essential to develop yourself also, especially when we are married .  Hence we dedicate an hour in a day to exercise, another hour to read books and atleast 2 hours of family time. We work 6 days a week, sometimes we land up working on Sundays also when needed, but we ensure we have taken sufficient time off to rejuvenate ourselves so we can work efficiently. It is extremely important to have some time off every day where you can sit back and reflect.
Have you raised funding? If yes, then we would like to know the details. If no then please tell us if you are looking to raise.
We are primarily bootstrapped however funding definitely would give us an edge over competition as well as enhance brand credibility in the market.
What's the biggest misconception people have about you? Why do they have that? What's the reality?
That we as a couple do not have anything else to talk about except our work. On the contrary, working together with all its ups and downs has provided us with better understanding of each other and also made us stronger as individuals.
What gets you excited about this company?
The best part of this whole journey has been to read & hear all the amazing feedback our customers have to say about us! The joy of our customers loving our products as much as we do, pumps up our hearts & makes us work harder.
Tell us how a day in your life looks like? Your schedule for a day right from the time you get up till you hit the bed at night.
We both begin our day with some exercise, then after breakfast we head to office, work straight till lunch. We love to read, so we dedicate 15-20 minutes to read a book and clear our head and then back to work till around 7-7.30 pm. After dinner with family, we all like to play some games & if there is no pending office work we wind up our day by watching some comedy and reading a book before hitting the bed.
Tell us about your team and how did you meet each other?
We were friends from college and after a couple of years we decided to get married and that's when we decided to start Regor.
Know a great startup story or want to share your own? Write to us at contact.bangaloreinsider@gmail.com and we will get back to you. For more updates follow Bangalore Insider on Facebook.
Sponsored Ads