Sponsored Ads

Imagine you're going to have a candid conversation with one of the most popular movie actors, the kind of person who has churned out hits after hits, and whose fan following keeps increasing every single day. Before the conversation starts, you ask yourself "How will the interview go? What will be her reaction?" Now imagine, speaking to a sweet little teenager who radiates kindness, is super sweet and highly passionate and dedicated about her work.
This is a bit what it feels like to have a candid conversation with Ragini Dwivedi, the woman talking to you who is all smiles and still as enthusiastic of her work as she was when she started out. Her energy is infectious. It is impossible to talk to her for a few minutes, much less an hour and not feel like you're talking to one of the nicest and most genuine actors in the industry.
We talk about a lot of things, from her early career, how friends are so important in her life and how hectic the life of an actor can be; and with every passing minute, you can feel the hard work and dedication that has gone into what she is today. When I ask her about how she got into the modeling industry, she bursts into laughter and exclaims "It was all by accident. I never intended to." But when you talk to her more about the movie industry, you cannot help but notice that she indeed loves the work she does. Which, she admits is exactly what keeps her going.
The photographer refused to do the photo shoot after seeing me. He refused because neither had I not done my eye brows nor had I waxed.
You are a huge star in the Kannada movie industry. Please tell us on how did you get into the movie industry?
It was very sudden. I was just like a normal teenager juggling between 15000 things that I always wanted to do. When I was really young, around 4 or 5 years old, as any other girl would be, I was really flabbergasted by the whole idea behind tiaras and Miss India. I think in 1994, when Sushmita Sen won the miss universe contest, it was the first time that I wanted to wear tiara, I wanted to be Miss India. I dreamt of becoming a model.
But since my dad was in the army and we used to travel most of the time from one city to another, over time my interest completely deviated from wearing tiaras to someone like a tomboy. I completely transformed into someone who liked outdoor activities and sports. I was a good basketball player. I literally played every sport that you can name and I loved it. I mean I may not have been the best at it but I always enjoyed it, including sports like rugby, kabbadi, football, basketball, throwball, volleyball, swimming, horse riding, shot-put, javelin, relay etc. But one thing I must say is that I was a very bad runner. I just loved the whole aspect of being outdoors and being able to connect with people where all that mattered was how good you were in the sport.
By 9th or 10th standard I realized that I was a sports oriented person and I wanted to do something in that field. I had played national level basketball and national level horse riding. So basically, my life was all about sports. I was never a studious kid, but being a byheart-er it saved me through my school life. I had all my plans set up. After my 12th I wanted to do this i.e sports and suddenly, I don't know how, everything changed.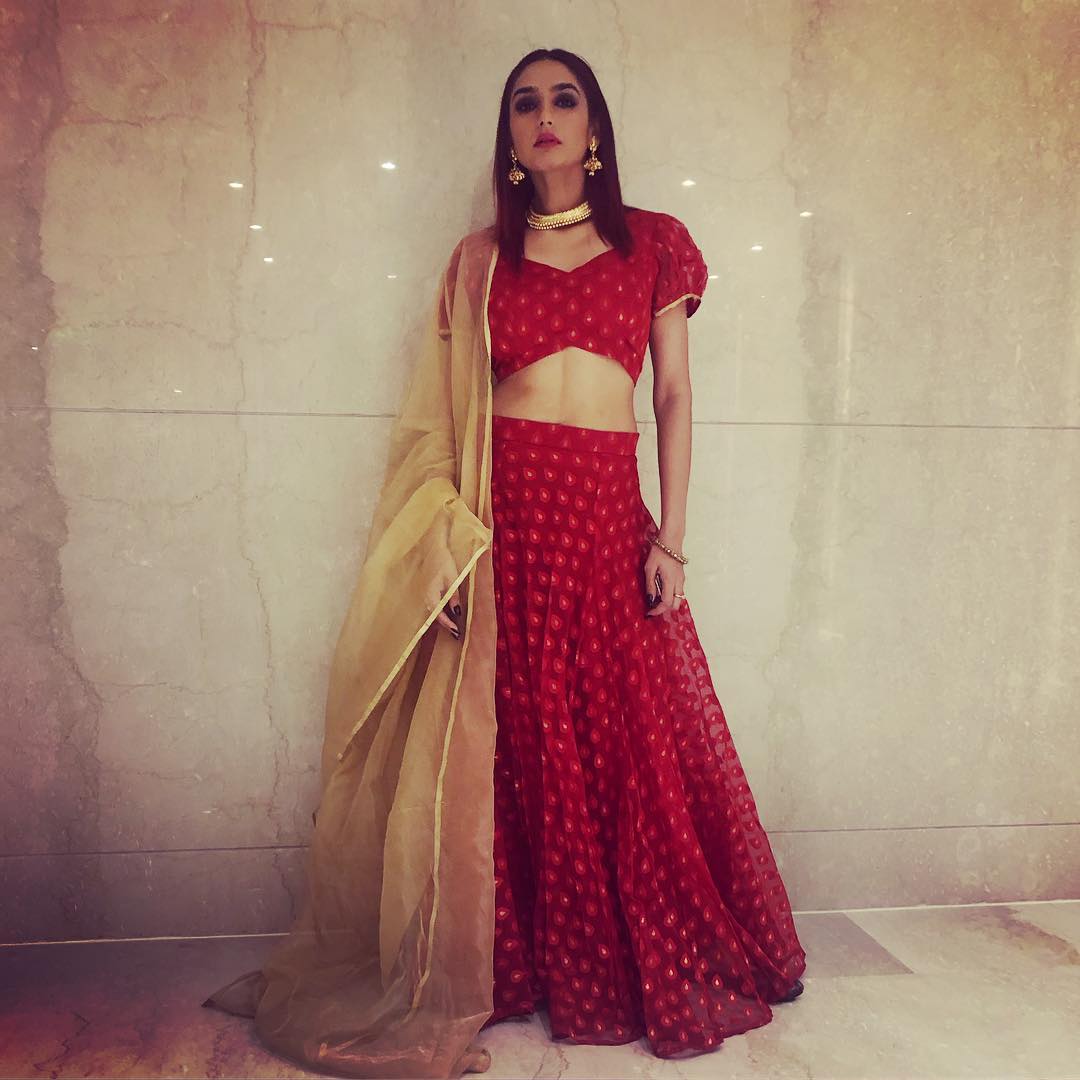 It all changed the day I happened to meet Prasad Bidappa.
It was at a gathering and he said "you are a good looking girl. If you groom yourself and take care of yourself a little bit, you can become a good model." But I wasn't sure. I thought I couldn't be a model. That was the first thing that came to my mind. That was because I was quite a chubby tomboyish kid. I had literally no feminist traits and qualities what so ever. I had just finished a basketball practice session and was in my sports attire when I met him. But Prasad really had the eyes to see the beauty inside that tomboy. He said that they were doing this new model launch that they did every year. He asked if I could take part in it.
As fate will have it, I actually ended up doing that show. For the first time I wore heels and a black cocktail dress. Just as the show finished I thought I had rocked it. But after seeing the pictures I realized what a disaster it was. I had tears in my eyes because I thought that I had humiliated myself in front of the world. I went to Prasad and said that I was never going to do this again. But he was really supportive. He made me realize that nothing happens over night and that everyone takes time.
I decided to continue. Another day, we went to his house for a photo shoot. It was in Yehalanka and when we reached there, the photographer refused to do the photo shoot after seeing me. He refused because neither had I not done my eye brows nor had I waxed. But honestly speaking, I didn't know anything remotely related to makeup. I was 18. But gladly, my mom was there for me. She called a beautician at night and O my God, it was one of the most painful nights in my life. I did one side of my eyebrows and I refused to do the other side. I literally refused.
However, after much persuasion I did it in around three hours time.
But, the makeover did make a difference. The first and the second day's pictures were completely different. Gradually, I started doing these shows once in a while and in the span of about four to five months I managed to get a good name and I started getting good shows. I also happened to win Miss India South. After around nine or ten months I started getting offers for Kannada movies. But there was a problem. I didn't know the language as I was a Punjabi. Not only that, I didn't know a single thing about films.
One thing I remember is that I got to meet Sudeep for a movie and the next thing I realized was that I was in that movie. I didn't know who Sudeep was, I didn't know acting, I didn't know Kannada. But everything worked out well. That is how the journey began and this is my ninth year in the industry and when I look back I realize that the journey has been great.
Do you sometimes feel that sports will always be your first love? If given a choice today to choose between sports and movies what will you choose?
I would choose my today's life. I have never had regrets in my life. It is very important to not have regrets.
What are you gonna keep sobbing about? What is destined to happen will happen. I have always taken life as a journey. I take it as it comes. But I will 110% make an opportunity come to me and work for me because that is the kind of person I am. I am aggressive, I am focused and I am a go getter. Even if everything is going wrong with me I will still never give up.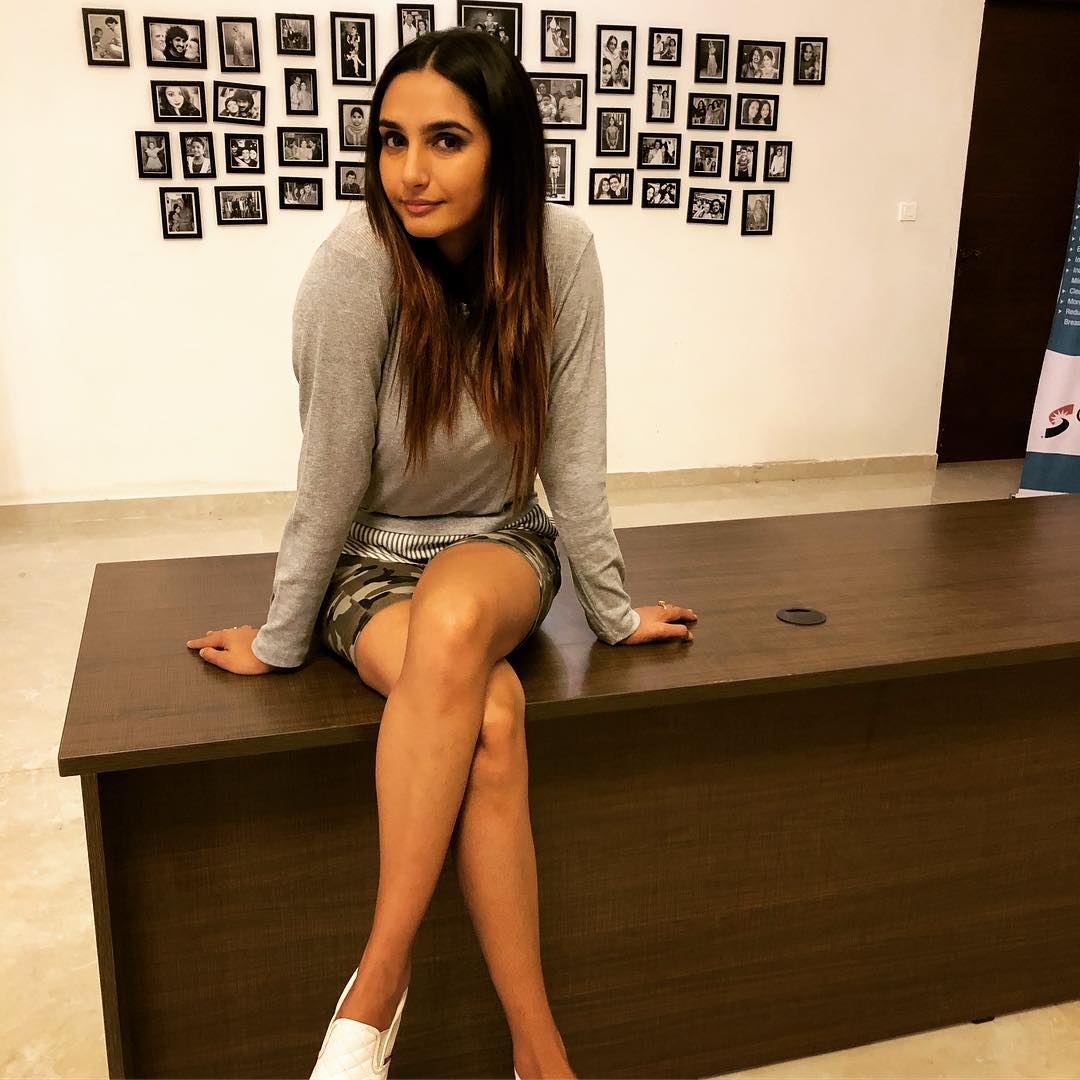 How do you detox?
For me, it will be by spending time with my friends. Well, I am actually not the kind of person who calls people or messages people. I am not the kind of person who keeps in touch. But thankfully, I have friends who keep in touch and there are these few friends of mine who are like my life. They are my detox factors, I can tell them anything and everything. I maintain my sanity because of them. I am in the acting profession which can get quite hectic at times. I am not saying that I am in a super profession, but all the travel that you do, it sometimes zones you out. I travel so much and most of the times I am in a hotel. These are the times I can talk to my friends.
If you could give an advice to younger self.
Haha! There is no advice that I want to give to my younger self. But I do have an advice for my current self and i.e to get more sleep.
As an audience we only know about the on screen personas that an actor play. But we never get to know how a typical day in the normal life of an actor looks like. Can you please tell us about a typical day in your life.
We don't have a typical day. People think that an actor's life is full of luxury and all those flamboyant things. But it is not. In any other profession you get your holidays, you get your job timings; you can plan your week. But we don't. We don't have holidays nor fixed job timings. If I am not shooting I am not shooting for a week. If I am shooting I am constantly shooting for eighteen or twenty hours. Our profession has the craziest working hours and we will have to be available all the times. Other than that if I get time I will be sleeping or in the spa. But sometimes many people do ask me if I do normal household stuff like cooking or washing vessels. I mean, these are normal human activities. Why won't I do that?
If there is one person in the world that you would like to meet and ask something who that person will be?
No one in particular, but I would love to meet all of them. Every single person has a story to share. I would like to meet everybody and get to know their story.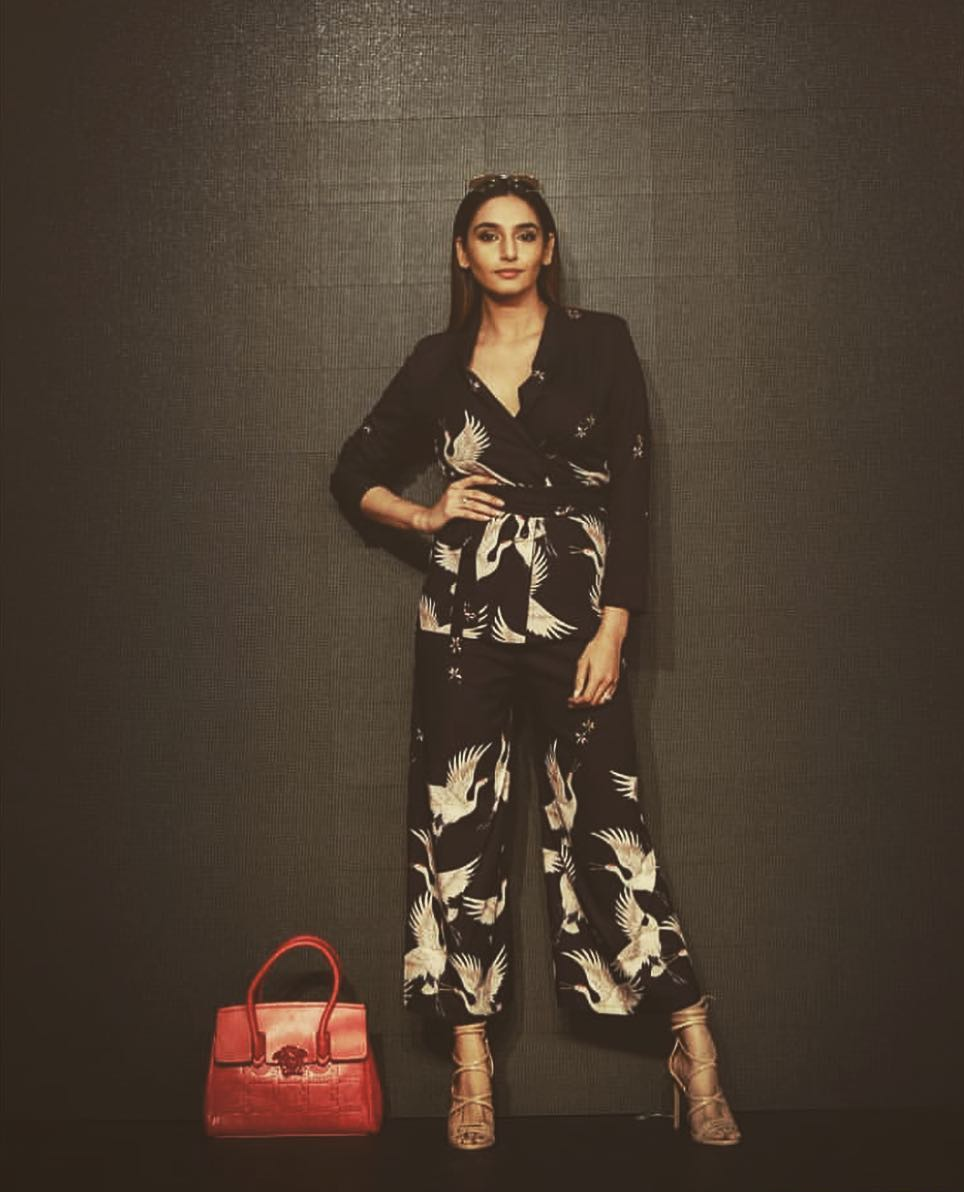 If someone wants to pursue a career in acting how do you think that person should take it up?
I think that they should take it nice and slow. Do your homework, do your research. It is really important to have patience. In today's world everyone is in a hurry to reach somewhere. If you really think that it is cut out for you then work towards it but be patient. Otherwise what happens is that most of the people end up getting advantaged of. The journey may be long, it may be stressful, but when you get there, it will be there for a while. It is far sweeter because you have worked for a period of time to get there. People think that it is so hard to get into the movie industry. Actually it is not. What is harder is to maintain your stardom or maintain your name than getting in. Some people get here with one film, some people get there with ten. But staying there is what matters.
People have this opinion that the life of an actor is very luxurious. Because people mostly see the characters that they play in movies, but there are challenges right? Would you like to speak about any challenge that you had faced initially and that you had to overcome.
Being in the glamour industry is so much pressure. You have to take care of yourself, you have to take care of your physique and you have to be available constantly. People don't realize how much an actor travels, how much back end work we are doing. Looking glamorous, looking healthy, looking fresh all the time is such a difficult thing to do. The climate changes in every city that you go to. You need to get acclimatized to it day in and day out. These may be small things but those make a big difference. Even if you are in the fifteenth hour of your shoot for the day, you still have to look fresh. It is not easy, but it is definitely worth all the struggles.
---
Know a great story or want to share your own? Write to me at gaurav@bangaloreinsider.com and I will get back to you. For more updates follow Bangalore Insider on Facebook.
Author
Sponsored Ads