Sponsored Ads

Questerra is a Bangalore based startup founded by Rishabh.
The Questerra experience is more valuable as a group of inspiring, motivated, and fun people are handpicked from our pool of applicants love to travel, learn and network with. We carefully select co travelers who share the same zeal and enthusiasm as you for the respective domain. Some of our products are: The Fashion Intensive, The Jewellery Intensive, The Film Intensive, The Spatial Design Intensive, Culinary Arts etc, says Rishabh.
We got an opportunity to talk with Rishabh, the founder of Questerra. Read his story to know more about his journey as an entrepreneur.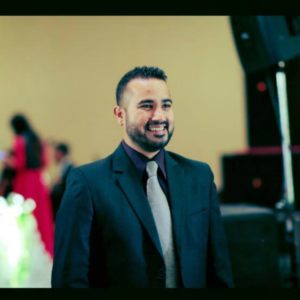 Give a brief info about your startup?
Questerra organizes 2-4 week tours which are concentrated on a particular industry.
These tours come with access to seasoned mentors, industry professionals and a study module relevant to your chosen area of interest
The Questerra experience is more valuable as a group of inspiring, motivated, and fun people are handpicked from our pool of applicants love to travel, learn and network with. We carefully select co travelers who share the same zeal and enthusiasm as you for the respective domain. Some of our products are: The Fashion Intensive, The Jewellery Intensive, The Film Intensive, The Spatial Design Intensive, Culinary Arts etc.
What made you start your startup and what problem does it solve?
Having traveled extensively,  lessons and inspiration in our world and its civilizations had more to give me than my formal education. Art forms, languages, cultures,  scriptures, architectural styles, innumerable natural wonders and people in themselves have their own stories to narrate which are far more interesting and impacting. My travels in turn led me to me closely observe the educational system which I came to realize was restricted.
According to me the world is a classroom and teaches lessons that will more or less reshape one's life. The idea of Questerra which is rooted from 'quest' and 'terra' stems to opening our education system to a more experiential learning which is more about people, places and practices giving a more realistic and practical approach to learning.
To make it more impactful we make sure our industry specific experiences are created by industry insiders and guided by very able and established mentors.
Tell us about yourself, your previous jobs/ventures? What were you doing before this startup?
After my graduation, I took up an investment banking job which paid all my bills but not my appetite for innovation and travel. After about a year into my not so awesome banking job, I decided to quit and travel, turns out my clients were happier than me, best decision ever! I've always been fascinated with doing things against the wind and taking some risks. Travel opened up my thinking even and my travels to Asia and specially Africa made me realize the importance of education and experiential learning. The paradox was, I though the Indian education system is the best in the world for its affordability and proficiency at the same time lacked some 'practical and 'experiential' aspects. However I developed a network and channel to give African and other Asian student access to prestigious Indian institutions. A year into it I exited the profitable venture to bring in more 'experience' into the Indian education system. Too learn more about travel we then set up Social Rehab Hostels in Bangalore to understand how travelers function and learn more about their experiences. Social Rehab still the pioneer of hostels South India is running successfully, while we grow Questerra.
Where is your startup based out of? Why do you think that is the best place for you?
We work from our cubicles in We Work Galaxy and a remote facility in New Jersey.
India and specially Bangalore has the best ecosystem for startups in the world where every speed breaker has a stretch of a smooth road, sadly that cannot extend to our city's roads.
Access to a variety of networks and services in Bangalore makes it a brilliant place to work. We wouldn't want to move our base from here, however we are looking at more remote locations in Europe and Australia to expand our operations.

As a startup founder, what are you paranoid about? What keeps you awake at night?
The characteristic feature most important to an entrepreneur should essentially be patience and composure. With rejection at every corner, it is important not to lose one's cool. However, regulatory and compliance formalities can be quite taxing & lengthy. We are also paranoid about creating value and enhanced learning, if we fail to do the same, all our efforts may fall in a stack. Each night I see my dreams materializing into reality and that drives me to put in a little more effort and better my act.
Who are your competitions and how are you better than them?
In our scope of work, there is no competition, I mean if someone is out there giving a more experiential and comprehensive programme, they are only expanding the market. We would encourage more people to join the industry as that's how we can together create a more aware 'open' society? We would ideally not focus on bettering a competitor, but on creating a comprehensive inspiring experience that could truly help a professional/passionate learn, network and grow.
How hard is it to have a work life balance as a startup founder and how do you manage it?
Hmm, balance? Well we at Questerra love what we do and actually don't consider it work, well atleast most of it. We believe we are adding value to someone's life and making a more open society and we absolutely dig doing it! So if you love doing what you are doing, you wouldn't consider it work. Having an environment like ours in office helps us think outside the box and create more value based experience which gives us immense satisfaction. When you love what you, you keep doing it and don't get bored to balance it with something else. However we have swimming pool and table tennis meetings to keep our thinking fresh and off the beaten path.
Have you raised funding? If yes, then we would like to know the details. If no then please tell us if you are looking to raise.
No, we are self funded and rooted in fundamentals of organic growth. We are in a business that generates enough revenue to grow at a enviable rate and not looking to grow inorganically at the moment. We are equipped to grow at the pace we intend too, so unless theres a more value driven, strategic incentive, we don't think we would like to raise funding at the moment.
What's the biggest misconception people have about you? Why do they have that? What's the reality?
Well, we are a nobody for anybody to have an opinion yet and people's opinions can do nothing to deter us.
However there are misconceptions about the travel and education businesses that we would like to address, like travel business being thought of as a more glamorous one, or the education venture being a boring one. We would like to change that.
What gets you excited about this company?
At Questerra we are bestowed with the gift of experiencing different professions/arts very closely.
Imagine studying and understanding design sensibilities like a Fashion designer, or seeing the world behind the photographer's camera lens, perhaps sketching intricacies with a jewellery designer, well the list is endless and has opened up a world full of possibilities. Amazing, isn't it? Yeah, that's what we thought.
Each day presents itself with an opportunity to learn something new from someone and pass it on to a few more.
Tell us how a day in your life looks like? Your schedule for a day right from the time you get up till you hit the bed at night.
Every day is a more or less like a rollercoaster ride. Our emotions range from being defeated with disappointment to feeling euphoric at having maneuvered around yet another obstacle. It is a wholesome experience and equips you be prepared for anything that comes your way. Our activities range from brainstorming, problem solving, budgeting, social media marketing and perhaps just a little bit of everything. Running a start-up makes you understand the complete functioning of the business model.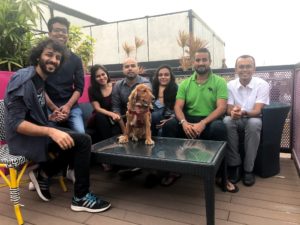 Tell us about your team and how did you meet each other?
We are a small but very passionate team from around the country and more. We have some French, Russian and Americans along with team members from different parts of the country. This diversity helps our thinking be as impactful and cohesive as we can right now. We've mostly all met on our travels physically or on our travels on the wonderful Google chrome. We have our own creative think tank along with some senior management professional who share their vision of our company.
Know a great startup story or want to share your own? Write to us at contact.bangaloreinsider@gmail.com and we will get back to you. For more updates follow Bangalore Insider on Facebook.
Author
Sponsored Ads