Sponsored Ads

Meet Anurag Agarwal, Managing Partner at Pyplyn a Bangalore based startup, he started his journey with Soham. Pyplyn was started with the mission "to help our clients grow their companies and nurture their brands with well-crafted marketing communications. We have helped over 100 clients grow their businesses in a wide range of industries." Their style of working is to merging the latest techniques in marketing science with strategic thinking and highly creative executions.
Anurag belives in getting things done with healthy competition. Look How Anurag has to say about the competition.
"Every startup has its own unique style of catering to its clients/customers. We believe the model followed in Pyplyn is Niche and with our proven track record, competition is something we look forward to."
You can check his views and also see how his team is working? We got an opportunity to talk with Anurag one of the founder of Pyplyn. And I am sure, you will be inspired by his views…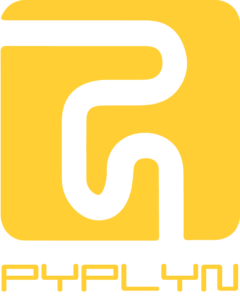 Give a brief info about your startup?
Pyplyn is an one-stop-shop for all your branding, technical and marketing related needs. With all the hustle and bustle going on during the day, it's easy to veer off track. Sometimes, all it takes is a little help from a professional to put you on the right path. We work so that you can realize your dream of taking your business to the next level.
What made you start your startup and what problem does it solve?
Pyplyn was incorporated in August 2016. We, the founders, Anurag Agrawal and Soham Basak carry substantial experience in the field of Digital Marketing and Technology respectively, apart from being college friends. After having worked in the corporate world for close to 6 years, they felt the need to help businesses build an online identity. This segment is very crowded and unorganized. Hence Pyplyn was formed with intention of addressing all the digital needs of a business under one roof. We believe everything can be sold as long as we are telling the correct story for selling it.
Tell us about yourself, your previous jobs/ventures? What were you doing before this startup?
ANURAG AGRAWAL
o Online Marketing Specialist
o Brand Establishment Expert
o Creative Wizard
o Social Media Strategist
o 5+ Years of Experience in Digital Marketing
o Ex-Tesco Online presence team
SOHAM BASAK
o Open source solutions architect
o Growth Hacker
o Lean Methodologies Champion
o Six Sigma Black Belt – Certified Practitioner
o 6+ Years of Professional Experience
o Ex-TCS & Accenture
o Ex-CTO RefYaar.com (Referral Recruitment job portal)
Where is your startup based out of? Why do you think that is the best place for you?
 845, 7th Main, 2nd Cross, HAL 2nd Stage, Indiranagar, Bangalore-560038, India
Bangalore is traditionally considered to be the IT hub of the country. An office location in bangalore adds to the authenticity of any services company.
As a startup founder, what are you paranoid about? What keeps you awake at night?
Paranoia something which you experience when you're not in control of things. When you get paranoid you tend to harbour a lot of negative energy. We do not believe in fearing the outcome.
We believe in getting things done. It's not our thoughts but or work that keeps us awake at night.
Who are your competitions and how are you better than them?
Every startup has its own unique style of catering to its clients/customers. We believe the model followed in Pyplyn is Niche and with our proven track record, competition is something we look forward to. Each employee working on the projects in Pyplyn is Google Certified and the clients can rest assured that the work delivered is on par the best in the industry. The best part of it all is that the cost for these projects is 1/10th of the cost that is normally charged in top MNC digital marketing firms.
How hard is it to have a work-life balance as a startup founder and how do you manage it?
When you love what you do and do what you love, everything around you is automatically balanced.
Have you raised funding? If yes, then we would like to know the details. If no then please tell us if you are looking to raise.
We are a pure services company. We do not have any eminent requirement for raising funds. We believe in unit economics band profitability.
What is the most important priority for this company?
Client satisfaction and remaining true to our values.
How do you think this might evolve over the coming months?
Scaling up;
De-cluttering design;
Be the go-to guys for all kinds of marketing needs
What's the biggest misconception people have about you? Why do they have that? What's the reality?
We do not really care about the opinion of the people who do not pay our bills.
What gets you excited about this company?
We are enablers.
    Enablers of livelihood for our team.
    Enablers of revenue for our clients.
Tell us how a day in your life looks like? Your schedule for a day right from the time you get up till you hit the bed at night.
My day usually starts right around 9:30 am in the morning. I catch up on the day's news and actionable and get into a call with my co-founder to discuss our to-do items for the day. I reach my office around 11 AM and jump into meetings/calls with our clients. These meetings/calls continue till 8 PM. Post that I have a sit down with my core team and understand the challenges that they are facing.  I try to help my core team overcome their obstacles. This goes on until 10:00 pm. Post which I go home and have dinner. At around 11:00 pm I get a call with my co-founder which generally lasts for 2 hours. After this, I start researching about new techniques in marketing and try my hand at implementing them. While I am at it I generally doze off around 5:00 am. That's my typical day.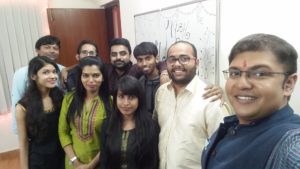 Tell us about your team and how did you meet each other?
I met my co-founder, Soham on 23 July 2007, that was my first day of engineering at SRM University. We have been together ever since and there has been no looking back.
Know a great startup story or want to share your own? Write to us at contact.bangaloreinsider@gmail.com and we will get back to you. For more updates follow Bangalore Insider on Facebook
Author
Sponsored Ads