Sponsored Ads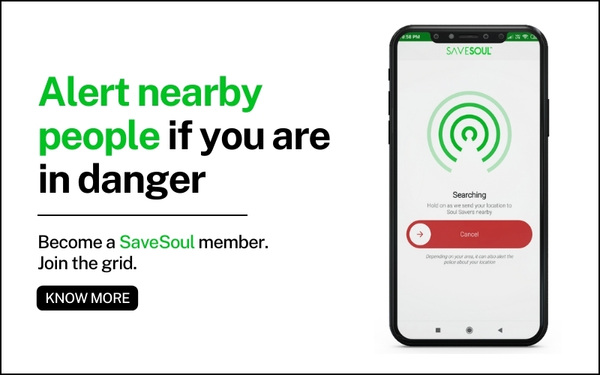 PrimedeQ is a startup founded by Shanthi. It is an online platform which brings hospitals, medical equipment sellers & service providers together.
I thought if Flipkart, Amazon, OLX, Cars24 etc. could do similar things using e-commerce technology; why not create a platform dedicated to medical equipment, says Shanthi.
We got an opportunity to talk with Shanthi, and see what she has to say. I am sure her interview with us will inspire you.

Give brief info about your startup?
PrimedeQ brings together hospitals, medical equipment sellers & service providers on one integrated e-Marketplace.
Through this network, we facilitate buying new and used medical equipment, selling used medical equipment, repair and maintenance of medical equipment, spares purchase online & other related services.
We are a one-stop destination for all things related to medical equipment for hospitals.
What made you start your startup?
6 years back a colleague of mine called up about a hospital who wanted to sell all its equipment just two-years after starting since they couldn't get enough business. They had very few offers, hardly recovering 40% of the cost. I could not help them at that time but eventually heard that they sold the whole lot for less than 1/3rd the cost after holding on for another two-years and incurring more losses.
I also recall, when I was working with a chain of hospitals in smaller towns, we were looking for refurbished equipment to meet a very tight budget and yet the project got delayed many times since we couldn't get the right equipment for the right price.
We also had a bad experience of how patient care suffered due to break-down of equipment, that was not attended by a service engineer for nearly three weeks. This is very common in tier-3/4 towns as the machine is usually not covered by AMC/ CMC and getting timely help from competent service providers, normally available in big metros, is a huge challenge.
All these experiences were simmering in mind for a long time. When hospitals want to sell equipment they get a bad deal because their access to potential buyers is extremely limited. The same is true when hospitals want to buy used equipment – they know maybe a few refurbishers or agents and have to pay much higher. What if selling and buying hospitals could easily find each other in a large network? Both would get a more profitable deal. What if the same network could help find a service provider when the machine is down?
I thought if Flipkart, Amazon, OLX, Cars24 etc. could do similar things using e-commerce technology; why not create a platform dedicated to medical equipment.
What problem does it solve?
There is a big information gap between buyers and sellers/ service providers in medical equipment industry in India today that can be addressed in a cost-effective manner through e-commerce, web and other technologies. There is a great opportunity for transformation & impact.
PrimedeQ addresses the medical equipment related needs of SMHs on one hand and on the other provides access to upcoming sellers and supports the 'Make in India' initiative. We offer full range of medical equipment typically required by small hospitals along with related services & spares.
Demand
Small and medium-sized, doctor-promoter run hospitals/nursing homes (SMHs) constitute more than 90% of India healthcare market in the private sector. They tend to work with huge budgetary constraints and cannot afford imported equipment from well-known brands. They are constantly on the look-out for affordable options or used/refurbished equipment. However, they lack information, expertise to evaluate and access to sources of used and affordable equipment options.  They are also concerned about service support and spare parts availability.
Supply
India's medical equipment market is over US$6Bn, but more than 80% is imported.  For upcoming sellers, selling and distribution costs have always been high and access to customer has been a challenge. As more and more hospital capacity is getting added in Tier-2 & 3 cities, selling is only getting costlier. Used equipment market and third-party support services are extremely fragmented and un-organized.
There is no platform connecting hospitals to other hospitals to sell equipment, which can be more profitable to both parties.
Tell us about yourself, your previous jobs/ventures? What were you doing before this startup?
As an Electrical Engineer and MBA in Finance, I started my career in corporate finance, evaluating and lending to various businesses. Soon, I joined Max Healthcare when it was a start-up and worked in Strategy, hospital planning, hospital operations. Having actually run hospitals both in Delhi and Mumbai gave me good understanding of challenges faced by hospitals. Before starting PrimedeQ, I was successfully consulting in the area of Data Analytics, Performance management, IT and Business processes with hospitals.
Where is your startup based out of? Why do you think that is the best place for you?
As e-Marketplace, we have virtual presence and it matters less where we are physically based out of. Due to our virtual presence, we are already getting enquiries and servicing customers, not only from all over the country, but also from outside of it.
Healthcare and medical equipment markets have strong potential across the country. Southern India constitutes over one-third of India's medical equipment market. Bangalore places us in the middle of South India with easy access to all states Tamil Nadu, Telangana, Kerala and Andhra Pradesh. Also it is easier to find multi-lingual resources in Bangalore due to its cosmopolitan nature.
As a next step, we are planning to branch out to the West, North and East.
As a startup founder, what are you paranoid about? What keeps you awake at night?
We have a great concept, tremendous opportunities – strongly validated by the target customer in the last two-years. However, scaling up is a different challenge. As a founder, what keeps me worried and paranoid is missing out on opportunities either for lack of knowledge, right people, skills and talent or simply costly delays.
Who are your competitions and how are you better than them?
As e-Marketplace in medical equipment, we aim to be an 'expert'-marketplace and not just an e-commerce platform. There is no platform exactly like us today in the country, which is focused only on medical equipment.  Either we have existing medical equipment companies with minimal digital presence or e-commerce players who among other things also sell medical equipment. Other players don't actively offer medical equipment servicing, which is a great pain-point for our target segment. World-wide there are organizations like Dotmed, Medwow etc. who are doing well.
How hard is it to have a work-life balance as a startup founder and how do you manage it?
Work-life balance is always work-in-progress and so far I have managed well through my entire professional life due to support from family. I don't find it any different now with a start-up, except, with grown-up children its lot easier to find more time for work. One big difference in a start-up is demand on you to work with lots less or negligible support, something you take for granted in large companies.
How do I manage? The best way to manage is to plan ahead, delegate and give your fullest to whatever you are doing when you are doing – whether it is on the work front or the personal front.
Have you raised funding? If yes, then we would like to know the details. If no, then please tell us if you are looking to raise.
Between the co-founders we have raised Rs 1 Crore and still spending it. We will be looking to raise funds in a year or so for investment in technology and expansion to other geographies.
What's the biggest misconception people have about you? Why do they have that? What's the reality?
The biggest misconception people have is that PrimedeQ is probably pre-mature and the industry is neither that IT-savvy nor ready for online purchase of medical equipment.
They have this misconception because historically senior doctor have not used laptops & mobiles at work and also since equipment purchase decisions in B2B environments have tended to be multi-party, face-to-face discussions, rather than digital search & online transactions. But that was also the case for retail or travel or used cars sales before Flipkart, Makemytrip or Cars24 came up. I recently read an ad caption that said, "It's crazy until you do it…"
The reality is we are already getting more than 100+ relevant enquiries/ month online alone. Close to 50% of our customers (specifically doctors) search for equipment online through smart-phones and many specifically requested for an App. The customer behavior is changing fast and I strongly believe, time is ripe for leveraging latest technologies including AI, Blockchain and 3D-printing in this field and bring about disruptive transformation.
What gets you excited about this company?
What gets me excited about PrimedeQ is the potential it has to disrupt the way medical equipment are purchased, sold, repaired, maintained and even disposed-off, in the very near future in India. We are aggregating and integrating a very large, fragmented market. We are creating a one-stop-destination for medical equipment, that doesn't exist today.
Tell us how a day in your life looks like? Your schedule for a day right from the time you get up till you hit the bed at night.
My typical day starts at 6:30 am, with my morning glass of Horlicks and newspaper (and of course a quick check of the mails and messages on the mobile). Thereafter I hit the gym for an hour-and-half of work-out, followed by getting ready to go to work. At work frankly, no two days look the same to me. Every day presents a different challenge, just when you think you have learnt how to manage one thing, some new problem comes up. Every day is learning and every day is progress.
I typically start with instructions to the team on late evening customer calls or developments. Thereafter, work is a mix of customer calls, interviews, proposal development, vendor interactions and other operational coordination. Late evening, I review daily activity reports from the field team and discuss actions for next day. Post dinner I sit down to write blogs, read, prepare presentations and other activities that I can do individually. First few days of the month goes into payroll, taxes, financials, while some days of every week are fixed for reviews.
A lot of time goes in follow-up for payments and managing cash-flow!
Tell us about your team and how did you meet each other?
Dr Sakshi Khandelwal and I have worked since our consulting days for close to seven years now. She is responsible for e-Marketplace Operations and assists me in almost everything. Sakshi and I together developed the PrimedeQ concept, started this from scratch.
I met Achudhan Mani, Co-founder and Director through professional connect. Achudhan is a veteran in the medical equipment industry with over 30-years of experience, including several successful entrepreneurial initiatives.
We are looking for co-founders from medical equipment sales and/or servicing backgrounds, with entrepreneurial ambitions and dream to make a big impact.
Know a great startup story or want to share your own? Write to us at contact.bangaloreinsider@gmail.com and we will get back to you. For more updates follow Bangalore Insider on Facebook.
Author