Sponsored Ads

Owning a car is the dream of many, but in a city like Bangalore where prices of cars sore through the sky with no secure payment options, buying used cars seems to be the only resort. Used cars in Bangalore have become much more affordable in recent times as more and more people prefer to buy these used cars which look like brand new with no damage whatsoever and lesser mileage costing fraction of the cost of brand-new cars.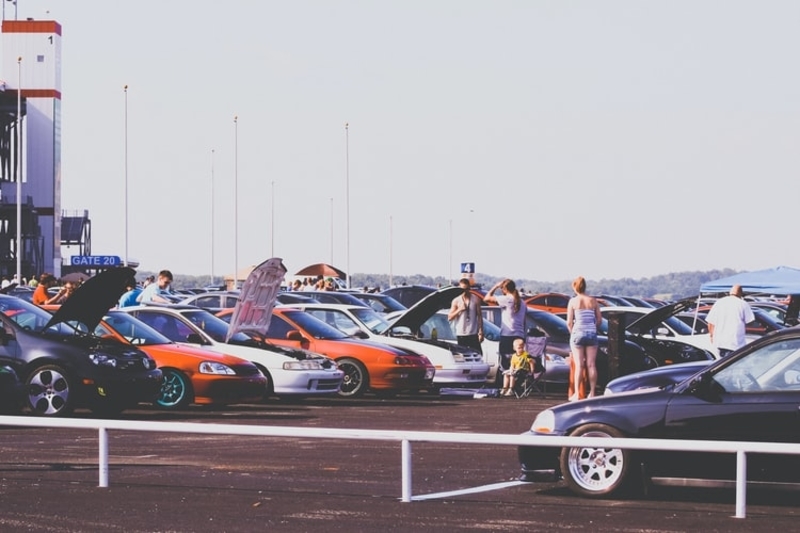 With such offers, the competition in the online sector for sites selling used cars has simultaneously risen. Choosing the best from them can be difficult, but then all of the top used cars sites where you can sell or buy cars are provided below. Take a look.
Used car sites
OLX cars Bangalore has been the top site for many Bangalorean's to buy or sell their used cars because of its streamlined services and features. With instant, hassle-free inspections and paperless transactions its slowly climbed the ranks of being India's number one used car selling and buying site.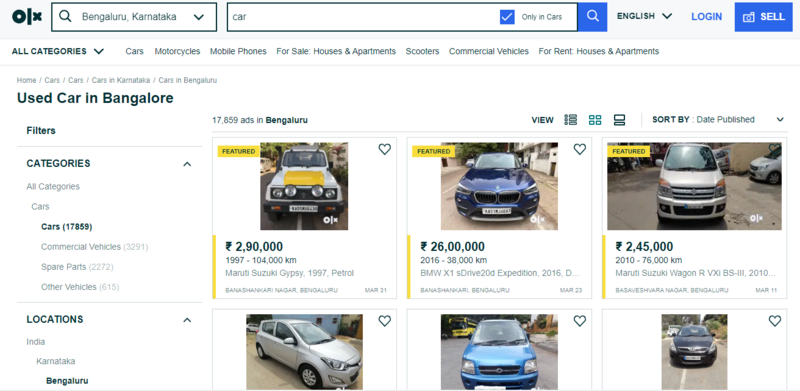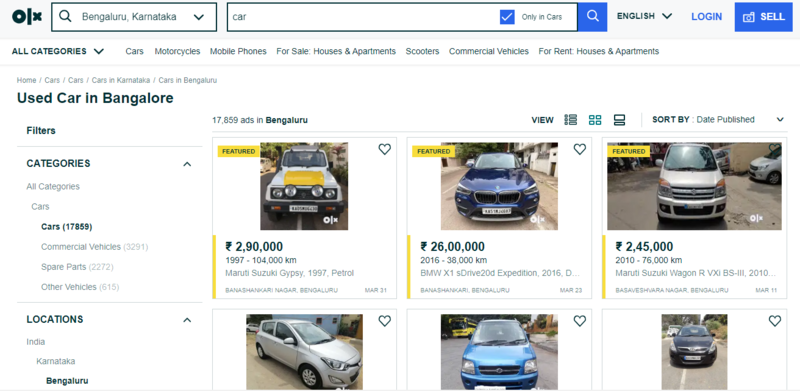 On the contrary, they do provide a wide range of used cars ranging from the cheapest models to the luxury and sports segment as well for reasonable pricing and financing options. Not only this, but then being the top site to sell used things, people have built their trust around the platform for its honesty and exclusivity in the products that the site sells.
Quiker cars Bangalore does offer a plethora of features and services in terms of finding the best value in used cars. While their itinerary is filled with several different automobiles to choose from, you can get instant quotes for your vehicle within a matter of seconds.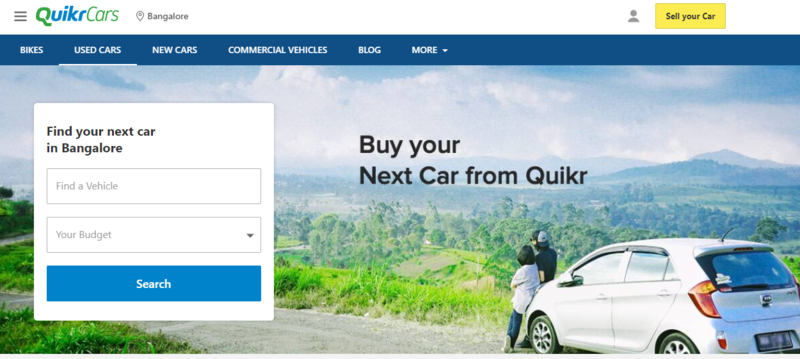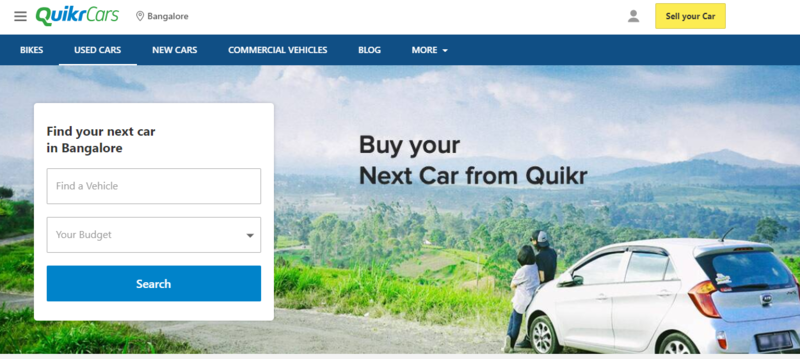 Quiker cars are kept in the best of conditions and with a plethora of fantastic reviews for the automobiles coupled with other used items on sale, it's your one-stop shop to find that perfect used car for all your desires.
Another dwelling site that offers a comprehensive take on buying used cars in Bangalore. Cars24 Bangalore is a site that is streamlined and provides the buyer with a compelling way of obtaining his/her dream car.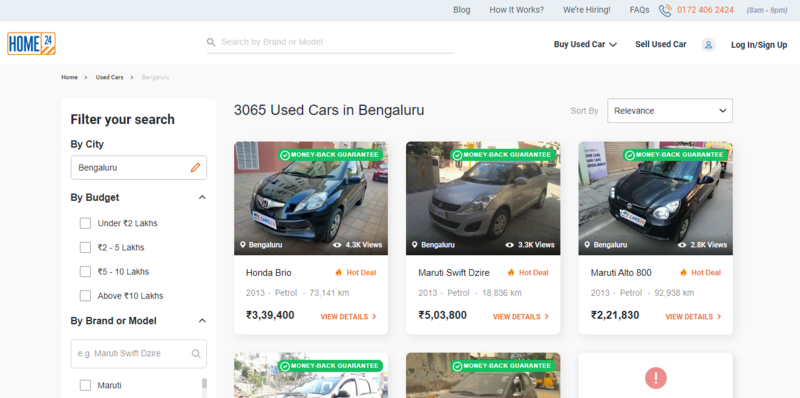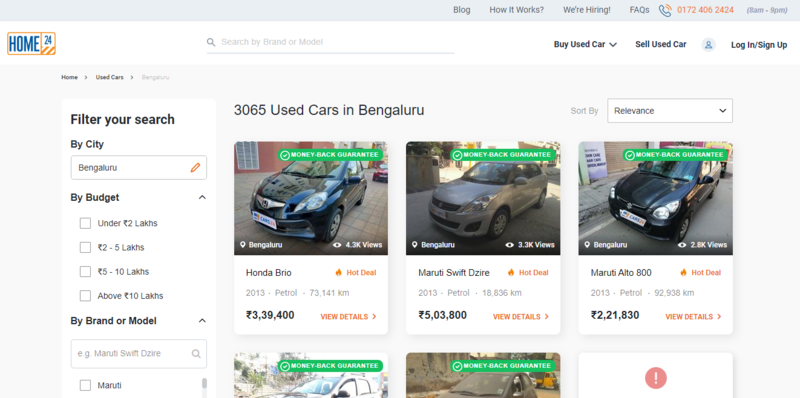 Customers can buy any vehicle freely and without any tension as all of the vehicles that are listed on the site are inspected with well over 140 inspections. Also, the buyer gets a 14-day return assurance. With secure financing options, it sure is a compelling site to purchase used cars.
Mahindra first choice is a multi-specialized used car site that sells certified used car inspected by the best from automobile giants Mahindra. They have an extensive offering of premium, luxury, sedans, SUV and much more to offer.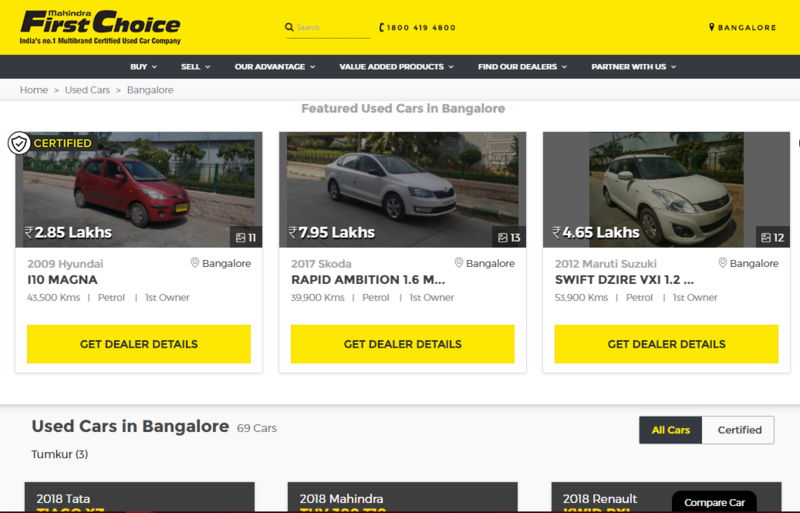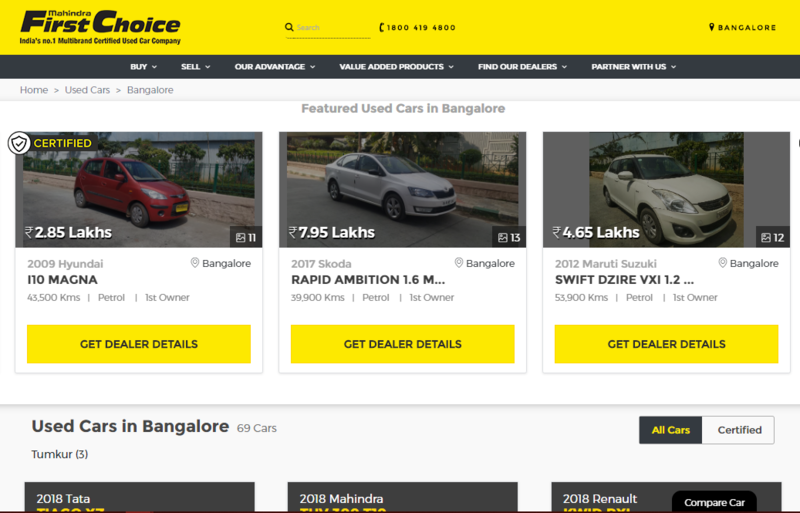 Users can choose from a wide variety of cars and be tension free of anything. All first-choice cars are carefully inspected and then certified. You can also avail instant quotation and other features right form their site.
The sites, as mentioned above, are few of the most preferred sites for finding the best-used cars in Bangalore. While they might differ from one another in terms of services and features, finding the best car according to your affordability and the offering by the seller of the vehicle is a must. Also, do ensure that you have you're financing in check before you buy these cars. Choose the best and do the needful. All the best.
---
Want to receive the greatest and the latest happening around Bangalore? Subscribe to our newsletter to be updated regularly. If you wish to contact us, then write to us at contact.bangaloreinsider@gmail.com, and we will get back to you, for more updates follow Bangalore Insider on Facebook.
Author
Sponsored Ads