Sponsored Ads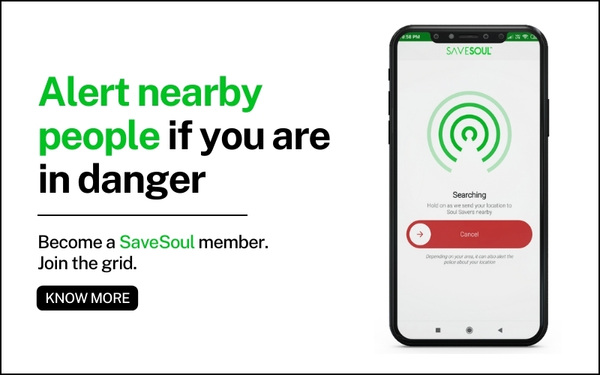 A problem that needed to be solved since a long time. A problem that was hampering the growth of many MSMEs over the years when it comes to interacting with different APIs related to banks.
But not anymore. PaySprint is solving that by providing a one-stop financial API stack that companies, entrepreneurs, NBFCs and MSMEs can use to provide a seamless and efficient service to their users.
Bangalore Insider had a recent chat with S Anand, the Chief Executive Officer and Co-Founder of PaySprint. Below are the excerpts of the interaction.
Give us a brief introduction about PaySprint?
PaySprint is a Fintech company providing a one-stop Nex-Gen Financial API Stack and a Unified Open API platform, where you can access multiple API services on a single dashboard. . Banks will still be the custodian of customers and other banking products and services. PaySprint will be a catalyst to increase consumer adoption, improve interface, and engage customers. Through partnerships with several banking and partners, we provide a range of services as an API to B2B partners across various segments.
What made you start your startup and what problem does it solve?
Since no single bank offers all banking & financial APIs, connecting so many APIs can be expensive for MSMEs or companies. Uptime also remains a concern because backup APIs are sometimes not available. PaySprint combines a number of solutions to build a Unified Open API platform that benefits startups, MSME's, entrepreneurs, Banks, NBFC's, MFI's etc
Tell us about yourself, your previous jobs/ventures? What were you doing before this startup?
I am a senior Techno functional professional with over 2 decades with a diverse career chronicle working with cross-functional teams to drive unprecedented profitability while focusing on operational excellence, streamlining business processes and cost.
I have extensive leadership and management experience in setting up operations and running a business in high growth as well as transformational phases. Build teams with capabilities to drive results in a fast-paced and continually changing environment with deep understanding of the global finance & technology market and enterprises' growing digital needs.
I have been an integral part of the top management and I have a complete understanding of critical business drivers and the skills to use business intelligence for creating a meaningful interaction with clients.
Prior to my Entrepreneurial journey at PaySprint, I have 2 decades of experience in various organisations and last one was the Executive Vice President and Business Head, at Eko India Financial Services Private Ltd., which is a Fintech company and I have been instrumental in the turnaround of Eko and grow business from 200 crs to 2200 crs per month with positive EBITDA in a short span of 36 months, and also transformed their business unit into a top-performer but also delivered multiple digit growth of CAGR (Compound Annual Growth Rate) and Market Share YOY by expanding to 1000 towns & cities with 2.5 lacs merchants and 1000 API Partners ( SMB's & Entrepreneurs).
My other past leadership positions also include Chief Operating Officer and Director of Sterlite Networks Limited that grew to contribute a rollout of 5 million homes FTTH (Fibre to Home) under my leadership. I have also held the position of AVP, Regional Operations Head at Tata Teleservices where I brought significant growth to the business, resulting in it being recognised as a major player in the market. Apart from that has exciting stints at leadership positions at reliance and Idea Cellular,
Lastly, I hold a Masters in Management Studies Marketing degree from the University of Mumbai, India. I am an avid traveller and I love trekking. In my free time, I also practise yoga and loves to read books on Management, History and Spirituality.
Where is your startup based? Why do you think that is the best place for you?
PaySprint is based in Delhi and what's unique about the Delhi startup ecosystem is that it fosters diverse verticals of startups moving beyond only technology ideas to consumer services and financial services.
Who are your competitors and how are you better than them?
Fintech has witnessed a surge in popularity during COVID as it has helped the Banking and Financial services to reach the remote locations of India and serve both the banked and unbanked population.
Our main competitors are SETU and RazorPay. However, we are different from them as we provide a complete stack of both Banking & Financial API's.
We have the confidence in the opportunity and problem it's solving and the capacity to stand out and compete given the skilled teamf we have on board. We provide a one-stop shop for all services and solutions related to digital banking & services,
Additionally, we will mention a few points as to what makes us different from others in our industry:
Ease in onboarding and integration: We work with various banks to create seamless and easy-to-integrate APIs. We believe in onboarding on the fly, starting the integration, and going live as soon as possible.



Choose your preferred bank or service provider as a primary or secondary backup pipe: Generally, the API provider controls the banks and pipes, but in our instance, we've given API partners the ability to select and manage their chosen banks or service providers via which their transactions can be executed.



Variety of services at a single dashboard: Having all types of digital banking solutions in one place lets any organisation run its operations more effectively and efficiently in terms of shorter response times, lower staffing costs, and real-time access to all business metrics.
Have you raised funding? If yes, then we would like to know the details. If not then please tell us if you are looking to raise.
Yes, we received investment from Fino Payments Bank for the pre-Series A round. Fino has taken 12.19% share in PaySprint. The funding will be put to use enhancing the Product & Tech Teams. Additionally, we're planning to spend a lot more on digital marketing.
The first round focused primarily on a strategic alliance with the bank, and for the second round, we're hoping to attract investors who can help us on our mission to build the largest financial API Stack.
What gets you excited about this company?
The Year 2020 saw India and Bharat coming to age on digital payments both on payments and acceptance. This has been purely possible through JAM – JanDhan Accounts, Aadhar & Mobile / smartphone penetration. Keeping the above 3 as core and the need for better, faster & easier technological solutions, we launched PaySprint in 2020.
Now, India is expected to be a 10 trillion dollar economy in a few years and banking & fintech are going to play a big role in achieving them. Multiple fintech ventures like ours have taken the opportunity in 2020 to launch and implement various innovations for consumer growth. This ecosystem truly excites us and keeps us on our feet.
Author