Sponsored Ads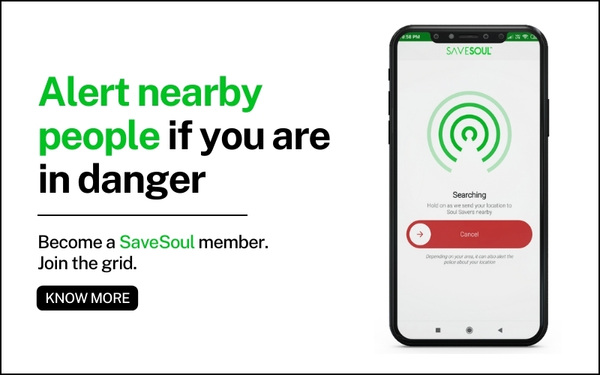 Consumer products such as milk, yogurt, and other dairy-based products see a new trend arising in their manufacturing. Its where a vegan way to things has inspired many to start their products manufactured out of plant-based materials. While its sustainable and quite similar to that of regular dairy products, it's a unique way of switching to a vegan diet with its nutritional aspects. One such company that is offering a whole new outlook towards yogurt is Paap Mukt.
Paap Mukt is a vegan-based yogurt manufacturing company that produces yogurt from different ingredients that are all plant-based. It's quite an intuitive company that boosts its appeal in the vegan yogurt industry by offering something new and unique. Speaking with Lakshit Kankariya, the founder of Paap Mukt, Bangalore Insider did get exclusive insight into the functioning and services offered by the company. To learn more about the company, we have provided the entire interview below.

How did you come up with the idea?
About a year ago, I explored the effects of consuming dairy on the planet. and took the decision of going vegan, and slowly steadily after research and discussion I completely ditched dairy, but after a few months, I experienced that craving and wanted to substitute dairy stuff with plant-based things, but didn't find them pocket friendly! but anyway thought of giving it a try, and frankly, I loved all the product, but ordering it on regular basis was not something I can think of, so I thought on what were the possible options, after thinking for months and giving all my heart to it, paap mukt became a brand
Are there any similar products out there in the market?
Yes as the demand for plant-based and vegan food is growing there are more and more companies emerging, one of the popular ones is goodmylk for vegan dairy products!
Are there any flavors of vegan yogurt that the company offers? If so, how many are there?
We don't have any flavors but we do have yogurt made from different nuts for example cashew, almonds, and peanuts! we are a 100% vegan company making plant-based yogurt. our products contain no additives, preservatives, or artificial flavors all naturally coming from mother earth!
For a person who has never tasted the product, what could be expected (taste-wise)?
As taste-wise it is wont taste like the dairy Though slightly nutty in taste, it can be used as curds and works as curd you hung it, when you add spices in it nobody can recognize that it is not dairy curd. the almond would be very tangy & sour and the cashew one is good and has a very similar taste as normal curd and is more like cream!
What are your future plans with the company?
The future for us right now is to expand all over India by 2022, have big and investors who understand our idea and vision. so we can reach everyone, and help people change their diets and lifestyle! as it is a brand built through my personal savings it won't be possible for me to expand without anyone's support!
Could you shed some light on the team that is engaged with the company?
We don't really have a team but we are working with freelancers in which they help us in creating our designs, we use third-party apps for delivery! but we will are looking to hire people which can make our work simpler and we can focus on expanding our brand!
Have you taken up any investor? If so, could be elaborate on the funding rounds?
As of now the finances are coming from my personal savings, but we are in talks and will get investors very soon, things got delayed due to lockdowns in place! as of now, we are a self-funded brand and very soon will get our Seed-capital.
Do you have retail or online stores from where customers can purchase the product?
Anyone who wishes to order can reach us on our social media handles like Instagram or Facebook through dm and order with us from there!
Author