Sponsored Ads

Nirwaana is a Bangalore based startup founded by Priyanka and Preiti.
I wouldn't say paranoid but a little nervousness, while pretty much getting into trying any new aspect for managing this business. Don't think that's bad though. While its extremely important to be confident, its equally good not to be complacent, says Priyanka.
We at Bangalore Insider had the opportunity to catch up with Priyanka, the founder of Nirwaana to know more about the startup, read his inspiring story.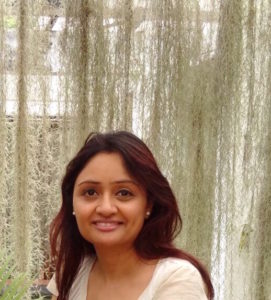 Give brief info about your startup?
Nirwaana, is a e-commerce designer jewellery brand (founded – end of 2016) sold at nirwaana.
Every style sold by Nirwaana is designed in-house right from scratch (conceptualization -> designing -> raw material selection -> manufacturing). All styles are unique, handcrafted, manufactured in a very limited number thus making it almost exclusive for the purchaser.
The designs are contemporary, even the ones made using most traditional or ancient art forms. We consciously give age-old techniques /art forms a contemporary twist, to make the styles connect well will today's urban woman, making more wearable, without thinking / waiting for a specific occasion apt for such jewellery. Most of our styles are on chunkier side (nothing over the top though), which could be worn as single pieces, alone, without teaming up as sets, to make a statement.
All stones used for the styles are authentic semi-precious & precious mix. We do not use any imitations. Base metals majorly used is sterling silver (that's 92.5% real silver, most suitable for jewellery). the styles with precious base metal are tested for authenticity, hence we are totally confident about what we ship to our customers. Hence we provide a lifetime buyback guarantee in case of any purity deviations found for only precious metal (real silver & gold – not plated) products.
We customize the styles from our collection to the higher level of base metal than the original style. Brass or copper base styles can be customized to sterling silver or real gold in various carats; similarly, sterling silver styles can be customized to gold in various carats. Currently, this is being done on request of customers, through mail. Soon we will be starting a specific section on our website, which will allow online customers to directly place their customization request, on the website.
What made you start your startup and what problem does it solve?
Traditionally jewellery in India is either something that is possessed cos it holds a good resale value, therefore limited to precious stones/metal and or consumed as cheap fashion ' one-time use' article, that's easy on the pocket.
There is however much more to it.
With economic growth and an increasing number of working independent women, an important & a growing segment of customers looking for high-quality costume jewellery, the semi-precious category has remained very little or unexplored.
Nirwaana was inspired by this vacuum, combined by the untapped opportunities when it comes to traditional techniques. We work on inspirations collected through our travels across the globe, especially from places with a deep enriching history of jewellery making & various art forms.
Our country has best of craftsmen & so many traditional skills with enriching and beautiful history. However, very sadly a lot of this is dying and in some cases restricted to only a certain form of translation, which has over the years become so commercial that it has made a comfort zone for our craftsmen. This eventually has stagnated their creativity and zeal to extend their limits as fine craftsmen. Most of their skills are used to the turn around the jewellery, which is mostly traditional in outlook & hence restricted to be worn for certain occasions. Nirwaana is here to fill this gap and give the fresh contemporary twist to these techniques.
Average customer's knowledge about the variety of precious and semi-precious stones here is very limited. Best of the stones get imported into our country, from across the continents, only to be used for the jewellery manufacturing, which is then exported back to various parts of the world. Nirwaana, through their jewellery styles, collection after collection, would continue to make conscious efforts to introduce these beautiful stones to Indian customers. These are not only alluring but so meaningful.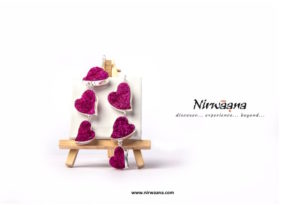 Tell us about yourself, your previous jobs/ventures? What were you doing before this startup?
I am post-graduate in International Marketing from Delhi School of Economics, with18 years of rich experience as sourcing & marketing head in India for renowned European fashion brands. Right from the beginning of my career have had opportunities and challenges of setting up and operating independent profit centers for various organizations and that kept my passion to work for myself and fulfill my creativity needs alive. Starting from scratch has never made me nervous, such new beginnings rather constantly fueled my confidence to quit my stable & successful career, to be an entrepreneur.
Where is your startup based out of? Why do you think that is the best place for you?
Our startup is based out of Bangalore purely because that's my home. No other specific reason. The team members are also in Bangalore mostly who handle operations, other than product creation.
I design every style of the collection so far and would like to keep it that way for as long as possible, to create & maintain the specific brand handwriting, which one can subtly understand once you start to follow the brand & its collections closely. For the inspiration & sourcing of raw material, which I personally handpick, am required to travel constantly. Once that's assembled for a collection, I look for a quiet corner, which I can make my home for days or weeks to work on designs, so the location doesn't really matter. We manufacture these designs with partnered artisans + small workshops which are mostly spread across the country. In future we might consider of having our own workshop, the location of which will be decided appropriately based on the availability of skilled artisans.
As a startup founder, what are you paranoid about? What keeps you awake at night?
I wouldn't say paranoid but a little nervousness, while pretty much getting into trying any new aspect for managing this business. Don't think that's bad though. While its extremely important to be confident, its equally good not to be complacent.
Who are your competitions and how are you better than them?
I would say every one & none at the same time, for a reason.
Without sounding over-confident, I would like Nirwaana to have its own very unique place in the jewellery market, which is what we are consciously working towards, through our very specific design handwriting.
On the other hand every jewellery brand targeting the same market segment as ours, & seeing commercial success, in a way is our competitor.
How hard is it to have a work life balance as a startup founder and how do you manage it?
Tell us how a day in your life looks like? Your schedule for a day right from the time you get up till you hit the bed at night.
Work life imbalance, oh yes! And it often is accompanied by guilt of not being able to contribute enough on a personal front.
I have however always been bit obsessed with organized way of working or even leading a life, which helps to deal with it, to an extent. I divide my normal working day in small parts (of 30-40minutes each) with time for everything right from the calls, approvals, networking, mails, working on marketing plans, team reviews etc.
My routines are often planned around the small breaks I need to take for my personal commitments, including my 'me time'. That's on a normal work day, when I am not travelling. And it is only fair! As during my travels or the time I am engrossed into designs, my family manages a lot by themselves, to keep my days as easy as possible.
On a usual day I start around 6 in the morning to spend some quality time with my husband & daughter, before I see them off to start their day at work/school simultaneously. My lunch break is well coordinated with the time my daughter arrives back from school & dinner is when we are all together again, catching up on each other's day.
On days when am working on new styles, I usually head back to work late or through the night.
Have you raised funding? If yes, then we would like to know the details. If no then please tell us if you are looking to raise.
No we haven't raised any funding so far. We are completely bootstrapped. We will continue to work on existing model, for our very own reasons.
What's the biggest misconception people have about you? Why do they have that? What's the reality?
Well I cant say what misconceptions people have about us today. We are too new, for anyone to develop any misconceptions yet! But in general the misconceptions people have about the semi-precious, basically costume jewelry segment, are quite a few. It begins with the assumption that everything under this segment would be cheap, not just the value but in terms of quality of material used and fly by night kind of a product/fashion which isn't true. There are endless extremely beautiful possibilities in terms of stones, techniques & material-style combinations, that if you possess, you wouldn't mind holding it for life or passing it on further to your loved ones with unchanged emotions.
Other BIG misconception comes attached with the word "handcrafted" itself. Many of those who do not have real understanding of it, look down upon and ironically synonym it for DIY. Handcrafted is however special. It has bit of a soul of the designer & craftsman in it, which a machine-made, mass produced jewelry cannot match.
What gets you excited about this company?
Just everything! that we do, 'super excites' us. Especially that childlike excitement to see the final style coming to life, while witnessing the process every new design goes through.
And every 'problem' that we face, oh yes, tickles us too, as much as working on solutions for it.
Tell us about your team and how did you meet each other?
We currently operate with an inhouse team of 4, supported by the extended team of skilled kaarigars & marketing partners, associated with us.
My younger sister Preiti (Co-founder) who is part of the in-house team, coordinates website management.
Know a great startup story or want to share your own? Write to us at contact.bangaloreinsider@gmail.com and we will get back to you. For more updates follow Bangalore Insider on Facebook.
Author
Sponsored Ads