Sponsored Ads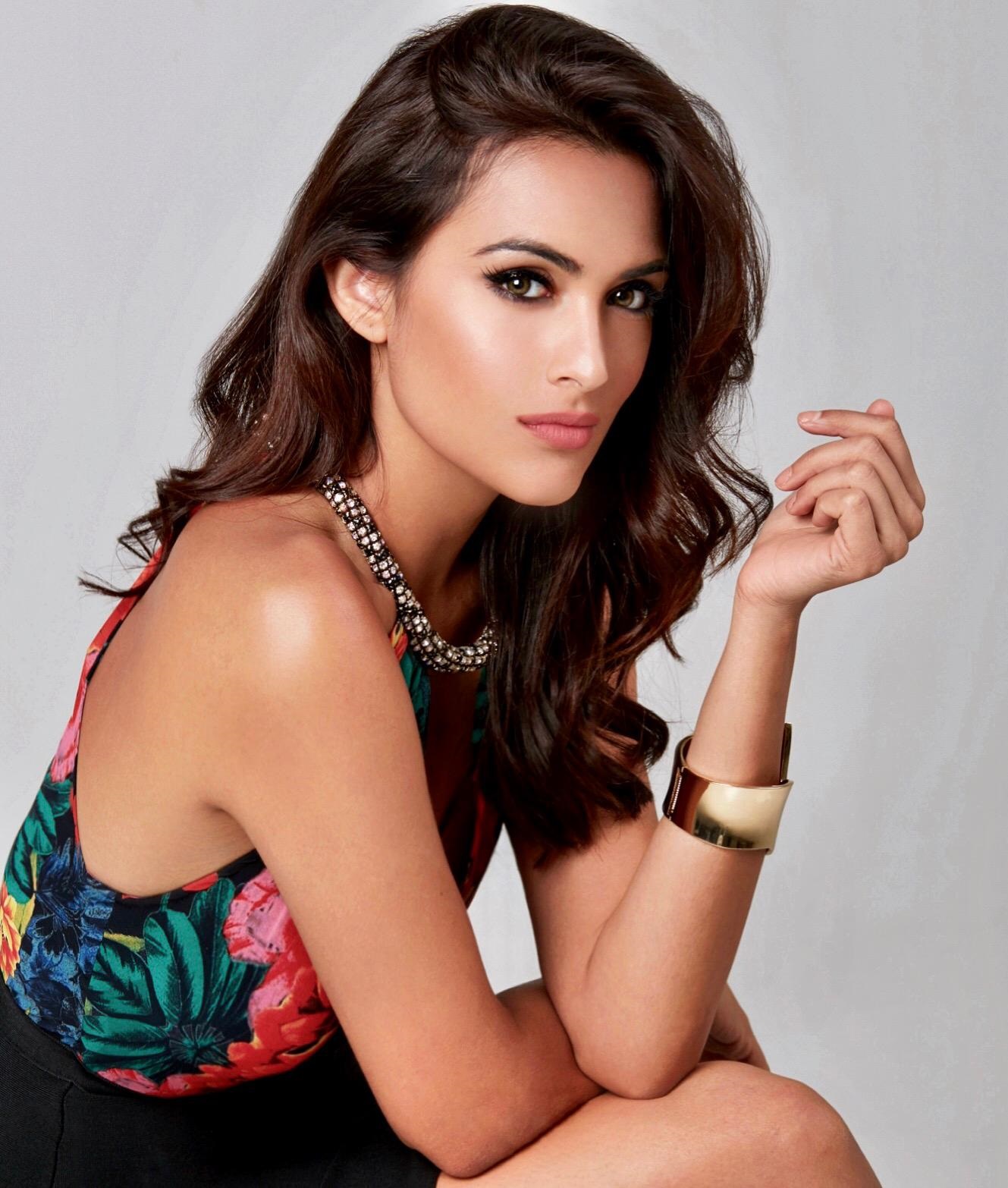 You will find her more often on a plane, jetting from one country to another than living at one place. With a talent management company to run and event invites from different institutions around the world, Nikita Sachdev is always on the move. But life wasn't always this way for her. In an alternate universe, Niki, as she is popularly called, could have been a practising doctor treating her patients in her clinic. But in this universe, she is someone else.
Meet Nikita Sachdev, an entrepreneur and a model who talks to us about her journey in the world of entrepreneurship. We ask her about the challenges she had to face, the kind of hard work she had to put in and all through our conversation you can notice the sheer determination, the kind of which has catapulted her to greater heights.
My health was so bad that I started thinking that my whole modelling career was over.
Can you tell us a little bit about yourself? Where were you born, where did you study?
I was born in Hong Kong but I grew up in Cyprus and the States. My parents were born in India. My dad worked in the shipping industry. So, we travelled a lot my whole life. After my schooling, I started studying Chemistry for medical school. It was during this time that my dad got a job in Singapore and it kind of changed my life. It was a two-year contract and he was supposed to go and come back to the States after that period of time.
How did you get into the modelling world?
When I was in the 3rd year of studying chemistry, I realized that it was not something that I wanted to do. So, I took the summer off and with one suitcase in hand, I landed in Singapore. I went to my dad and said that I cannot do medicine. He was very disappointed, particularly because my two sisters were doctors. But I decided to do another degree in business and my dad was super supportive of it. The only condition he had though was "You need to pay for this degree as I paid for the first one :D".
Now, my next challenge was to find a job and being an expat in Singapore, it was tough. But as fate would have it, one day, during a visit to a mall with my mom, I got stopped by a guy who worked for a modelling agency. He was looking for a model for a hair dye company and he offered that to me.
I know it sounds crazy, but there I was, in the modelling world the next day. With the money I earned, I paid off the entire tuition fees for that semester. My mom was happy but at the same time she was like "there is nothing called easy money and you need to find a job".
But thereafter, I worked really hard. I got into the modelling agency and did tons and tons of campaigns and finally paid off my degree.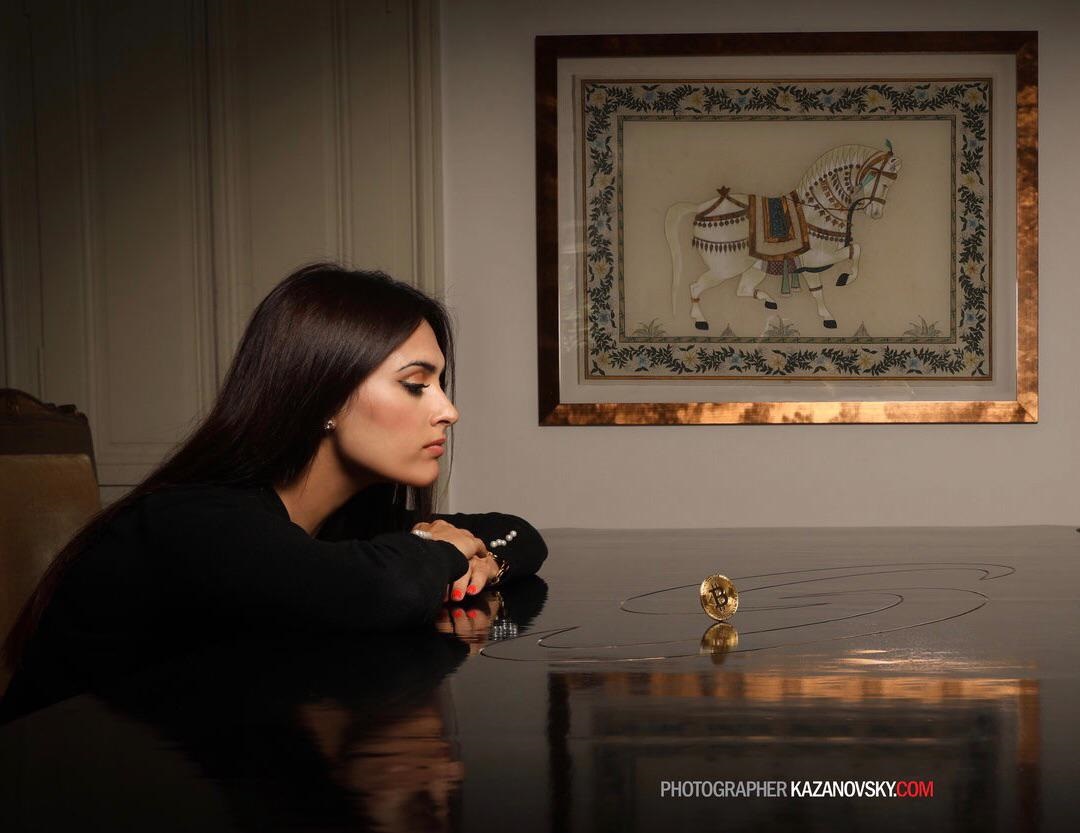 How did entrepreneurship happen to you? When did you decide that you wanted to start a company?
My modelling career was really taking off and I was doing these amazing campaigns. My ads were being shown in India, middle east and South America because of the way I looked. One fine day, I get a call from an agent in Mumbai. We spoke on the phone and he said "You should come to India and we can represent you here." My parents were initially skeptical about the whole modelling industry, but my mom decided to come with me as well. She met the agent too and we found him to be really good. The day I landed in India, I was already booked for campaigns for Hyundai, Ponds, Vaseline, Singapore Airlines and other big brands.
For the next few weeks I was very much occupied with different modelling campaigns when one day, people from Fox studios contacted my agent and offered me a role in one of their upcoming movies. The lead role for that movie was done by Siddharth Malhotra and Jacqueline Fernandez. I was there for a short role, something like a two-minute shot. But it was really good. I mean, people in Mumbai try for years to bag a role in a movie and there I was, getting a role in a movie without any casting or even meeting them in person.
My agents were super excited about it and so was I. They told me that if I stayed in Mumbai, I would be in Bollywood no time. I decided to stay. But unfortunately, I got very sick. I got food poisoning to a different level, I was in the hospital most of the time and I was losing my hair. It was terrible. I thought that my modelling career was not going to last long if I kept looking like that. So, I left Mumbai and went back to Singapore.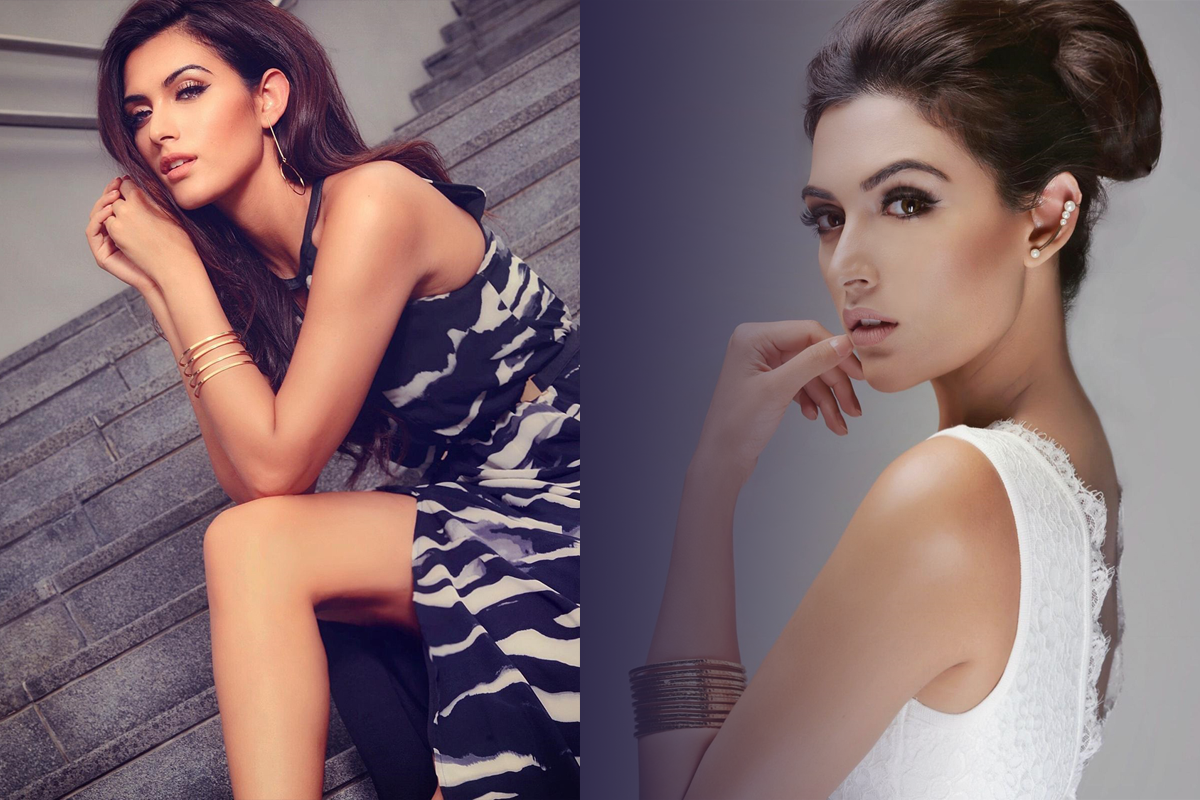 But I did come back again. And this time I met some really interesting people who said that they would get me in the Miss India pageant and would train me. I was excited, but I got sick again. My health was on the line again and I left from India for good.
My health was so bad that I started thinking that my whole modelling career was over. The modelling career is so reliant on how you look that if you don't keep yourself healthy and fine, it can be over in a matter of days. During those days, I was feeling a bit low about the whole thing but then I told myself "You have a degree in business. You can do anything you want."
Over the years I had worked hard. I used to do three gigs per day. I used to do shows, host events or emcee and because of all that I had build up a huge clientele. But being a single person, I was not able to do all the gigs that my clients wanted. Whenever I couldn't do a gig I would pass it on to my friends. I had a friend from Brazil named Luiza who also used to do the same thing. Luiza and I had this group chat of more than 100 international models in Singapore and that was where we used to post whenever there was a requirement.
Then one day, I thought to myself "We have this list of clients, we have the list of models. Why don't we start an agency?"
The next thing I know – we had an agency of our own the next week.
But your Bollywood career was cut short? Was that a low phase in your life? Did you miss that?
Honestly speaking, I love India. It is a great place. But like many other countries in the world, India has its share of flaws as well. And I felt those flaws related to work. The work culture is so different here. There is nothing called overtime. Sometimes, I used to end up working for more than 18 hours no matter if it was an eight-hour shoot or a ten hour shoot. The work ethics was a big problem that I had. And ego, a lot of people had really big egos.
I vividly remember an incident that happened while I was shooting for an ad. There used to be a small boy who used to get tea for all of us. We used to call him "Chotu." He was a really sweet kid and a lot of people there used to love him and talk to him. But one day, I saw this famous actor act so impolitely to this kid. He called up that kid rudely, clapped his hand and told him "Ei, mera socks pehna de." It was so disgusting. Just because you are a model, or you are an actor doesn't mean that you will behave impolitely with anyone.
A lot of things were frustrating, and I was really annoyed with the fact that I couldn't stand up or make a change. But when I started this agency, we made sure that we do all the things in the right way. We treat everybody equally, no matter if you are a fresher or an established model. If you have a "diva attitude" you can leave.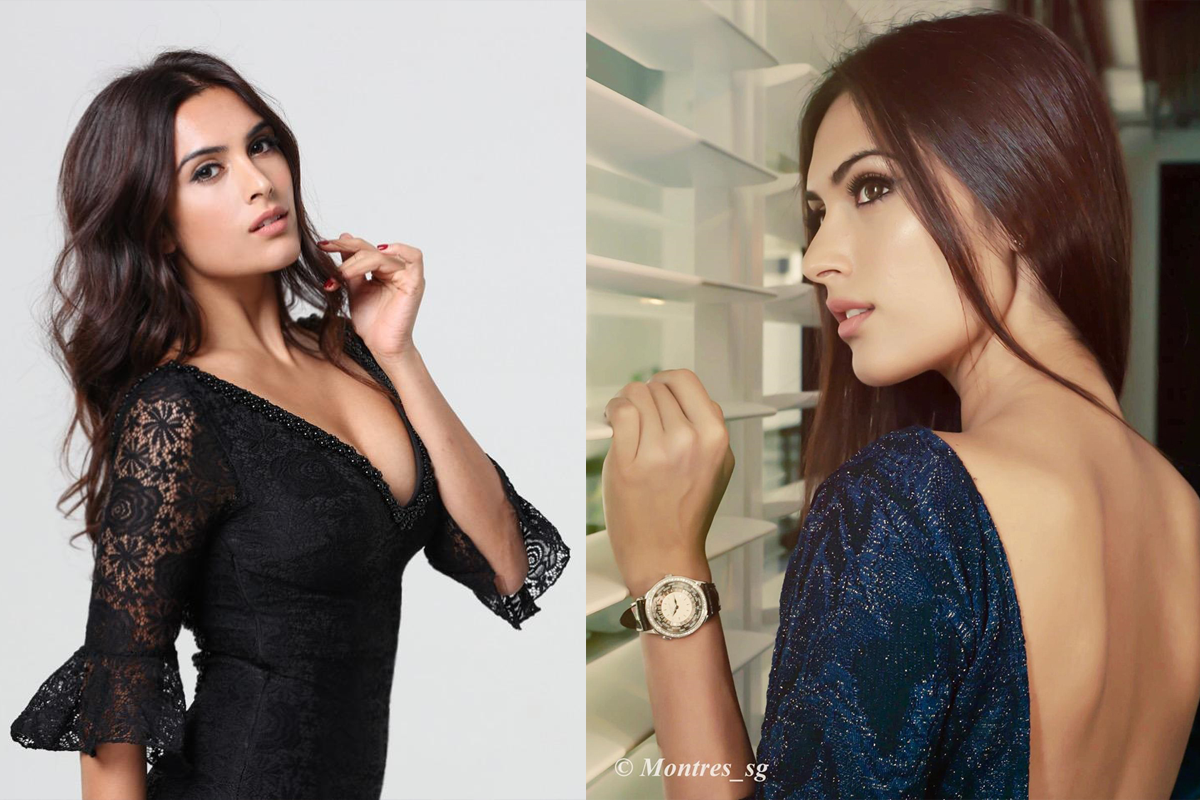 You have been a model and an entrepreneur. Which has been more challenging according to you?
I think modelling was more challenging. If you do something which you don't enjoy, it gets quite challenging. I had been modelling for so long, and over the years the work became mundane. You realize that you need to do the same work again and again and after a point you do not enjoy it anymore. But I love entrepreneurship. Every day brings its own set of challenges and I and my team love solving the challenges to the best of our abilities.
You are also into cryptocurrency. How did that happen?
My company, Luna management went on to become a full-fledged talent management company. We started getting a lot of work from different industries. One such project was a blockchain video shoot where there was a need for five talents who could create explanatory videos in five different languages. I was the one for English and in the shoot, we were all speaking from a tele prompter. But I couldn't understand anything of what I was reading. All the words sounded so alien to me. I had never come across words like blockchain, ICO etc.
It was during this shoot when I asked the CEO about this and he burst into laughter and said "Niki, if you would have invested $100 in bitcoin in 2008, you would have become a millionaire by now." I couldn't believe it. I was mind blown.
I went back home that day, did some more research and opened an account on Coinbase and started investing. I had no idea what I was doing but I wanted to try. Crypto then shot up and all of a sudden, I developed a massive interest. I was so fascinated by it. I wanted to tell the whole world about it. I started creating videos on crypto currency and shared them with my couple of thousand followers on my social media accounts and they loved it. Huobi exchange, which was the largest exchange at that time, saw my videos and called me and said "Niki, we would like to host you on our show." I went on that show and when it got aired it reached a lot of people. We kept getting thousands of views every day and I got to be known as the "Crypto Queen."
Soon, I started getting invitations for events related to women in blockchain or women empowerment. Most of the industry was dominated by men during that time. His excellency, Shaikh of Oman saw me and invited me to speak at an event there. Thousands of women attended the event and in the end, everyone came and talked to me to thank me for the insights. It felt so good.
I got invited by the Oxford university to give a talk on blockchain and I was also getting calls from companies to be in their board of advisors. Crypto really took off well for me.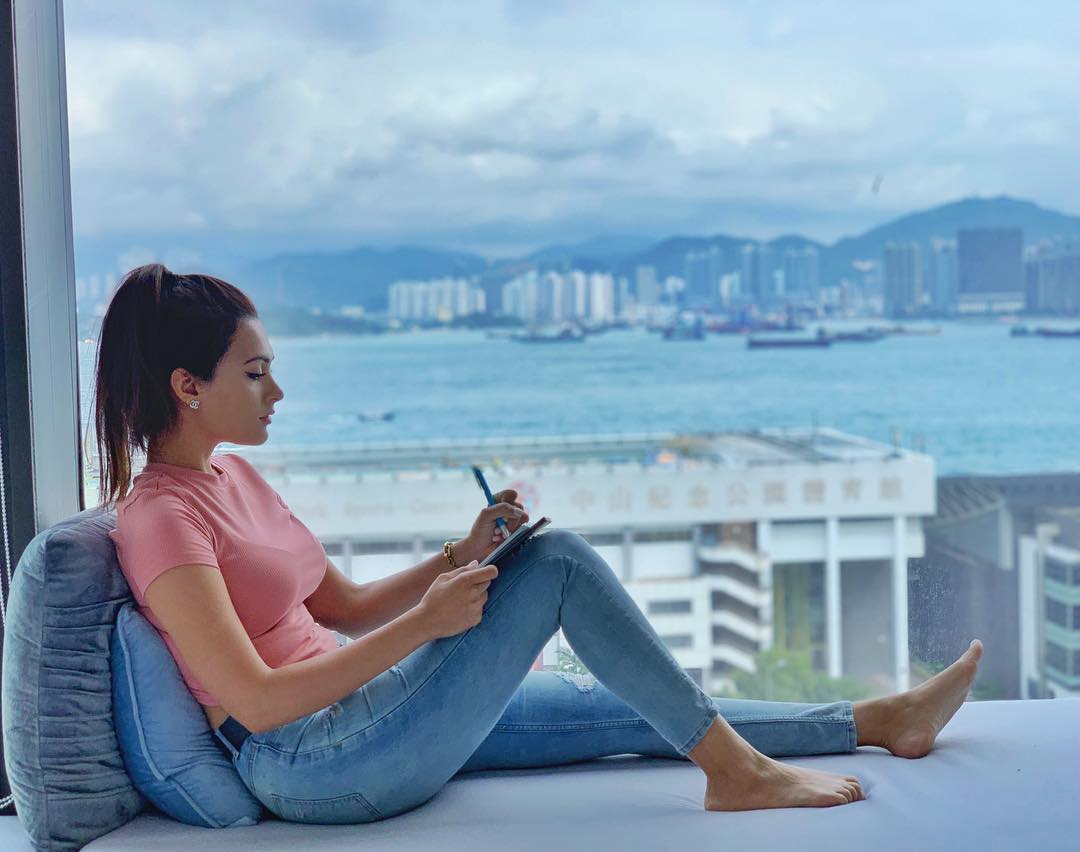 How do you destress? What is the one thing that will help you no matter how stressful your day has been?
Oh, that will definitely be working out. If my body is feeling tired or I am feeling lethargic then it's going to show outside. Working out makes me feel fit mentally and not only physically.
How has been the support from friends and family after you started your company?
Well, all my agencies dropped me because I became their competition. I lost a lot of friends because I was travelling most of the time. I was hardly home and because of my timings, I had to skip many dinner invites with friends, I couldn't make the time to call and check up on them. But I do have a small circle who I keep in regular touch with.
As far as my family is concerned, everyone is very supportive. I have two sisters and I am lucky to have them as my best friends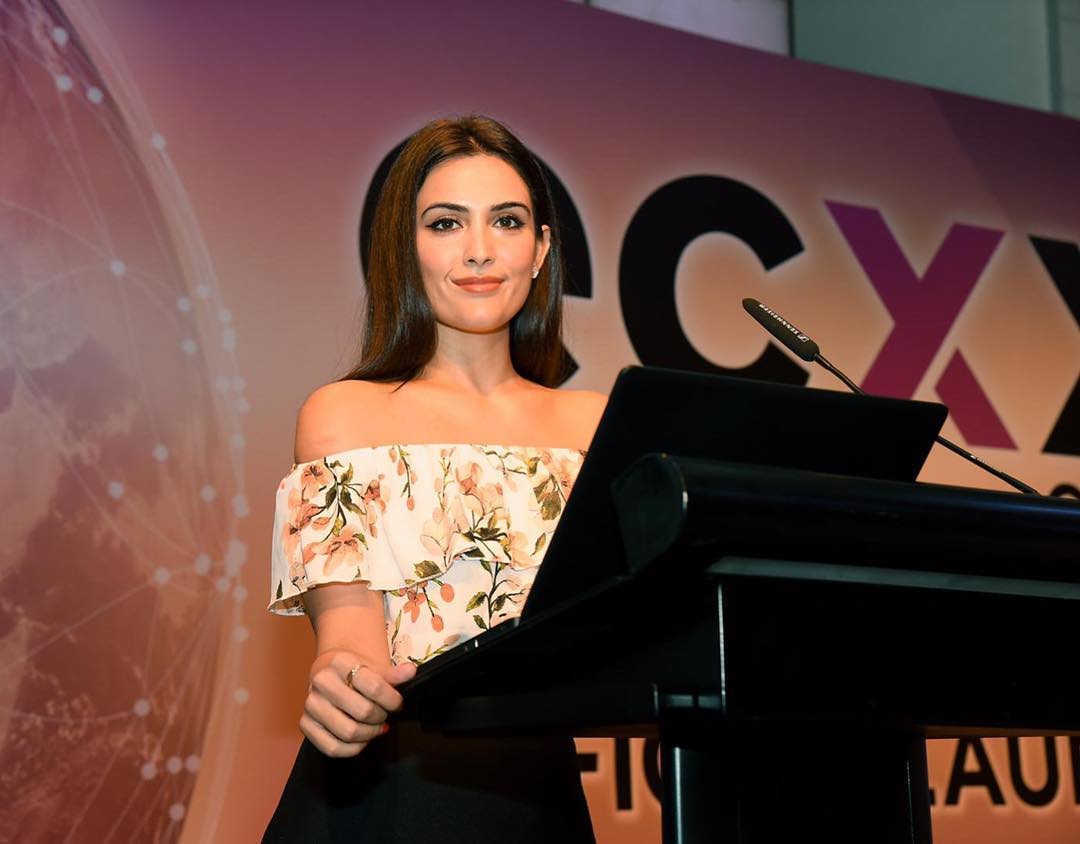 Where would you like to see yourself ten years from now?
I would like to grow my modelling agency and sell it. I would also like to have a few investments in a few companies that I can passively look after. I have worked really hard for the last ten years and now, I would like to enjoy my life as well. And one day I would like to start my own little family.
Any advice for our readers who might be in the same phase that you were in five years back?
As any entrepreneur, we go through our doubts, we have our ups and downs and we start thinking that we have only one route in life. Sometimes you feel that you will not succeed in any other industry. For those people who feel that they are stuck, I will like to tell them that they are never too late. You can always start doing what you love. And even if you are sixty years old, you are never late. There is nothing called a late start. You just need to start. You need to believe in yourself. I know that it can be hard. I had failed so many times, I have hit dead ends but the most important thing to do is to keep pushing yourself.
Sponsored Ads