Non-governmental organization or A.K.A. NGOs are a non-profit organization that serves to eliminate problems that might be humanitarian or related to animals. It could be corporations or a group of individuals that start an NGO to serve the greater good for the society.
Poverty is struck within every city, and the same implies with Bangalore. Bangalore has several NGOs that help in various aspects in improving the living condition of below the line poverty struck people. There are several children, women, men, and animals that don't have a roof over their heads or even one square meal a day.
These N.G.O.s make the difference and try to bring about change in the city. Such that we have curated a list of various NGOs in Bangalore. Take a look.
Angel orphanage

Angel orphanage ranks as the best NGOs at Bangalore because of its perseverance and dedication in the cause that it plays a significant role with. They strive in taking caring for orphan or abandoned children. Through the support of locals, friends, and family. The N.G.O. is able to sustain over 50 children by providing adequate food, shelter, clothing, and education.
Shishu mandir
Hailing to be as the best NGO in Bangalore for orphans, Shishu mandir is the brainchild of Hella Mundhra that was started back in 1983. For well over 30 years, the NGO has aimed to provide education, shelter, food, love, and care to children of all types. Run entirely on funds and donations. Through fundraising activities held in Germany and India, the number of beneficiaries is at 530. Not a large amount but the NGO is doing everything possible to provide a stable environment for children to grow and develop into becoming something in life.
Samarthan trust for the disabled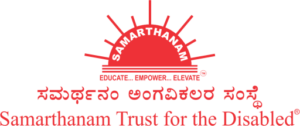 The strongest point of this NGO is education. The N.G.O. Believes that education is for all irrespective of age, gender, sex, disability, etc. With education as its primary goal, it's slowly transformed itself into becoming the best NGO for disabled in Bangalore because of its constant perseverance and dedication in improving the children's knowledge curve. Also, students are provided with a scholarship to pursue higher education. Providing equal rights and opportunities without discrimination is what drives the N.G.O. to where it stands today.
Home of compassion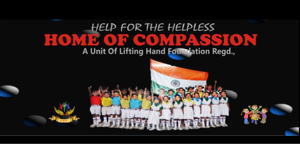 For those looking out for child NGOs in Bangalore, then Home of compassion is an N.G.O. That goes above and beyond to make the lives of children better. They provide services to abandoned children's, orphans that belong to different backgrounds such as caste, religion, and much more. They aim to provide a proper breeding ground in nurturing necessary skills and knowledge to helps these children to have another chance at life.
Raksana charitable trust
The brainchild of Mrs. Kavitha Subakar, the N.G.O. was founded in the year 2011 and ever since, its strived in providing a building ground for children that have a problematic upbringing such as alcoholic fathers, suicidal parents or orphans. These children have no one to look up to, and their futures look bleak. This is where the NGO helps recalibrate these children back into shape by offering them food, shelter, education, love, care, compassion, and much more to enable them to have a stable and happy lifestyle.
But if you are wondering how to join an NGO in Bangalore? Then head onto "coloring LIFE." It's one of the many online portals where you can register to volunteer services to an NGO Or you could walk into your respective NGO of choice and if the services that you have to provide are required, then you can start immediately. It's as simple as that.
The NGOs mentioned above are amongst the top in the city and do make a difference in the services that they offer. Thus, if you ever wish to contribute any services, then do check them out. You wouldn't be disappointed. Well, with any NGO, you wouldn't be disappointed as they are offering services for the betterment of society and contributing anything to them would indeed help them work efficiently.
For those wondering as to how to open an NGO in Bangalore? Then it's an extensive process. All of which are enlisted below.
Step 1 – decide the cause of your NGO
Step 2 – decide the members, location, and everything else related to the physical appearance of the NGO
Step 3 – decide a catchy name for the NGO
Step 4 – register your NGO And create a memorandum for the same. It's better that you hire an NGO Consultant to streamline the entire process.
Step 5 – start collecting funds.
Step 6 – establish effective communication and spread the word.
Therefore, the above-given steps can ensure that you have a well-established NGO And can run seamlessly without any hurdle. Well, the cause can surely determine the outcome and the funds in running these N.G.O.s is what plays the trump card in making it a successful affair.
---
Want to receive the greatest and the latest happening around Bangalore? Subscribe to our newsletter to be updated regularly. If you wish to contact us, then write to us at contact.bangaloreinsider@gmail.com, and we will get back to you, for more updates follow Bangalore Insider on Facebook.