Sponsored Ads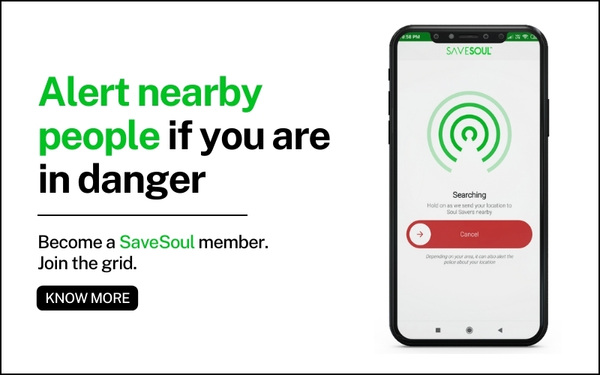 Finance is the oil for the engine of capitalism.
There has never been a time where so many startup founders, entrepreneurs and builders across the world are striving to better the lives of their fellow human beings. They're deep in the trenches of capitalism, mining each and every market & sector for inefficiencies, serving underserved audiences and segments, and waiting to make their mark on the world. The covid-19 pandemic has uncovered faults, bottlenecks and inefficiencies in every nook and corner of our socio-economic systems. For the first time in world history, problems seem local and global at the same time.
Coming to India, a nation of over a billion people, with each state and district seemingly unlike each other in culture, values, social and economic behaviour, there is a scope for large outcomes based on fundamentals. A nation where the smartphone has penetrated everywhere, it has become the vehicle atop which lies the opportunity to build innovative financial products that serve the welfare of not just the earning members of the family, but also take into the large cohorts of middle class members who're seemingly not in touch with the financial system.
Today, at Bangalore Insider, we spoke to Finny Jose K, the CEO and founder of Neofam, a neo-banking platform that provides targeted financial services for India's underserved middle class. Below are the excerpts from our interaction.
Give us a brief introduction about Neofam?
Neofam is a neo-banking platform providing targeted services for every member of an average middle class family in India. By integrating latest technology, data, AI, voice interfaces and local networks this multi-level app provides the best user experience.
What made you start your startup and what problem does it solve?
Having worked for almost a decade in field and interacting with the user group made me realise the following:
The middle class do not have access to custom and targeted financial services.
Lending in this sector is unorganised, expensive and a tedious process.
Banking System recognises only the earning member of the family and not other members
Tell us about yourself, your previous jobs/ventures? What were you doing before this startup?
Over the past decade I have built an in-depth knowledge of the start-up ecosystem. Before Neofam, I was the director of a leading fin-tech with a goal to make it the market leader in the financial inclusion space. There, I had several successes such as pushing transactions 10k to 200k monthly in 2 years. At that time I was the youngest in the country to get an M-ATM certification done by NPCI as well as a member of the Steering committee appointed by the RBI/NPCI for the Aadhaar ecosystem in the country. At work, I was well known for my "get it done" attitude and was the go-to man to make the best out of the worst. One of my favourite projects was the Cashless catalyst/USAID project for converting Jaipur merchants to cashless, successfully completed with more than expected results.
Where is your startup based? Why do you think that is the best place for you?
Neofam is headquartered at Mumbai consisting of our marketing and business team planning the growth and brainstorming new business ideas. Our operations team sits at New Delhi running the show by tapping into the 350k BC network all across the country. Our technical team is based in Cochin, Kerala, constantly improving and supporting the app services at back-end. Strategically spreading our team has helped us serve users all across India with a goal to become India's first neo-bank in the future.
As a startup founder, what are you paranoid about? What keeps you awake at night?
As a founder in the fintech segment,the biggest paranoia is about the ever evolving nature of the various regulations by the central bank. However, it's an issue that's better dealt with by facing it head on and not finding loopholes as I strongly believe the central bank works for the common man, just like Neofam.
Staying awake at night is a whole different thing. I'm mostly thinking and excited about the opportunity and the size of the market in the future.
Who are your competitors and how are you better than them?
Some of our key competitors are fintechs such as Jupiter and Fampay who have higher reach but caters to a smaller privileged user segment. Other than that, Digital banking apps of banks such as SBI Yono and Kotak 811 help make banking easier, but more for educated users hence scalability depends upon the parent banks. Neofam caters specifically to the
largest segment in the Indian population and is scalable based on investment parallel to increase in number of users.
How hard is it to have a work-life balance as a startup founder and how do you manage it?
I am a believer of work hard, party harder! As a founder, there is no clear segregation of work hours, hence making notes – whether in my diary, on my mirror or in my mind helps the most. I also am a social bird, I often pitch my ideas to unknown people while travelling to get unbiased feedback from the audience. This is probably my way of balancing work while travelling to my favourite vacation spot.
Have you raised funding? If yes, then we would like to know the details. If no then please tell us if you are looking to raise.
We have currently not raised any external fund as we wanted to focus on building a product that was to suit the needs of our customers without any bias from external funds. Although, now we are ready with the product and looking to raise some seed capital.
Tell us how a day in your life looks like? Your schedule for a day right from the time you get up till you hit the bed at night.
Honestly, there is no typical day. As a founder, it is extremely difficult to stick to a schedule. I have a weekly plan of action with meetings scheduled on my calendar. However, there are some informal meetings that are equally useful – whether it is brainstorming with colleagues or meeting industry peers over drinks. Hence, my days can go from being hectic to very spaced out. As the startup founder, I tend to wear multiple hats in a day – creative, strategic, technical. It is also important to spend some time with your team so that they stay updated and continue to understand my vision for Neofam.
This is real proof to the earlier question of how I'm misunderstood… I've met all my team mates from random meetings.. Both casual as well as official some of them i e even met while interacting with them during my travels.
Author