Sponsored Ads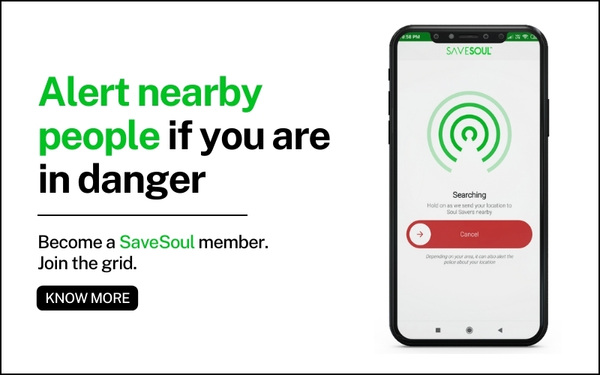 Today, we're on the cusp of digitizing the whole world. The smartphone has democratized information access to anyone with an internet connection. With the cost of data in India being one of the lowest in the world, an internet enabled smartphone goes a long way in building the aspirations for individuals and communities to find the information they need to make socio-economic progress in their daily lives. While much has been said about the fact that there exists a gap in skilling our workforce, not much has been said about the gap in servicing the demand for existing gig workers to brands and small and medium businesses.
Connecting supply to demand at the right time forms the crux of many internet enabled business models. For instance, we often see the example of e-commerce where platforms match buyers to sellers, and provide all the required services to make the process as smooth as possible, and at scale. Now, how can one do this when it comes to matching the supply of skilled technical labour with the demand for these skills at organizations? Solving this problem at scale requires imagination and relentless execution.
Today, at Bangalore we spoke to Mr. Dheeraj Khatter, the co-founder and director of My MobiForce. The venture is building an AI-first platform for businesses to find on-demand field services at the right time. Below are the excerpts from our interaction. 
Give a brief info about your startup?
MyMobiForce is redefining the way Gig Workers deliver services to brands and SMBs. Our platform focuses on connecting Enterprise & SMB for all types of field workforce, over a single blended platform. Leveraging an AI-enabled crowd-sourcing platform, MyMobiForce helps businesses with On-demand Field Services by sourcing the right skilled field technicians (freelancers) at the right time at the right place.
MyMobiForce is working with brands to execute their Pan India implementation and Service maintenance projects by riding on the huge aggregation of Service Technicians and Service Partners available over the platform. Also, our platform focuses on helping product manufacturers and MSMEs grow their business by managing their pan India Installations and after-sales service, support through a Plug and Play Service platform.
What made you start your startup and what problem does it solve?
MyMobiforce takes an active part in managing the fluctuating demand of the workforce and brands. The primary reason behind starting our idea was to help large brands execute their Pan India implementation and service maintenance projects. We did so by working on the untapped potential of Service Technicians and Service Partners available over our MMF platform. Also, helping Product manufactures and MSMEs to grow their business by managing their pan India Installations and after sales service and support through a Plug and Play Service platform.
One of the key initiative of MyMobiForce is to digitally empower each and every service partner with a free website, CRM and digital business card which can help them to promote and manage their own consumers and service transaction through the Mobile App.
Tell us about yourself, your previous jobs/ventures? What were you doing before this startup?
Myself Dheeraj Khatter, the co-founder & Director of MyMobiForce. My primary role revolves around managing the roles of sales & marketing, business development & investor relations. With a global experience spun around a decade, my primary contribution lies behind advancing the field service industry in India.
Talking of my background, I am a grad in electronic engineering in NIT Kurukshetra. I joined HCL as a software engineer, thus gaining wide exposure in the telecom industry & have serviced clients in various countries like the USA, UK, and Japan, among others.
Where is your startup based? Why do you think that is the best place for you?
MyMobiForce is a startup based out of Noida, Uttar Pradesh. We feel that we are amidst the center of the official space and have access to all the resources needed to us, any time of the day.
As a startup founder, what are you paranoid about? What keeps you awake at night?
The responsibility as a founder to scale the business with positive unit economics keeps you on your toes all the time. Also the responsibility to ensure growth for not just your business but also for your customers, partners and employees.
Who are your competitors and how are you better than them?
As a gig service platform we are competing against lot of conventional unorganized service player in each sector like telecom, networking, home appliances. Our biggest strength is our unique business model and strong technology to bring efficiency in the service delivery model.
How hard is it to have a work-life balance as a startup founder and how do you manage it?
When you are running a startup it's like growing a baby you have to be in it 24×7. The more you are passionate about it the more you feel it's also integral part of your personal life. I discuss ideas, challenges and success stories with my family with my daughter at times so that we all see business as integral part of family not just my work.
Have you raised funding? If yes, then we would like to know the details. If no then please tell us if you are looking to raise.
Yes, as a company, MMF has raised 1.5 Million USD Pre Series A round led by Bharat Inclusion Seed Fund, with participation from a group of angels led by Manu Iyer of Bluehill Capital, Acsys Investments, and Deepankur chawla
What's the biggest misconception people have about you? Why do they have that? What's the reality?
I generally remain very calm and emotional balanced for the external world. You will never see me sad on losing and extremely happy on winning. But from the core I am very emotional. At this leadership role at times I have to hide the emotions to keep the team going when things get tough.
What gets you excited about this company?
The untapped potential of the gig economy around field operations is what makes our startup unique (to begin with). Further, with advancements in IoT, the Field Service industry is emerging as proactive & predictive service management. With technology integrated into such a large pool, MyMobiforce is preparing brands to handle this dynamic flow of service calls across multiple industries.
Tell us how a day in your life looks like? Your schedule for a day right from the time you get up till you hit the bed at night.
Workday start with scrum meetings with critical business functions like Sales, Operations and Product to align the daily priorities. I am Part of most of the important Sales meetings to get the customer Pulse and firsthand feedback about their issues, vision and how we can be part of their digital transformation journey. Spend remaining time on responding to emails and analyzing the business and thinking about new initiatives or ways to improve the business. I try to speak with few of our service partners almost every day to make sure they are happy and take suggestions from them.
Tell us about your team and how did you meet each other?
The company was founded by Dheeraj Khatter, Kshitiz Saini and Himanshu Kumar. We met while working at HCL and eventually aligned with each other. We realized a huge potential in India around on-demand field services for brands which was a pain point itself for established brands
Author