Sponsored Ads

For an aspiring bibliophile, Bangalore does indeed have a collection of libraries that could baffle you. The rate of literacy in a city is widely determined by the extensive collection of books that are present in these public libraries and Bangalore has nothing to hide. There are some explicit libraries that you can find in the city. Thus, without further ado, let's take a look at the good libraries in Bangalore.
State central library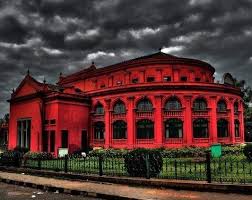 One of the oldest libraries in Bangalore, it's an instant favorite for all Bangaloreans as the collection is vast and stoked with the latest and greatest that books that it has to offer. Both international and national books are stocked in the library along with regional language books and much more. The library is open between 10 in the morning to 8 in the evening. Mondays and second Tuesdays of every month, the library remains closed.
Indira Priyadarshini State Children's Library
Hailing to be a part of the state central library, it's a library that is run independently. Located In the premise of Cubbon Park, the library is packed with an array of books, research material, and much more. The services from this library can be availed with free of cost, and the library is open six days a week. From Monday to Saturday from 10 in the morning to 5 in the evening.
JRD Tata Memorial Library

Formally known as the library of the IISc, the library is packed with unique research material, books, and other resources of enlightenment. Established in the year 1911, the library's primary goal was to bring about a radical change in terms of research and knowledge. Out of 1.12 crore rupee annual budget, almost all of the financial resources are utilized in international subscriptions for mathematical and scientific journals. If you are looking for the largest library in Bangalore, then do visit this library once.
Sri Ramakrishna Ashram Library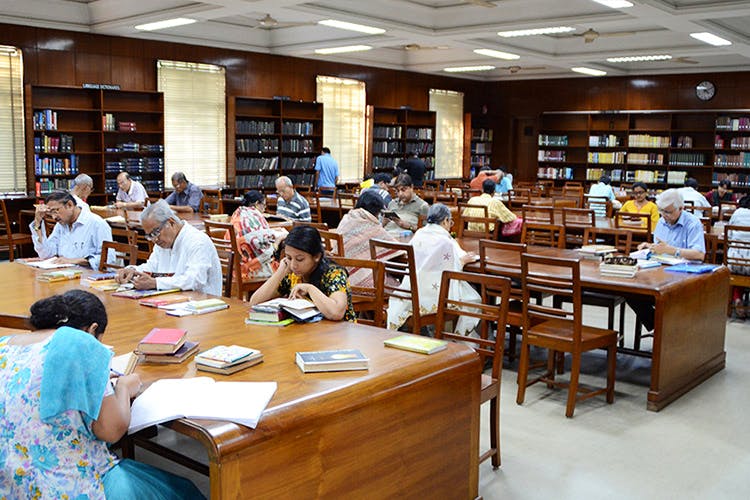 For a spiritual library in Bangalore, you can check this one out. You may not find any research-related material, but for enlightenment, spiritual, lifestyle-related books are of plenty. There are around 12,000 books that are available in the library, and it's open from Tuesday to Sunday. The timing is from 9 in the morning to noon and 4 to 6:30 in the evening.
IIA Library
One of the renowned libraries in the city, the IIA library is open to scholars, students, researchers from across the globe. There are over 20,000 books from across all genres that could be research, technical knowledge, lifestyle, and much more. There is a rich collection of astrophysics related journey, research materials, and much more. It is open from 9 in the morning to 5:30 in the evening. It remains closed on Sundays.
City Central Library, Jayanagar
Located in South Bangalore, the library is vast. Well not compared to the other ones listed over here. Its sports way more than 50,000 books and is open to all residents of Bangalore. There is a vast reading area, and the ground floor is packed with newspaper readers. Despite having a small parking area, there are a plethora of books stocked. Journals, reference books, textbooks, and much more can be accessed for free. The library is open from 8:30 in the morning till 8 in the night.
City Central Library, Indiranagar
The central city library in Indiranagar is the best in its area. Because of its vast reading areas. It's a haven for students as you can access research books, materials, and much more to carry out your work seamlessly. This government library in Indiranagar happens to sports different books, periodicals newspapers, and much more that are updated regularly. The library operated seven days a week and is open from 9:30 in the morning till 1 in the afternoon. And 4 in the evening to 9 in the night.
British Council Library
For an advance take on libraries, the British council library is by far the best. It sports a vast collection of books from a national and international forum. The library has been credited for shaping several bright-minded people over its decades of existence. Through its online platform, you can rent a book, set the pickup/delivery date and much more. There are online journeys as well that you can access through the library's services.
Amongst all the libraries that Bangalore sports, the above-given ones are the best and offer a wide range of collection in terms of books, papers and much more. Several libraries in Bangalore reviews point out to the above-given libraries which happen to be the best in all aspects. Thus, based on your usage of books, check them out, and use their resources effectively.
List of Top Public Libraries in Marathahalli, Bangalore
Just Books
Address: No.589, 1st Floor, 60 Feet Road, Aecs Layout, Kundalahalli, Bangalore – 560037, Above State Bank Of Mysore
Phone: +9140912768
Website: www.justbooks.in
Tailor Bird Children's Library
Address: No. 1604, 5th Main Road, E Block, Aecs Layout, Kundalahalli, Bangalore – 560037, Opposite to Medall Clumax
Phone: +9128543399
Website: www.thetailorbird.com
Ducklings Corner
Address: No.12, 2nd Floor, Munnekolala, Marathahalli, Bangalore – 560037, Behind Sgr Dental College
Phone: +919972529623
Read and Grow Library
Address: Bellandur Main Road, Bellandur, Bangalore – 560037, Near Little Elly Pre-Schoo
Phone: +918040929113
Website: www.uptoschoolworksheets.com
Satguna Sangraha Kendra
Address: No.61/1, Kundalahalli, Bangalore – 560037, Near Ryan International School
Phone: +919008376218
4 Kids
Address: No.74, Sathya SAI Nagar, Munnekol, Marathahalli, Kundalahalli, Bangalore – 560037
Phone: +919620142361
Website: www.4kids.in
Mindgym
Address: 308, 1st Main, 23 Road Cross, Pragati Layout, Doddanekkundi, Marathahalli, Bangalore – 560037
---
Want to receive the greatest and the latest happening around Bangalore? Subscribe to our newsletter to be updated regularly. If you wish to contact us, then write to us at contact.bangaloreinsider@gmail.com, and we will get back to you, for more updates follow Bangalore Insider on Facebook.
Sponsored Ads