Sponsored Ads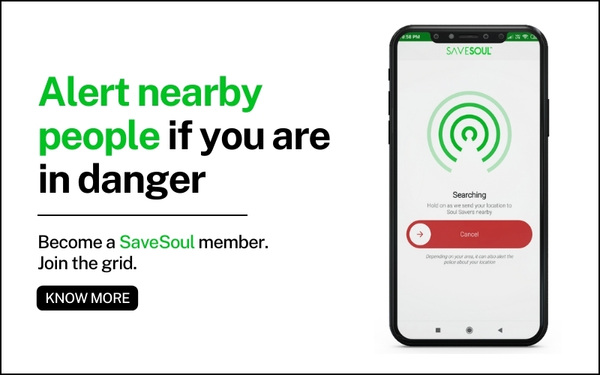 Video is not the next big thing. It already is. From TikTok to Instagram Reels to YouTube shorts, companies are throwing everything they have to dominate this space. And they know that if they don't do that, they will stop being relevant.
And it makes sense as well. More than any other medium like text only or audio, video has the ability to combine all of them into one. Just think of it. In a video you can not only see the visuals, but listen to it (audio) and also the captions (text). That is one of the prime reasons why videos are more likely to engage people than the other mediums.
With more and more companies getting into this space, the requirement for video streaming platforms has increased many folds. In today's interview, Bangalore Insider goes deep into this space and talks to Vikrant Khanna, Founder & CEO of Mogi I/O, which is a B2B Video Tech SaaS Startup.
Give a brief info about your startup?
Mogi is a B2B Video Tech SaaS start-up,  established in the year 2019. Our platform leverages Artificial intelligence (AI) in building cutting-edge IPs to disrupt the Video streaming space. 
Mogi enables content platforms to stream and buffer-free, high-quality videos at 50% of their size, leveraging its patented AI technology. This buffer-free video results in superior viewer engagement while reducing streaming costs to half for the video platform, making it the USP of our offering.
With our vision to be recognized as an India-based video tech company building disruptive technology in the video streaming industry, we strive to innovate in the field of OTT technology.
What made you start your startup and what problem does it solve?
The idea of incorporating Mogi as an idea came across while I was working on developing a short format video app with my now co-founder & CTO. It was during our experience working around this project that we realized the complexities of building an in-house video streaming solution. 
Our primary challenge while working on the project was around delivering a buffer-free streaming experience, heavy video files, and poor video quality. We realized that there was a distant gap between the demand and the solutions catering to it. Therefore, it was during this phase when we realized that the entire video delivery tech ecosystem was highly fragmented, involving integrations with many technology partners. As an alternative to bridge the gap between the core offerings, we tried overcoming such complexities in streaming operations by building an in-house tech stack.
Tell us about yourself, your previous jobs/ventures? What were you doing before this startup?
I come from a progressive background- a family of professionals, where there was a lot of emphasis on education. I was born and brought up in Delhi; life has always been about making good things better for me! Ever since my childhood, I've always been surrounded and fascinated by the way things work.
In terms of my educational qualification, I've completed my executive education program from INSEAD & MBA in Marketing from IMT Ghaziabad. Besides my professional life, I'm into sports as a marathon runner, an avid traveller & a connoisseur of food.
If I were to answer about my career, it revolves majorly around P&L leader with 20 years + experience across e com, Telecom & CPG categories. In my corporate career, I last headed the business of Homeshop18 (Network18 co, invested by SAIF Partners) as their COO, where I was further headed as a part of the core team which did the SEC filing for the NASDAQ listing in 2014 (IPO was shelved post NW18 takeover in May 2014). Before this, I was also a VP of the Digital platform at Bharti Airtel, across their three lines of business (Mobility, Broadband & DTH).
My entrepreneurial journey started when I quit Homeshop18 in 2017 to launch BoomAGift, a virtual gifting app targeted at millennials to send low ticket value, impulse-based gifts such as coffee, beer, cupcakes, or a movie ticket. The business achieved a turnover of 13 Cr within two years of launch. But sensing a more significant opportunity in the video space, I decided to pivot the business model.
Where is your startup based? Why do you think that is the best place for you?
My startup is based out of New Delhi. The reason why I think that it is the best place for my startup is that I have my roots in the city. Further, being born and brought up in the city itself gives me access to people whom I've known all my life.
All of these factors are a great add-on when you're operating under this uncertain pandemic. So, in my opinion, Delhi is the best place where I could've thought of running my business.
As a startup founder, what are you paranoid about? What keeps you awake at night?
There's more than one thing that keeps up a startup founder at night! To begin with, growth for the organization is one of the most significant aspects that keeps founders paranoid. While there are many ingredients to put in your startup to fuel your growth, the most important one is the required 'capital'.
Capital funds the growth of the startup and acquiring it at the right time and the right negotiation is one of the most primary aspects that need to be taken care of. Following this, if there's some other factor keeping a founder up at night, it is the challenge to keep up with the right talent that supports a similar vision as you! After all, it's very important to collaborate with a team that shares a similar focus on bringing change.
Last on my list would be the aspect of deep customer focus. Your product, management, and operations should be entirely dedicated to the customer's delight. Once they're satisfied with your products and services, then only you get a chance to develop growth and goodwill.
Who are your competitors and how are you better than them?
Vimeo and Stream Yard are some of the competitors who are into our space, offering similar services. However, if I were to answer about what makes us unique, it will most certainly be the 'USP' around which we operate.
Mogi uses AI to do content-aware transcoding & compression while enhancing video quality. This dynamic bit rate control ensures videos compression is at least 50% better as compared to conventional methods & quality is top-notch.
How hard is it to have a work-life balance as a startup founder and how do you manage it?
Well, it's more about a matter of practice and consistency when it comes to managing your work-life balance as a startup founder. Talking about the management aspect of things, I feel that once you have your vision clear and your working schedule aligns with punctuality, managing work and life becomes comparatively easy. 
Have you raised funding? If yes, then we would like to know the details. If not then please tell us if you are looking to raise.
Mogi recently raised some amount from Pentathlon Ventures and aims to raise another round by the end of this year.
What's the biggest misconception people have about you? Why do they have that? What's the reality?
I have often heard people saying that I'm too data-driven and numbers are my thing but that's not true. I equally rely on my intuition to make a judgment. Yes, it might be a mix of both intuition and data-driven approaches as they're very essential to arrive at any conclusion. My approach is to formulate a hypothesis based on market understanding and intuition and then validate or nullify that hypothesis via a data-driven route. 
What gets you excited about this company?
The innovation that we offer is what makes me excited about this company! The type of technology that we're dealing with and the possibilities of incorporating AI with OTT platforms has me excited about our operations.
Tell us what a day in your life looks like? Your schedule for a day right from the time you get up till you hit the bed at night.
A day in my life is really simple, I try to keep a blend of work and relaxed life balance. Being an early bird, I like to wake up early and go for a run at around 6:30 am. This run is generally accompanied by other physical workouts and weight training as well. 
Following this, I have my office time starting at 9:30 am and the day generally starts with proposals, team review, and focus on the clients on a personal basis. 
Once we're done with all the proposals and team reviews, it's time to sit for a short co-founder meeting at 3:00 PM where we discuss the synergies together. Lastly, I like to end up the working day at 8:00 PM and generally spend the next two hours chilling, before concluding the day at 10:30 pm.
Tell us about your team and how did you meet each other?
Mogi is the brainchild of me and my Co-Founder & CTO, Rahul Lahoria. As mentioned earlier, we came together while developing a short format video app.
Author