Of all things, the internet first, truly democratized media.
Before, the world's information was sourced, compiled, edited and distributed by old-school media organizations encompassing print, television and radio networks, who controlled what the general public read and saw. With the internet up and running, a playground owned by no one in particular,  the general public could become media owners in their own right and they did, sharing, disseminating and voicing their opinions through websites, first and later apps. Today, every company using the internet to promote their products and services is a media company, creating and sharing content to directly educate and inform the internet audience at large.
Across the world, we find the media landscape to be fragmented, with audiences having many options to devote their time and energy to, depending on their life goals and aspirations, either for themselves or their family members or relatives or their friends. In the internet ecosystem, snippets of information about brands, products and services find their way from popular websites to social networks to search engines to videos to cinemas to offline stores to e-commerce portals to electronic devices, again and again, in no order. It has become complicated or easy to reach your target audience, depending on your outlook and mindset to do so.
Today's story on Bangalore Insider is about Mobilise, a creative agency focused on the digital medium to help their clients from across India, Asia Pacific, Europe and the Middle East, gain more business and consumer satisfaction.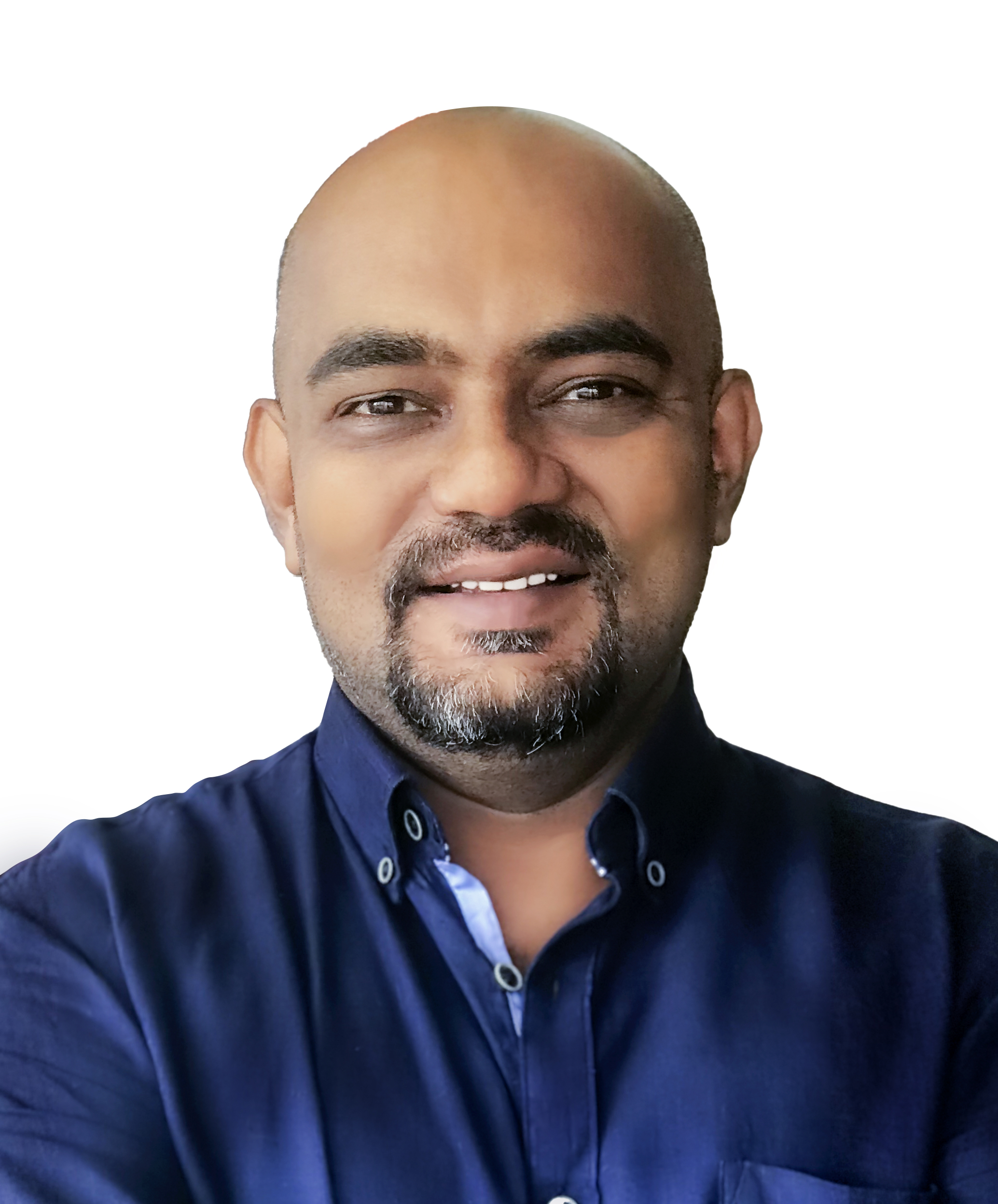 Give a brief info about your startup?
MOBILISE is an advertising agency and a creative platform. While advertising is our passion, we consider being creative our raison d'être.
To be creative, is to create; and MOBILISE constantly looks to build as well as nurture ideas that work in a world that's digital.
Since its inception in 2015, MOBILISE has won the trust of dozens of Fortune brands including Hewlett Packard, Red Hat, GE Healthcare, BIRA and more, offering them impeccable digital marketing support across India, APAC & EMEA.
What made you start your startup and what problem does it solve?
In a previous role as the agency Managing Director of one of the world's largest advertising conglomerates, I had hit the glass ceiling, so to speak. My experience had already taken me across Asia, North America and Africa, setting up multiple digital businesses and I frequently found myself looking for an opportunity to leverage my experience into building something that would be an amalgamation of all that I had learnt, and which could deliver "Responsible Marketing" – something I wish I had seen more of during my time in the industry.
MOBILISE was therefore conceptualized as an agency that would work with responsible and respected brands, hire and nurture "partners" (every team member has the option to take up equity in the agency), and importantly, raise standards of marketing communication.
In the process, it has also turned into an idea incubator, simply because a set of creative folks in one place are well equipped to develop and deliver new ideas and solutions.
Tell us about yourself, your previous jobs/ventures? What were you doing before this startup?
I come from a family of doctors and engineers. Entrepreneurship wasn't something I had grown up with, although I had always looked at it as a possibility worth exploring. It sort of made me wonder if "business" was a domain best managed by "business" families, and whether a salaried professional from a middle-class, "service" background could also succeed.
The initial 4 years of my career were quite ambiguous – I started out as a hotelier, switched to being a banker and later even tried selling technologies. None of it struck a chord, but the disparate experiences showed me the different facets of the professional world and roles one can play. All I knew was that I wanted to be in advertising, although I was quite intimidated by it, thinking it to be a bastion of naturally gifted and creative folks. At my lowest point in those days, an inspirational chat with a friend led me to apply to one of India's biggest ad agencies. The result? I was summarily rejected!
This rejection however spurred a will to crack the code, and I decided to keep applying, knowing fully well that all I possessed was an intent along with a degree of passion, and not the requisite skills, per se.
I finally succeeded in securing a Client Service role at a BTL agency that managed a great set of brands. Although over there  I quickly realised that my every nearest peer was substantially more experienced than me. Nonetheless, I quickly found ways to succeed my way up the value chain, while learning from some of the best marketing minds. In hindsight, I believe two other factors contributed towards my success –
First, my "intent" towards & "passion" for advertising made me keep pushing to learn, grow, and rise even in the face of failures.
Second, digital popped up on the marketing radar during this time, and the traditional advertising folks those days looked at it with quite a bit of disdain as something frivolous and far from the "creative craft". I, on the other hand, had been in love with computers since my school days, and loved the idea of trying out this new medium.
I must also add that I invested my own dime & time to learn more about websites, digital marketing etc while at work and constantly looked for ways to ace it. This, combined with the aforementioned others' lack of interest meant that I had a relatively broad playing field during digital's nascent stages and its subsequent rise.
This was the beginning of successes that have shaped me over the years. I was part of the team that set up Publicis Groupe's digital presence in India (Digitas, now Sapient-Razorfish) and later, helped WPP establish its digital foothold in sub-Saharan Africa (founded Squad Digital in Nairobi, Kenya). In both these roles, I volunteered for opportunities to set up multiple digital practices, agencies and teams for leading brands, and even participated in set up and management of eCommerce ventures in the early days of eCommerce boom in India.
Today, MOBILISE in some ways is a reflection of my experiences building an eclectic set of brands, across diverse geographies, working with cross-cultural teams of varying calibers.
Note – both WPP & Publicis Groupe are advertising conglomerates that practically own all major advertising agencies in the world.
Where is your startup based out of? Why do you think that is the best place for you?
MOBILISE is headquartered in Bangalore, although we manage brands across India, APAC & EMEA regions. Bangalore has been kind to us – it's not just the weather and mood that's perfect, Bangalore is also a hotbed of marketing & technology talent. In my experience, I have found the advertising talent in Bangalore to be the best in India and rivalled only by those in New York or Singapore. Remote management of clients outside of Bangalore has also never been a challenge.
As a startup founder, what are you paranoid about? What keeps you awake at night?
I'd go back to the point I made about not being from a "business" family. I didn't have the cash to start up, and I have always personally believed that "money makes money". MOBILISE therefore has a little different startup story.
I started MOBILISE not with my own funds, but with a client advance. Even as of today, every stalk of grass in our premises stands funded by billable work.
Nevertheless, money was my first, and the biggest fear during the time and I wasn't prepared for a situation where the agency could face a negative cash-flow situation. To counter it, we set some "impossible" goals that weren't expected of a new ad agency in an already cluttered space (more on that later), and somehow managed to accomplish them all.
To counter this initial fear of cash-flow, we set out to build cash reserves from Day 1, to ensure business continuity (as well as on-time salaries, taxes & rent!). Today, MOBILISE maintains enough reserves at all times to ensure ongoing operations and continuity for a long period of time. We also invest a part of our profits every month to stay aligned on this goal. It is important to mention that our not-self-funded agency has never taken a loan or bank overdraft, never defaulted on payments and has never felt the need to raise external investment for survival or operational spends alone. Instead, we have set up internal systems and processes that rival those of MNCs and are for the most part, better than those of most employers/organizations out there. This approach also has kept us fiercely independent, which aligns to our mission towards ensuring responsible marketing.
Today, the only thing that keeps me (and our leadership) awake at night are looking for ways to challenge and grow our talent, and finding potential opportunities to scale our business.
Who are your competitions and how are you better than them?
Initially, we considered other advertising agencies our competition. However, I believe that the model we have built that encourages partnerships amongst our team members and our independent stance on how we do our business, makes us extremely unique. I am not aware of any agency our size and age that does the sort of business we do, with the sort of clients/customers we have; and neither are there any companies that follow similar policies or processes. What ratifies this PoV is that MOBILISE has never looked at "Sales" or "Business Development" too seriously, and have always been referred to other brands by our existing clients, who have in each case grown & scaled the ongoing engagement with us, as well. Moreover, as a "Creative Platform", we are putting shape to ideas around new products and services that again is unique to us.
How hard is it to have a work-life balance as a startup founder and how do you manage it?
I believe it is extremely easy. "Work" & "Life" aren't two sides of existence where one is good and the other, not so good in ways that a balance is a necessity. I love what I do, and thrive on it. The joys of entrepreneurship, partnered successes, and the everyday creativity the agency life affords us has ensured that I have never needed to seek such a "balance" in order to "level" things. I begin my day early, show up everyday, work from home frequently and have clear hours every day and over weekends/holidays for friends and family. My kids discuss their school day everyday, as much as I tell them about my day at the agency, and I even run most of my ideas with them. Work is something awesome and it creates opportunities for us to build a life we wish to have. It's criminal to waste it by doing things we don't like or fall into the trap of routine drudgery that we ourselves can see clearly, accepting it simply because we see others do it, too.
Jobs tend to get insecure over time as people grow older (and senior/expensive). There is lesser & lesser room at the top, and I advise people to consider entrepreneurship early in their careers  – either by starting up or by partnering – to ensure stability, security & peace later on. Again, MOBILISE reflects this approach in its partner model, which is designed to give young talent a creative base to try new things and even fail sometimes within our secure walls where they are safe. They can all potentially turn partner over time and avoid the need to seek pop-spirituality/ stress management classes in their later years.
Have you raised funding? If yes, then we would like to know the details. If no then please tell us if you are looking to raise.
I did hope to find someone to fund my venture when I started MOBILISE, simply because I knew no better. I used to think that businesses required funding – either your own or someone else's. I never did seek it, though and focused instead on building profitability as my route to funding. My goal was to look at 3 years that is usually the average timeline for businesses to stabilize, and then seek to scale a proven and profitable business by raising funds or associations on favourable terms, instead of operating under the shadow of a VC or investor whose goal was likely to be very different from mine.
Now in our 5th consecutive profitable year, we have opened ourselves to funding opportunities and are initially looking to raise working capital via the government's CGTMSE scheme. Second, we are opening conversations with advertising conglomerates to see if our client base and theirs, as well as the approach to advertising business per se, aligns in ways that we can seek potential mergers as a route to scale.
What's the biggest misconception people have about you? Why do they have that? What's the reality?
I am certain that there are a few, although it is probably not my place to assume much here. I can, however, mention one thing that I have been known to create ambiguity while interacting with team members.
I believe leadership is often a lonely place. One reason is that it is often not possible for a senior to share context about a chosen approach or decision with a junior team member. I can share an example from a few years ago. There was a time when I was frequently told that I push people to attempt things again & again and do better. This came up in one of the feedback conversations and consequently led to some introspection on my part. Later, I clarified to the broader team my reason why, by offering some context – in my 2 decades of work, I have worked and managed hundreds of people with varying degrees of talent. Sometimes, when I see a designer develop something that I believe can be better, it is simply because I have known designers of equal if not better calibre to have accomplished more. Now, I would compensate for this by pushing the current designer to do better and yet, at the same time, it would be difficult for me to tell the person why, in order to avoid comparing people. While this team session allowed me to dispel a misconception, it also created an opportunity to talk directly with people and get their feedback, and consequently, I now choose to share my past experiences often, when circumstances permit.
What gets you excited about this company?
The fact that no 2 days are the same – and I say that in absolute terms. A creative agency creates something new everyday, and has opportunities to do so even on days when we are doing something repetitive. I also love the freedom of expression and being that MOBILISE has nurtured and inculcated in the everyday professional lives of our team members, rewarding merit in ways that create value for them. Finally, I love what MOBILISE has accomplished in this very short period, without compromise and with utmost enthusiasm every day across the halls.
Tell us how a day in your life looks like? Your schedule for a day right from the time you get up till you hit the bed at night.
I typically wake up early and begin my work-day at home, around 8 AM. My calls are schedules between 9 to 10 AM and I leave for work around 10:30. The structure keeps my morning productive while avoiding rush hour traffic.
A day involves at least one creative brainstorm on some project or advertising campaign. At work, I tend to be hands-on, and typically support by contributing copy and content as well as marketing strategies for open projects. I try to plug a 30-minute post-lunch nap as often as I can and end my day around 7 PM. I use the commute to make calls, conduct interviews or just read and catch up on things, and the remaining time till 9 PM is spent with children. I again work between 10 PM to around midnight, and this time (along with the morning slot) is what I usually have to myself to do things I need to do on my own.
Tell us about your team and how did you meet each other?
The core team at MOBILISE comes from a varied background. 3 of our core team members have turned partners over time, and my personal goal is to reduce my personal equity to a bare minimum by bringing on board multiple partners who are subject matter experts. The idea is to have an organization run by these professionals who are all accomplished, and who thrive working with other partners amongst them. This, I believe has the capability of turning us into an extremely powerful organization that our clients will have every reason to trust implicitly, simply because everyone they know here would be invested in their success. It is working well so far, and I believe it won't be long before we accomplish this goal.
Know a great startup story or want to share your own? Write to us at bhumikka.yaadav@bangaloreinsider.com and we will get back to you. For more updates follow Bangalore Insider on Facebook.